NFL coaches are always trying to draw up the next perfect play that completely stumps the defense and capitalizes on the talents of the players they have. This week, Vikings Offensive Coordinator Norv Turner showed that if he isn't forced to completely change the gameplan because of injuries or suspensions, he can build something great! Boy it was great to see Teddy Bridgewater play an almost flawless game at TCF and beat the Falcons. Of course, no Vikings victory would be complete without a foreboding omen, and Teddy sprained his ankle late in the game to fulfill that necessity.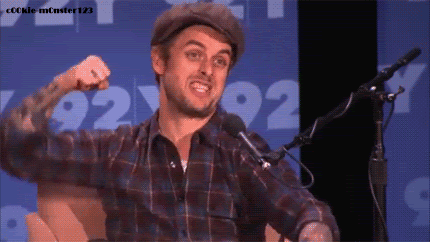 In the other games, the coaches were also trying to get creative with their players. Take the Bears. They know Jay Cutler is accident prone on offense, so why not work that into the gameplan with plays like this?
The Ravens knew they wanted to get Steve Smith the ball and let him gouge his former team, so they drew up this play where Smith teammate bats the ball ahead to him so he can catch it. 
Of course, sometimes you over-think it. When the mighty Saints offense couldn't get going, the coaches thought they would let their Special Team unit give it a try. Umm… nope. 
And speaking of messing up, the Steelers led their game against the win-less Bucs and Fox decided it was in the bag and flashed this hopeful graphic about the Steelers playoff chances. Of course, that sealed the Steelers' fate in the game and a new graphic was quickly generated. Oops. 
The HFFL was full of big wins this week. Let's see who prevailed and who fell. 
A tightly contested game at the top of the rankings and a statement game at the bottom. The LOC was FULL of fun this week. Scores:
The Muffins and Malicious were fighting all weekend long and trash talking all along the way! When Monday night rolled around, it was up to Knile Davis to win the game for the Muffins. Alas! This was also the week that Jamaal Charles returned and made Knile a lot less relevant! The Muffins came up short and Malicious came out on top! Amazing. Oh, and with Charles blowing up for the first time this season, Tom's team (newly dubbed "We are the champions") also blew up and notched their first win of the season over Wayne's team (newly dubbed "Snapping Turtles"). When you highly drafted players come alive, so does your team! Also getting their first win this week, the Lakehouse Vikes! Carl took down the favored Mongrels thanks to Travis Kelce going off on Monday night and handing him the win! It was also a close contest between Chad and the 'Finches, but Chad managed an 8 point win to move to .500. The Maulers got mauled by Python this week, elevating Brian to 3-1. And in a huge game, Nerd Herd lost to the #1 _diddY squad when he left 8 WR points from Hurns and Edelman and left 36 WR points on the bench from Wayne and T. Williams!
I feel you, Bob. 
Current LOC Standings:
In the PL, it was a points BONANZA with five teams breaking the century mark. Only one of those teams lost. Scores:
It was Randy Ableman with the highest score beating deBrewliner with the 2nd highest score. You hate to lose like that, Denny. Aaron's team was just unstoppable this week with Asiata, Gore and Donnell all outperforming projections. It didn't even matter that his Carolina defense score -4 points! Elsewhere, Quantum Phonics elevated themselves to the top of the rankings by CRUSHING The Eh Team. Eric is now 0-4 and wondering what's going on in Toronto!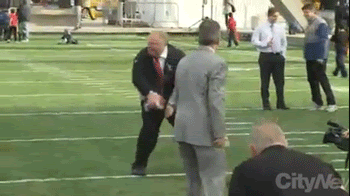 The Cieras have won 2 in a row after beating Nanna Nancy by 6 this week. Orcwardness, after a great week 1, has regressed and only managed 59 points this week against Vandalay. There may be some airing of grievances after that debacle. The Limbs got back on track by beating Herbal Tonic by 4. The lead was larger going into Monday night, but the Patriots defense made it interesting by whittling off points as the night went on. And finally, the Dominators stomped WannaBe and improved to 3-1 and 2nd in the rankings! 
Current PL Standings:
The EL is now home to one of 2 undefeated teams in the HFFL universe. Who is it? Read on! Scores:
It was a big week for Rüssnôçérôse and InstaGraham, but it was bigger for Graham as he handed Russ his first loss of the year. Both teams are now 3-1. Both teams are now looking up the rankings to find… Nudibranch, who beat H-Ike's Daddy by 20. Jon's team fewer total points that the 9th place team, but the fewest points against! Defense wins championships, so we'll see if Jon can keep his opponent off their game going forward! It was a BIG breakout week for Butterslide! Rookie Joel hung 144 points on Chobani thanks to the 1-2 punch of Charles and Asiata at RB. He could be a scary team from here on out! The Gwardians took a big hit last week, but bounced back and beat BigHassler handily this week. Jake's Quality Team was a victim of many underperforming stars and only scrounged up 47 points in a loss to Sesquipetantic. Yikes. And… the curse of the HFFLUBTotW may have returned as Ihenachos followed up a 136 point week with a 59 point week and a loss. Whiplash. 
Current EL Standings:

​
It's Nudibrach! Jon's team has been quietly stealing the show in the EL this season. Now sitting at 4-0, it's become obvious that he's doing something right. Jon is a long-time veteran of the HFFL and in this, his 5th season in the league, he has his sights set on his first LoC berth! If he can keep stringing wins together like this he may just make it! Go, Jon! Go!
We survived the first round of bye weeks, but it continues this week. The teams golfing this weekend will be…. Oakland and Miami. Yep, that's it. It should be a little easier to plan around than this past week was. 
Also, be aware that the BIG BORDER BATTLE is happening on Thursday night as the Vikings look to keep the momentum going and beat the Packers at Lambeau! SKOL!
Until Next Week, 
Commish Peter