Who is the "face" of the NFL? Is it the record-setting Peyton Manning? Is it the continually resurgent Tom Brady? Is it the young pup Russell Wilson? Over the last two weeks, it's been dark horse MVP candidate Ben Roethlisberger! Big Ben has thrown 6 TDs in consecutive games now. Conversely, the Vikings have 6 total TD passes on the season. So ladies and gentlemen, I give you the current Face of the NFL!!! 
Hmm. Well…maybe we shouldn't pull use a post-jaw-breaker hit pic of Ben as the new NFL profile pic. Let's go back a couple of years to another time Ben played the Ravens. 
Ooh, that's worse! 
But this weekend had some really great faces besides Ben's crooked mug. How about this fan who is so consumed with taking a picture she doesn't see that she's about to get hit with a ball. And her reaction is AMAZING. 
Then you have this NFL referee who is standing a little too close to a Dolphins coach whose team just shut out the Chargers. 

​
So great. And finally, I just want to point out that the NFL has no rule that states kickers must use only their feet to tackle. So the chiefs punter got flagged for this "tackle".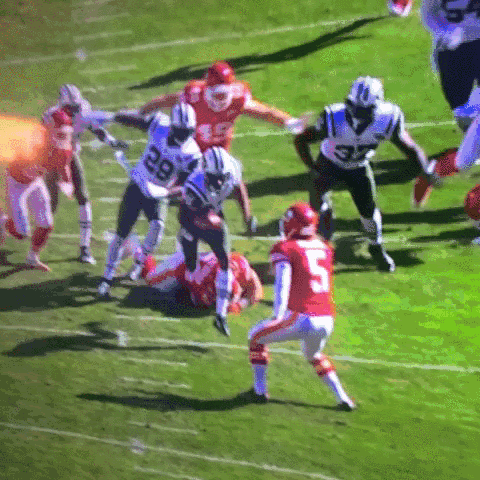 And so the Big Bad Bye Week came around the HFFL this week, prompting some teams to scramble for warm bodies and hope for the best. Let's dive in. 
Every week we talk about this stout top tier the LOC has put together. This week, one will fall. Scores: 
It's true! _diddY found himself on the very short end of his matchup with the Hiawatha Goldfinches! While Jim's RBs still had good games, his WRs decided to collectively under-perform. Dan took advantage and ran up the score as a statement that he's got some firepower. A nice win for Dan! Taking over the top-dog spot now is Malicious, who somehow didn't slow down even with his three big Packers on bye this week! The LOC is shivering. This week, Matt changed his team name to better reflect his lot in the league. He's now known as "Sieve" (which sounds like a character from the Hunger Games to me). He didn't let through too many points to the Muffins this week, but he also failed to score much on his own. So the Muffins get their first win in a month and Sieve sinks ever lower. Team Python is still winning, this week at the expense of the Lakehouse Vikes. The Snapping Turtles made it close, but the Mongrels prevailed in the end by 8. And in a very close match, the Champions edged by Chad with a 3 point win to move above .500 and into playoff position! Wow, that…. was close. 
The Cieras influential run is over this week. But was he able to keep hold of his 1st place standing? Scores: 
That's right, the Cieras fell hard this week, getting destroyed by the surging Eh Team. Chris had won 6 in a row before Eric extended his own win streak to 4 games. Wachter's loss opened the door for Anderson, who had no trouble beating a bye week depleted Limbs squad. Phonics takes back the top spot he held for the first month of the season! In the PL, these ties in the standings mean one loss can really drop you. This week deBrewliner lost to Herbal Tonic and dropped all the way down to 5th place! Tonic's win bounced him out of the PL basement! The new basement dweller is now Vandalay, who could only scrounge up 49 points against Randy Ableman. There's not much hope when your 3 starting WRs combine for 4 points. Orcwardness scored 142 in week 1 and then never cracked 100 again…. until this week! Ron's team re-discovered the formula and doubled up WannaBe with 119! And the Dominators are making waves, beating up Nanna this week and climbing up to 3rd place! Spencer and Ron will tussle next week! As for Tyler's team at 3-6?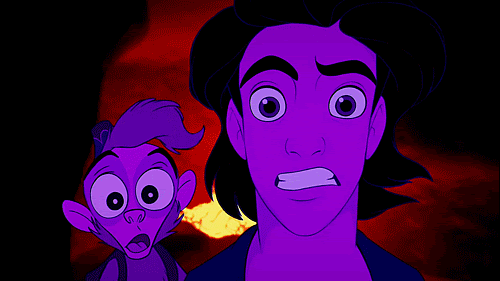 The EL still belong to InstaGraham, but there are some frisky teams waiting for their shot at the big guy. Scores: 
So Sesquipetantic gave it his best shot against InstaGraham this week, scoring 101. But the power of the InstaGraham, could not be undone. In fact, looking at the schedule, it's entirely possible that Hyatt may not lose again in the regular season. Would-be challengers the Gwardians and 
Rüssnôçérôse dueled each other and kept it close all weekend, but the Gwardians prevailed in the end and stayed 1 game back of Hyatt's squad. Russ now sits in 3rd. And that's your top tier. BUT, there are plenty of mid-level teams that are making leaps. Take a look at the shootout between Chobani and Ihenachos. Back and forth all weekend it was Ihenachos that finally put away Chobani in the end and won by 5. It was also a quality game between Jake's Quality Team and Nudibranch, but Jake got the upset win by 10! H-Ike's Daddy didn't have much in the tank against Butterslide and Joel doubled him up. Also struggling to find points was whatsyoname, who got destroyed by BigHassler. So when the dust of week 9 settled, things looked like this: 
Current EL Standings: 

​
Dan and the Hiawatha Goldfinches! Dan has certainly had an up and down season. His roster is in constant flux, which is proven by the fact that he has already run out of waiver dollars for the year. But THIS WEEK, the 'Finches stepped up to the plate and knocked down the mighty _diddY! When Jim's RB Giovanni Bernard went down, Dan's Jeremy Hill came up and scored 27 and helped Dan run away with this one. Will the 'Finches make the playoffs in the LOC? The outlook is unclear. But one thing's for sure, these birds can be feisty and they just knocked _diddY off his perch!
The Bye Week pressure cooker continues to percolate this week. The following teams are all golfing this week: Indianapolis, Minnesota, New England, San Diego, Washington and Houston. Yikes. Good luck with that. 
Thursday night this week is Brown @ Bengals. So….umm… be ready for that. 
Also, as of today the HFFL Trade Deadline is 10 days away. After week 10, no trades will be allowed. So make your pitches count this week because you're fully reliant on waivers and free agents from here on out! So don't wait too long to make your move!