Hype is a scary thing. Sometimes something gets hyped up so much that by the time it finally happens there's no way it can truly live up. Case in point this week: Johnny Manziel. Johnny Football has been talked about and salivated over for a couple of years now. When teams passed on him in the draft, many were mystified. In fact, the Vikings apparently considered drafting him before passing and ultimately going after Teddy Bridgewater instead. Well this week, the Browns QB got his chance to start and show what he had to offer. Um… things didn't go well. 
He looked confused.
He got sacked and had to watch the defense do it signature "money" celebration multiple times. 
He just couldn't have played worse. 
The expected party just didn't play out the way Browns fans had hoped. 
At least they stayed zealous for their squad by now allowing a Bengals player into the stands. 
Maybe he'll be good one day, but I for one am glad the Vikings didn't bite on him. 
Anyway, let's talk fantasy playoffs! This was a HUGE week since it determined who would play for the league championships next week! Plus, 6 teams have clinched tickets to the LOC next year by virtue of making it to their league's Super Bowl! AND, we have HUGE league news at the end of this email! Don't miss it! Let's go!
We begin in the LOC, where it looked like we might have a rematch of last year's LOC Super Bowl between Jim and Mark. But not so fast. Scores: 
Championship Bracket
Consolation Bracket
Going into Monday night, Mark held a slim 4 point lead over Tom's Champions, but Tom still had Martellus Bennett yet to go. While the Bears got their butts kicked, Bennett managed to put up 5 points and steal the win for Tom by 1!! Amazing. Mark's team is Packer-heavy and when they ran into a bad game against the Bills, the wheels were set in motion. Combined with the fact that Rashad Jennings re-sprained his ankle on the first play of his game, this week was a disaster for Malicious. So Tom advances to the LOC Super Bowl to face…. diddy! Jim's team kept rolling and disposed of the Mongrels in short order, winning by 44. It should be an entertaining Super Bowl between Jim and Tom. Both teams are looking spry right now and have clinched their invites back to the LOC next year! Next week will see Mark and Luke dueling for 3rd place with the loser getting kicked out of the LOC! Wow!
Also playing for an invite back to the LOC will be the two teams in the Super Toilet Bowl: the 'Finches and the Lakehouse Vikes! The Finches crushed the Muffins to get there and the Vikes eked out a 3 point win over the Nerd Herd. Carl's squad finished the regular season in last place, but an influential run through the Toilet Bowl bracket has put him in position to salvage his early failures! Amazing! 
And finishing the year in 12th place in the LOC: Sieve. Matt's team limped to a 46-52 loss to the Turtles. 
Tune in next week for the crowning of the LOC Champion!
Ah yes, the PL. A land where the parity is so strong that you get a tie almost every other week. Could we really have yet another playoff tie? Why not? Scores: 
Championship Bracket
Consolation Bracket
After an incredible comeback and controversial tie-breaker win last week, the Limbs were certainly feeling good about their chances this week. Then, disaster struck. Last week's hero, Julio Jones, was injured at the end of his historic Monday night game and was ruled out for this week. Without their heavy hitter, the rest of the Limbs' squad slumped. Seizing the opportunity, Quantum Phonics deployed Jeremy Hill and his 26 points led them to the promised land. On the other side of the bracket, the Eh Team didn't have their best week, but it was enough to beat Spencer's Dominators and advance to the PL Super Bowl! The matchup looks tasty as the early line put them at even scoring projections! Congrats to Chris A. and Eric on already winning tickets to the LOC for next year. The Limbs and Dominators will fight it out next week for another ticket and 3rd place in the PL!
In the PL Toilet Bowl bracket, things got interesting. Orcwardness had a sizeable lead over Herbal Tonic going into Monday night, but Sam had Brees. If Drew could only score 28 points, Sam would knock off Ron. Unfortunately, he scored 27, meaning the game ended in a tie. Again, the tie-breaker is regular season head-to-head, which Ron won in week 6. So Ron advances to the Toilet Super Bowl to face… WannaBe! Kevin put together a good game and beat deBrewliner to advance. So it's Ron vs. Kevin next week with a golden ticket on the line!
Also of note, Randy Ableman's misery continues. Sure he won easily to finish in 5th place on the year, but his 118 points would have beaten everyone in the PL this week, making his tie-breaker loss to the Limbs last week sting even more.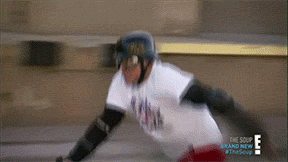 And last, but not least, we have the EL, where a team can score 56 points and still make it to the EL Super Bowl. Wait, really?! Scores: 
Championship Bracket
Consolation Bracket
In the battle between Butterslide and Nudibranch, the projections was that this game would be something like 104-98. Ha! Almost every player on both teams underperformed their projection. Jeremy Maclin's Sunday night game helped Butterslide tie it up and his Philly defense scored 1 point, to give him the win. If the game had ended in a tie, it would have been Nudibranch advancing based on his week 3 win over Butterslide…by 1 point (69-68). These two teams play great games! And now Butterslide will face InstaGraham in the Super Bowl. Hyatt dispatched BigHassler with little effort this week to reach the ultimate game as we all expected since week 3. So Butterslide and InstaGraham have earned places in the LOC next year! Huzzah! Will it be Nudibranch or BigHassler joining them?! Tune in next week!
In the EL Toilet Bowl, it was Jake's team grabbing a 2 point win over Chobani and advancing to the Toilet Super Bowl. He'll face off against whatsyoname! When Isaac managed to beat InstaGraham in the regular season finale, we wondered if it was a foretaste of a feast to come! Well, Isaac is now 1 win away from the LOC, but he'll have to get through Jake first! 
Settling into 12th place on the year in the EL was H-Ike's Daddy. Another tough campaign for this squad which now finished 12th two straight years. 
​
Someone always finishes in last place. There's no shame in it. So this week we highlight our three 12th place teams as they ride off into the sunset. Chris, Bradley and Matt, there's always next year! Don't give up! And thanks for a great season!
It's Super Bowl week! I hope you're as excited as I am! This is not the week to sleep on your lineup though. Especially because we have some SATURDAY games to worry about! On Thursday we've got Titans at Jags, so nothing to worry about there. On Saturday, it's Philly vs. Washington and then Chargers vs. 49ers. So check your lineups for those curveballs. 
Also, it's come to my attention that Yahoo has removed the game-specific smack talk boxes in favor of a league-wide smack talk box that's cleverly hidden. If you're a smack talker, click the speech balloon icon in the upper right of the window. Or use the chat feature in the mobile app since they are synced. Not sure why Yahoo did it, but whatever. 
Mark your calendars for Friday, January 30th, for the first ever HFFL Awards Ceremony! During the annual Hiawatha Men's Video Game Night, there will also be an amazing chili cook-off and an HFFL Awards show! We'll be presenting the trophies, hearing some speeches and generally being goofy. Come for the awards, come for the games, come for the food. Just come! It's going to be a lot of fun, especially if you're walking away with a trophy!
Until Next Week,
Commish Peter