If you thought week 2 in the NFL was wild, check out week 3. More injuries. More domination. More ineptitude. But this week also had something you almost never see in the NFL: a field in flames. It's true! As the St. Louis Rams were emerging from their home team tunnel, the pyrotechnics ignited a patch on the turf and it went up in bright blue flames! It was terrifyingly gorgeous. And it took a 30 minute delay to fix the field. A delay that involved my dad's dusty old ShopVac and green spray paint apparently. Look in the lower right of the video for the flames.
This game was just crazy. Not only did the field catch fire, but Big Ben's knee got knocked and he left the game with a sprained MCL and will be out 6-8 weeks!
Only during the later Sunday games was it revealed that Ben had actually flown out of St. Louis and made his was to Seattle to cheer on the Seahawks!!!! What!?!?!
I mentioned that there was some ineptitude, but you've never seen a more bone-headed play than the lateral Brandon Marshall tried to throw in his game that hit a defender in the face.
Or maybe you saw Demaryius Thomas "throw" this fumble while trying to reach for a first down!
Or, you know, the Chicago Bears….
Oh, and Colin Kaepernick's first two passes were both pick six's the other way. Ouch.
Then again, there were highlights too. AJ Green's amazing TD catch and run. Adrian Peterson's stiff arm. And Chad Greenway's 91-yard INT for TD. Plus the Pats scored 51 and are clearly trying to destroy the NFL in retaliation for DeflateGate. Is another undefeated regular season in the works?
But enough with the "real" football, let's talk HFFL. After this week, only a few undefeated teams would remain. Who managed to keep the dream of an undefeated season alive? Read on!
Last week, Bret won the HFFLUBTotW award. Would he be cursed or blessed by this honor? Scores:
Hass kept rolling! It was a 142 point outburst to beat the high scoring 'Finches! The HitMan keeps his position atop the LOC for another week. There was plenty of smack talk flying around between Hassler and McComas after their battle last week. This week WOLYA Nothing beat The diddy to move to 2-1. Tom and Bret have to have their week 13, regular seaon finale rematch circled on the calendar. The Limbs knew they needed to jump out to a good lead on Sunday because Malicious had Rodgers and Cobb on Monday night. And yes, the lead was sizable, but those darn Packers made it interesting. Still, the Limbs came out on top and remained undefeated. With Adrian Peterson back on track, so are Are He's Loose!!! Hyatt's team beat up #CutTheCheck and handed Ron his 3rd straight loss. Butterslide stopped his slide and finally notched a win, beating No Money Manziel by 33. And the Eh Team's defense held Fountain of Bacon to only 53 in a win.
Current LOC Standings:
It was a formal affair in the EL this week. And by that, I mean … bring a tie! Scores:
The Cieras and Sesquipetantic were so closely matched that in the end, they ended up tied. In the NFL, ties happen, and such is the case in the HFFL. It remains to be seen how having a tie in their record will affect these teams down the strech. If history's an indicator, it either helps set a team apart at the top or excludes them from the postseason by an inch. Points were feast or famine in the EL this week. Wayne hit a rough spot, only mustering up 31 points from his starters against The Farce Awakens and his 149. Talk about getting bottled up!
The Farce's big score puts him ahead of Ableman in the standings! They meet in week 6. Straight Cash Homie didn't fare much better, losing 43-78 to michael+magic+bird. The rookie is winless after 3 weeks while Darren grabbed his first win. Randy Ableman eked out a 3 point win over He-Man in a very entertaining game. And Nudibranch, the groom-to-be, starts off his wedding week by notching a HUGE win over Turn down for Watt! Jon is now 3-0 in the HFFL and getting married on Saturday! It doesn't get much better than that!
Current EL Standings:
Lots to love about the PL this week. The only two undefeated teams would play each other and every matchup had a team that broke 100. This league is absolutely up for grabs this season. Scores:
Let's start at the top. When the Muffins and the Nerds were matched up, it was anybody's guess who would remain undefeated. Turns out it was the Nerds who came out firing and had the game wrapped up by Sunday night. On Monday, they mercilessly ran up the score, making a statement to the rest of the league that he's not messing around. We nearly had a tie in the PL as two Simpsons references dueled. In the end, it was Flanders prevailing over Amanda Hugginkiss. Brian will be hard pressed to get this game out of his mind.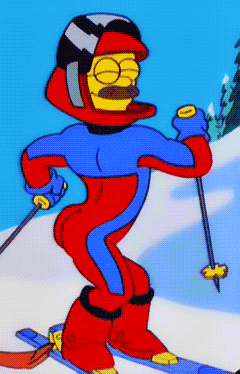 The Original Wonky kept up his high-flying ways, crushing Polska this week behind Rodgers, Julio and Fitz. Nana Nancy also ran away with her game, beating Dominators handily. Russ easily eclipsed KRUG with 103 and The Tusken Raiders are still looking strong after demolishing Mighty Mouse Rat thanks to a strong Arizona defense. Looks like Luke has some deep thinking to do about his current lineup.
Current PL Standings: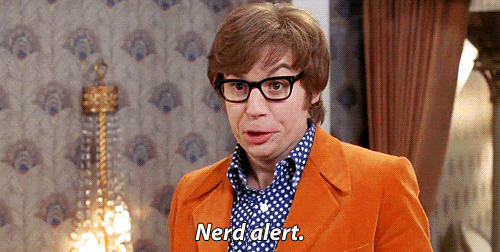 It's the Bob's Nerd Herd! Who else?! In the Premier League, only 2 teams started 2-0 and they played each other this week! When the dust settled, the Herd had prevailed, vanquishing the Muffins! While Bob averaged only 79 points in his first two games, this week he upped his game to beat his nemesis! Well done, Mr. D!
The dreaded bye weeks are here! The teams that get early vacations this year are Tennessee and New England. So check your lineups carefully for players that are guaranteed to give you goose eggs this week.
Also, look for the SuperStandings to be updated later today. Spoiler Alert: The Farce Awakens has a good feeling about this.
For a lot of teams, this isn't the cool start to their season that they'd envisioned.
It might be time to make significant roster changes through the waiver wire or through trades. This is only week 3! Don't give up on the season just yet! And always remember, even cellar dwellers will have a chance to put together a Toilet Bowl campaign to reach the LOC next year!
Until Next Week,
Commish Peter