Ah, the trick play. There are many variations, all of which are designed to confuse and dismay the defense enough for the offense to benefit. Often, these plays are deployed when a team doesn't have full confidence that they can beat their opponent outright. But sometimes, it's just to mix things up and see what happens. Three examples from Sunday:
First, Miami fired their coach two weeks ago. After a bye, they came out rejuvenated. Here's Ryan Tannehill and Jarvis Landry executing the fabled "Statue of Liberty" play to perfection.
Secondly, the Seahawks are having a tough season thus far, but they pulled off this little play perfectly:
Lastly, the Colts faced their nemesis from last year's playoffs: the Patriots. There was a lot of bad blood leading up to this game after the Colts got Tom Brady in trouble over underinflated balls (maybe you heard something about this?). Anyway, the Colts have struggled this year while the Pats have been red hot. Indy decided to try some trickeration on 4th down and this was the result:
Watching it a bunch of times, it seems they were trying to draw the Pats offsides. That ball should never have been snapped for real. Plus, they got a penalty for not lining up properly! It was the most confusing play in recent memory and one that may very well contribute to the Colts coach losing his job eventually (pure speculation). Belichick sums up my reaction nicely.
And the Broncos stayed undefeated even though Peyton continues to be a liability. It was a crazy game, especially because it was apparently directed by John Woo! Check out his signature slow motion bird motif!
Finally, the Lions actually won a game this weekend at the expense of the Bears. It was a wild game, but it turns out that Golden Tate is able to use the force as demonstrated here when he summoned a flag from the officials pocket.
Moving on now, we've got a lot to cover the in HFFL this week. Let's dive in!
Another week, another win for HitMan. And a stunning upset in the LOC! Scores:
Bret's team was held to less than 100 points for only the second time this season, but it wasn't enough for Fountain of Bacon to take him down. Bret moves to 6-0 on the season! The big story of the LOC, however, was the fact that #CutTheCheck rose up and beat defending champ WOLYA Nothing by 10! Ron's team has had a rough start to the year, but 20 roster moves have re-shaped his team and this was a statement win! The Limbs broke a two-game losing streak and put together 122 points in route to beating the Eh Team. The Limbs are now part of a knot of five 4-2 teams in the LOC! Malicious is 4-2 after just barely sneaking by No Money Manziel and the 'Finches are 4-2 after clobbering And He's Loose!! And you hate to see it go down like this, but The diddy scored a nice 106 only to lose by 5 to Butterslide when Demarco Murry finally went nuts on Monday night. Sorry, Jim.
Current LOC Standings:
Let's check in on the EL, where the top dog team was locked in a game for the ages. Scores:
The fight between Randy Ableman and The Farce Awakens was pretty epic, but in the end it was The Farce that overcame all. Nate's team, powered by an amazingly good season from DeAndre Hopkins, edged Aaron's team by a single point this week and both teams are now 5-1. What a fantastic matchup! But neither of these teams has a share of 1st place in the EL. That belongs solely to the Mateys, who punished the Comeback Kid this week, winning by 50+ and moving to 6-0. Cory's regular season mastery continues unabated and Caleb is having a season to forget where every attempt at strength seems to result in tragedy.
Oh, and since this is the EL, of course we had another tie this week. Thankfully, it wasn't the Cieras – they managed to beat Hashtag by 4 and are now 2-2-2. No, the tie was between Sesquipetantic and Turn down for Watt. So that mean's Nick is now 1-3-2 and Eric H. is now 2-3-1. Again, these playoff scenarios are beyond my pay grade. Nudibranch got back to winning by soundly thrashing m+m+b by 63 points. Oof. And Last Place lost to He Man by 35 and is still searching for that first win.
Current EL Standings:
The PL is definitely the most vocal league this year. Every week, the hashtagged smack talk is flying. This week, it was was an extended discourse between last week's HFFLUBTotW winner Wonky and his opponent The Stale Muffins. Who walked the talk? Scores:
It was the Muffins, putting their word into action and taking the wind out of Wonky's sails. The Muffins put together a solid team effort and Wonky's star WRs Julio and Fitz failed to score. It all added up to the Muffins taking sole possession of first place in the PL at 5-1, riding a 3 game winning streak! Elsewhere, the Nerds scored a whopping 99 points, only to lose by the widest margin in the league when Flanders exploded with 142!! Big games from Rivers and Hopkins propelled Nick G.'s team to a huge win and 2nd place! Flanders is coldblooded!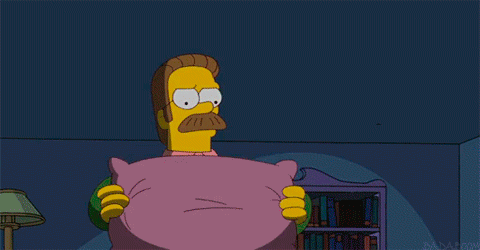 His Simpsons counterpart, Amanda Hugginkiss, prevailed this week over KRUG. KRUG remains winless on the year after 6 weeks! Ouch! BUT, there is hope, because previously winless Polska put together a 10 point win over the Dominators while hanging around airports all over the world this weekend! And impressive feat! If Sam can do it, so can Denny! Nana Nancy stepped up and added to the Raiders woes by handing them their 3rd straight loss. And Mighty Mouse Rat fell to Russ by 14 and is .500 on the year.
Current PL Standings: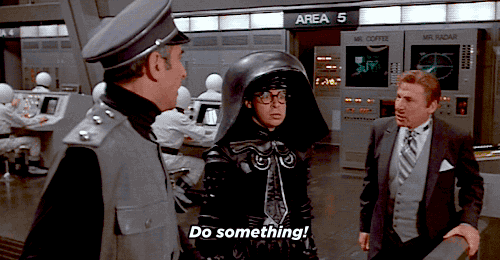 Randy Ableman looked almost unbeatable, but The Farce was up to the challenge. A one point victory over the undefeated team shows that Nathan really does have the Schwartz. DeAndre Hopkins has overcome quarterback challenges to start the season at Ludicrous Speed and has The Farce in prime position to contend in the EL! Congrats, Nate!
Also, is the HFFLUBTotW curse back!? For the first time this season, the previous week's award recipient lost! Sorry, Wonkey! Not sure what happened there!
The bye weeks teams this week are the Bears, Bengals, Broncos and Breen Bay Backers.
Playing the dreaded Thursday night football-like game are the reeling Seahawks and the mysterious 49ers.
We are now officially halfway through the regular season slate of 12 games! Anything can happen! No one is out of it yet! Finish what you set out to do!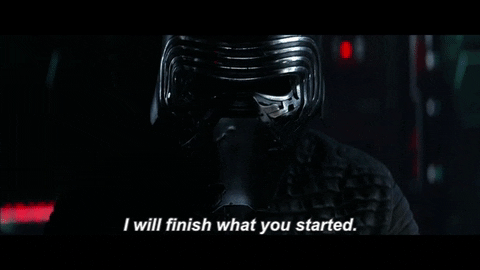 Now if you'll excuse me, I'm going to return to watching the new trailer. On a loop.
Until Next Week,
Commish Peter