The NFL is always full of surprises. Just when you think you have a team figured out, they show you something new. Maybe it's a huge win or maybe it's an inexplicable loss. Take the Patriots, for example. You know Belichick is good, but he can't expect to win on a short week with a rookie QB against an undefeated team, can he? Well the Pats destroyed the Texans on Thursday easily. Yikes. Or how about the surprising start for Eagles rookie QB Carson Wentz? He's 2-0, but now he gets the rival Steelers. It ends here, right? WRONG! The Eagles crushed the Steelers and Wentz looks like the real deal. Plus, he has a super-cool, classy TD celebration going!
The Vikings are showing how their defensive tenacity is making it possible to weather a hurricane of injuries. This week, they tormented Cam Newton and notched a huge road win. The Panthers had won their last 14 home games!!!
Then we have the Giants. They were 2-0 heading into a game with Washington and things were chippy between Beckham Jr. and Norman from the get go. Then this little dance happened.
No flags!?!? Unreal. And in the end, Washington prevailed somehow and OBJ was not pleased.
A new classic! Sorry, guy who kicked a trashcan. You're out.
In the HFFL, the cream may be rising to the top in the leagues. But some winless teams finally got on track and some more injuries may change the landscape before you know it. Here we go.
It was another strong week for the top tier of teams in the LOC and the two now-undefeated teams beat the two now-winless teams. Scores:
The LOC is looking like a dynastic rivalry these days. In the 2015 season, the Super Bowl matchup was Eric's Eh Team vs. Bret HitMan squad. Eric prevailed in that final tilt 111-105. So these two know each other pretty well. This season, they both sit atop the league after 3 weeks. HitMan cruised to a big win this week over the Comeback Kid, who will need to live up to his name yet again this year. The Eh Team played it a bit closer, but still got a solid win over Unstoppable. This Space finally got their first win of the year, crushing Neighborino by 62 points. Must be nice to have had the KC defense this week (35 points!!!). The Limbs have won two in a row after handing the Mateys their first defeat. Nana Nancy moved to 2-1 with a win over Mr. Technicality. And Ableman and Nerd Herd battled all weekend and Aaron held off a furious comeback attempt by Bob on Monday night. But Freeman's 26 came up just short and Aaron held on for his 2nd win!
Current LOC Standings:
Matthew Stafford lost Calvin Johnson in the offseason, but he's found a new favorite big target in Marvin Jones Jr. This week, they combined for 59 points. Did anyone have both players?!? Someone….did….
Holy Zika Zone, Batman! Last week, Ron executed a trade to acquire Matthew Stafford for Spencer Ware. This week, he looks like a genius. Ware scored 5 on the bench for Thompsons Team (who won anyway over Hmmm pesticides), but Stafford and Jones helped push Ron's Zika to 148 points for the week! Lacy's Out scored 107 in vain and dropped to 0-3 for the year. Tough beat.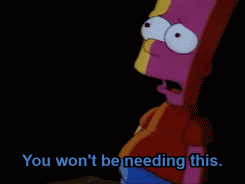 Tragically Malicious went up against a fellow undefeated team and beat the Mustangs by 14. Jake VDL takes defeat #1 and Mark moves to 3-0! Dan's team rebounded from a defeat last week to keep diddy in the PL basement at 0-3. The Cieras are in the win column after beating Paul's team in a low scoring affair. And Fog Critter is in the loss column, dropping a game to the Marauders by 10!
Current PL Standings:
Last week, Not Those Guys had a big win and won the HFFUBTotW award! This week? Uh oh. Scores:
Not Those Guys did ultimately put Aaron Rodgers in their lineup this week and reaped the 26 points, but Julio/Decker gave them 4 total points and they got rolled up by The Magic Skol Bus! David's team exploded in a big way, starting with NE's defense all the way to Marvin Jones. It was David's first ever HFFL win and it was a big one! Taking their place alone atop the league are the Tusken Raiders, who shattered the Treasured Hummels this week by 48 points! That KC defense again. Other teams got their first this week too. The Dominators got the W by 10 over Is that really it!?. And Eric's Team looked cooked, but Ingram's 18 on MNF was enough to get a comefrombehind win over Polska! Hugginkiss fell to 1-2 after losing to Russ by 4. And it was a manhandling by Harper's team over Infield Fly Ball. Edward's team is still searching for that first win of the year.
Current EL Standings:
Step inside, it's a wild ride! David's Magic Skol Bus finally put the pieces together and won his first ever HFFL game this week! He was one of the teams that managed to overcome Aaron Rodgers' huge game and he did it with Marvin Jones' 32 points! On Monday night, he deployed Matt Ryan to keep up with Nick L's Julio Jones (which, ultimately, didn't matter because Julio got a total of 16 yards and 0 TDs) and held on for the win. His first win was Nick L's first loss!
Can David keep up the pace? History hasn't been kind to the HFFLUBTotW winners this year. They are 0-2 in weeks after their recognition. So…. sorry….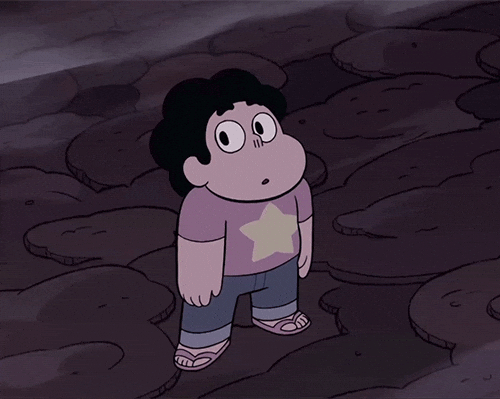 Week 4 kicks off Thursday night with the Dolphins taking on the Bengals. Check your lineups! Also, be aware that there is one of those London games this week, so the Colts and Jags will kick off Sunday morning at 8:30am!
ALSO, it's time for bye weeks to mess things up for you! The Eagles and Packers have this week off!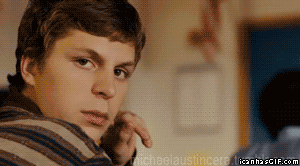 I see you eyeballing someone else's players. This continuing injury trend has people thinking about trades. Good luck, you wheelers and dealers!
Great week, everyone! Good luck on the waiver wires!
Until Next Week,
Commish Peter