Well, it's time for another dive into the NFL pool! And that means more injuries, meltdowns and tomfoolery!
Let's start with the Patriots, shall we? With Tom Brady suspended for the first 4 games and Gronk dinged up, many thought they would have some trouble winning. Well, they started 3-0 with backup QBs and even shut out the Texans last week. This week, they themselves got shutout – at home – by the Bills. Coach, your thoughts?
Yeah, I thought so. Maybe having Brady back will be a good thing after all.
In the NFC, the Falcons are a surprise force. I guess they figured out that Julio Jones is a pretty good focal point for the offense. I mean, he only had 300 YARDS AND A TD THIS WEEK!!!!!
In the Washington game, feisty CB Josh Norman got an interception and his celebration involved pantomiming a bow and arrow shot:
Well, the refs didn't like that display and ejected him for the "bow and arrah" routine.
Gotta be careful with those celebrations, guys!
We had a few winless teams left going into week 4. Would any of them be able to shake off their early season jitters and notch a win!? And how about the undefeated teams? Who will go 4-0?? Read on!
In the LOC, we came into week 4 with two winless teams. When the dust settled, we had none. Scores:
Give it up for Comeback Kid and Unstoppable! After 3 long weeks of losing, both teams got the W this week. For Unstoppable, Tom was able to put the pieces together into a big 115 point week to crush Neighborino (who's 34 from Big Ben were the only real highlight). Poor Nick G's squad has had 405 points scored against him so far. Comeback Kid got 40 from his RB's and trounced Nerd Herd. It was a big tilt between the Eh Team and the Mateys, but Eric come out on top in a shootout and dropped the Mateys to 2-2 while avoiding his first real loss (though he does have a pesky tie). The Limbs are 3-1 after besting Nana Nancy for their 3rd win in a row. Ableman has won his last two after topping This Space. And it wasn't much of a game between HitManHass and Mr. T. Matt's 44 points came up a little short against Bret's 117. Bret is now 4-0 and will face the Limbs next week! Matt will keep trying to figure out why Gurley, Gronk, Tate and Palmer continue to let him down.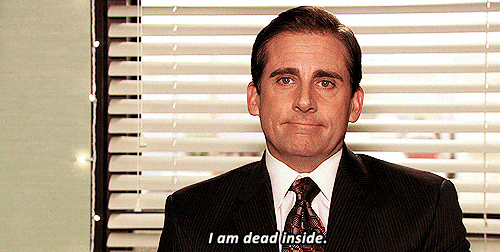 Current LOC Standings:
The PL also started week 4 with two winless squads. Would they also prevail for the first time? Scores:
Well, Lacy's Out is on the board! Jake's team cracked the code this week and beat the Mustangs behind Big Ben's 34 and coming from behind on Monday night with Kyle Rudolph. That's Jake first win of the year! Sadly, he wasn't able to share that goodwill with _diddy_. Jim's team is still winless on the year after Thompsons Team beat him by 55 this week. No mercy! Jim started 3 WRs and they combined for 1 point. It is worth noting that he put Washington RB Chris Thompson in the lineup to psych out his opponent. Still, no joy in Diddy Town this year.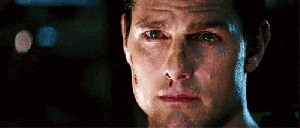 Going the other direction entirely is The Zika Zone! Ron's team started the year with a bad loss, but has since gone 3-0! This week, Hmmm Pesticides felt his wrath in a 10 point loss. Ron now sits atop the league, thanks to Paul's Peerless Team, who handed Malicious their first loss of the year! The Fighting Marauders have also won 3 in a row by beating Dan's team this week. And Fog Critter beat the Cieras by 40, putting him at 3-1 as well. That means the PL has a knot of 5 teams all at 3-1 after 4 weeks! Crazy!
Current PL Standings:
And finally, let's check in on the EL, where the lone winless team would try to avoid "pulling a diddy" and dropping to 0-4! Could Edward rise up this week? Scores:
YES! Edward is in the W column! By breaking the Treasured Hummels, he sets his record at 1-3 and breaking the streak of futility! Huzzah!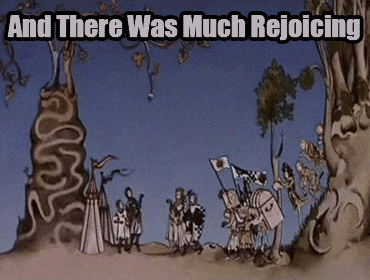 The Hummels are in the "frustrated, but cautiously optimistic Gronk owners club". On the other end of the spectrum, the Tusken Raiders grabbed their 4th win of the season and remain undefeated after crushing Is that really it? by 39. Yikes! Looks like Andrew's team has a target on their back. Last week's HFFLUBTotW, Magic Skol Bus, fell victim to the curse and dropped their game against Hugginkiss. They fell back to 12th in the standings as a result. Off. Polska got back in the win column by beating Russ. Not Those Guys blew up with 110 against the Dominators and jumped to 3-1! And Harper's Team has now allowed 428 points on the season as they lost to Eric's team 88-118. Gotta shore up that defense!
Current EL Standings:
Who set themselves apart this week? Well…. let's cut against the grain and further highlight the futility of _diddy_.
After 4 weeks, Jim's team is the only winless squad left in the HFFL. Thompson's team saw to that this week, but Jim's 54 total points didn't do him any favors. He started 3 WRs and got a total of 1 point this week from them. Oh, and his bench currently contains Dez Bryant (out hurt), Eric Decker (out hurt), Thomas Rawls (out hurt), Tyler Eifert (out hurt), Ryan Mathews (on bye last week) and Josh Gordon (suspended / in treatment). Things aren't looking good in diddy town these days.
HFFLUBTotW award winners are now a collective 0-3 in weeks following their awards, but 3-0 in weeks going into winning it. Maybe the reverse curse will take effect this week and hand Jim win #1 next week! Let's see who he's playing! Uh oh. The Zika Zone.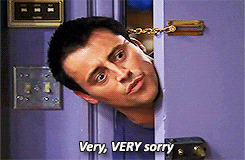 It's the Chiefs, Saints, Seahawks and Jaguars on bye this week! Adjust accordingly! Also, Thursday night's game will pit the Cardinals against the 49ers, so be ready for that!
The SuperStandings have been updated to reflect week 4, so check that out by clicking the link at the top. Also, there's a tab on that sheet where I tally each league's points week to week to see which league is the top scoring league. For weeks 1-3, the Premier League has been the top scorer! This week, the LOC took the gold for the first time in a low scoring week overall.
That's all for now! Good luck on your waiver claims!
Until Next Week,
Commish Peter