With the undefeated Vikings on a bye this week, was there anything to pay attention to on Sunday other than your fantasy squad!? Well, yeah there was. For one thing, the Steelers lost (and took lots of Survival Pool players with them) and Big Ben injured his knee. The Steelers have so many offensive weapons, but they just can't seem to get them all on the field together for any stretch of time! How do they feel about Big Ben's plight?
Eww.
Odell Beckham was back in action and seems to have gotten his head back on straight with a huge game. And he continues to try to mend his relationship with the kicking net:
The Packers lost to the Cowboys this week, but Eddie Lacy was hurdling defenders all day long. Once, twice, three times. But it doesn't matter because Rodgers and company got booed at home and when Favre was honored with a bust in the Packer Hall of Fame, the crowd chanted "Put him in! Put him in!"
The rest of the Sunday games were notable for teams getting into Civil Wars with themselves! Tavon Austin got really confused and cost his team a timeout.
Houston lineman got so turned around that they started blocking each other as Osweiler got flushed out behind them.
And LeSean McCoy was having another epic run when his teammate Robert Woods tripped him up.
And finally, the Vikings return to action next week in Philly and Fox Sports hyped it by continually using a Photoshopped image of Sam Bradford's head on Teddy Bridgewater's body.
And now…. the HFFL news of the week!
Bret the Hit Man ruled the roost for the first four weeks of the season before falling to the red hot Phantom Limbs last week. Would he be able to rebound against the strong Eh Team this week? Scores:
Let's just say that Bret had a rough week. On Wednesday, he threw $41 waiver dollars at Eric Decker, only to find out that he went on IR later that same day. Reeling from that bad turn of fate, he faced a tough matchup with Eric. He led 81-77 after Sunday, but Eric deployed David Johnson on Monday night and cruised past him for the win. Two tough games and two tough losses in a row for Bret.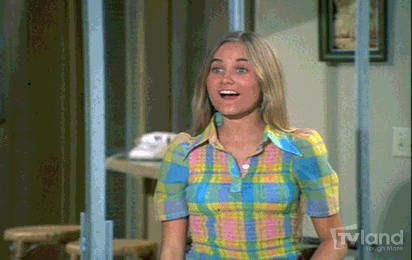 The aforementioned Limbs continued their hot streak this week, overcoming a projected deficit to defeat the Nerds in a low-scoring affair. That's 5 straight wins for the Limbs! Also riding a hot streak, Ableman's Last Dive! With their big win over Comeback Kid, they've reached 4 straight wins. Spending all your waiver money in the first 5 weeks has paid off so far. Nana Nancy is proving to be a tough opponent, grabbing a 27 point win this week over Unstoppable. The Mateys are also part of the upper tier of power in the LOC, beating Neighborino by 7. And Mr. Tech fell back to earth after a win last week, losing to This Space for Rent. There's a clear line right now in the standings, right at the playoff cut. Can any bottom shelf teams crash the party?
There's a clear line right now in the standings, right at the playoff cut. Can any bottom shelf teams crash the party?
Current LOC Standings:
They say streaks were made to be broken, and one was in the PL this week. Was it Zika's 4 game winning streak or diddy's 5 game losing streak!? Scores:
Diddy is alive! After more than a month of losing, Jim's team finally found their first win! Sorry, Pesticides. Jim got some solid production out of Andrew Luck and benefitted from the play of Hunter Henry. One 9 point win never felt so good. So that's one streak broken, but Zika is still rolling, crushing the Marauders this week and holding them to 58 points. That's 5 straight wins for the Zika Zone! Tragically Malicious exploded for 134 this week and put the PL on notice that they aren't to be trifled with. That's a tough loss for Dan's team, who ran up 102 points only to lose the game.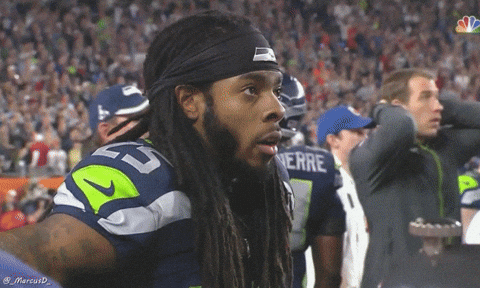 The Cieras rose up this week and beat Thompson's team in the Battle of the Christophers 2016. Thompson has to be wondering when the real Aaron Rodgers will show up. Lacy's Out Dan got their 2nd win of the year after rolling Paul's team. And the Mustangs moved to 3-3 and dropped Fog Critter to 3-3 too with a solid win. That means that 5 teams in the PL are 3-3 right now. It's going to be an interesting stretch run.
Current PL Standings:
If you think having 5 out of 12 teams at 3-3 is crazy, wait until you see the mess the EL finds itself in. Well, not everyone in the EL. Let's just look at the scores:
Well, this league appears to belong to the Tusken Raiders. They aren't the highest scoring team in the EL, but they haven't lost a single game. They are the only 6-0 team in the HFFL. Oh, and they broke the curse of the HFFLTotW award! They defeated Hugginkiss by 21 for that distinction. Can anyone stop the Raiders?!!?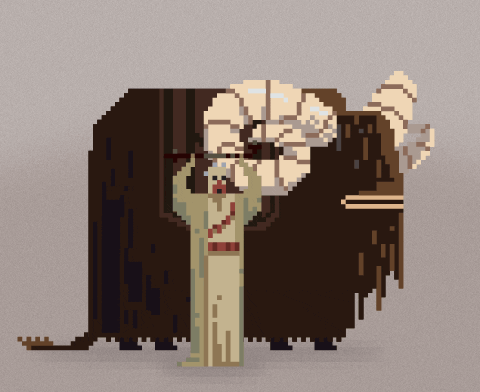 Edward rechristened his team this week after winning his 3rd straight game! He's now known as Kat in a Hat, and he's 3-3 after beating up on Is that really it? He scored a whopping 132 thanks in large part to Odell Beckham's huge game. Harper's team decimated Skol Bus by 67 points this week for his 3rd win, bringing him to 3-3 and dropping Skol Bus to 2-4. Brandin Cooks and David Johnson on the same team was nice for Hyatt this week. The Dominators crossed the century mark and beat Polska by 10, moving both teams to 3-3 (sensing a theme yet?). The Hummels put themselves back together this week and beat Not Those Guys in a close 3 point game. Those two teams are now (you guessed it) 3-3. And finally, eric's team whizzed by Russ for a big win and equalized the teams in the standings, both at…. 3-3. This is crazy. Two thirds of the league has the same record after 6 weeks.
Current CRAZY EL Standings:
Just when it seemed like there was no hope and Diddy would turn to Fantasy Curling instead of Football, the skies opened and Jim's team got their first win of the season! Lots of teams had bigger point totals this week or kept their winning streaks alive, but only Jim tasted the sweet tang of victory for the very first time this year. Congrats, Jim!
So the Vikes are back from their bye, but the Cowboys and Panthers (two teams going in opposite directions) will have this week off. Thursday will be a big NFC North tilt between the Bears and Packers at Lambeau! And BE ADVISED, the Giants and Rams will play in London on Sunday, so that game has the 8:30am start time!!!
Big Ben's injury may have cost the Steelers their game on Sunday, but it also killed lots of Survival Pools around the world. In the Hiawatha Survival pool, 5 players left and 3 took the Steelers this week and were eliminated. Only two players remain: Caleb Z and Russ N, who both picked the Bills! Well done, men! I hope you can go the distance!
After week 7, we'll be over halfway through the regular season! No one is out of this yet! And remember, even if you don't make the playoffs, you have a shot at the LOC next year if you win out in the Consolation Bracket! Don't lose hope! Mash those waiver wires and make something happen! Good luck!
Until Next Week,
Commish Peter