For Vikings fans, week 7 was a tough pill to swallow. We knew the offensive line was dinged up, but we were piecing it together okay. Then came a team with a top shelf pass rush and the Vikings crumpled. The defense was still outstanding, but that's about all you can say. So no Vikings highlights this week. Instead, how about this AJ Green Hail Mary catch!?
But I think we'll devote the rest of this section to some takeaways from Sunday night's game between the Cardinals and the Seahawks. At the end of regulation, tied 6-6, the Cardinals decided NOT to burn their 3 timeouts and try to get the ball back one last time. Instead, they headed for OT. The Cards put together a pretty good drive and lined up for a potentially game-winning 24 yard FG. Then…
WHAT?!?!
So the game went on Seattle put together a drive to put THEM into position to win with a 28 yard FG! And then…
WHAAAAAT?!?!?!?
It's just incredible. Neither team wanted to win this game, so neither did. The game ended in a 6-6 tie. One of the most bizarre games in recent history and definitely… a thriller.
Moving on to the HFFL. We're officially halfway through the regular season!
The LOC is showing signs of separation. Will any bottom 6 team be able to turn their ship around during the 2nd half? Scores:
The Eh Team knows the frustration that comes from a tie in the standings. This week, Nerd Herd rose up and spanked Eric's team, handing him his 2nd loss. But that 2nd loss, combined with a week 2 tie, dropped him way down to 5th in the standings! And for Bob, that win came at a critical time, elevating him up to 9th at 2-5! The HitMan got back on track this week, demolishing Unstoppable by 50! The top dog, however, is still the Phantom Limbs, winners of 6 straight games after taking down This Space by 20. Joining the Limbs at 6-1 is Ableman's Last Dive, winners of 5 straight games! This week, Aaron got a bit lucky with his matchup as he would have lost to EVERY OTHER TEAM … except Mr. Tech.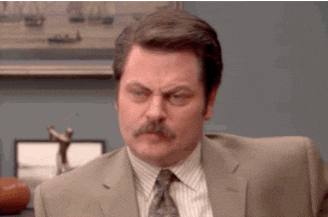 The real test will come next week, as the Limbs and Ableman will tangle in a huge midseason game! The Mateys have now won 3 straight games after taking down Nancy. And poor Neighborino. After a big win in week 1 and a tie in week 2, Nick G's team has dropped five straight games. This week, Comeback Kid ran up the score on him. Nick's team has been bitten by the injury bug, with Lacy and Big Ben both missing significant time. Rough go so far.
Current LOC Standings:
PL might as well stand for the Parity League as it seems like most of these teams are very evenly matched. But not every team is part of the pack. Scores:
Zika continues his hot streak! Ron's team is now winners of six straight after taking down the Cieras with little trouble. Zika sits at 2nd in the standings because Malicious is also a 6-1 team after beating Thompson by 8 this week. Malicious has 3 more total points than Zika, making him the top dog… for now. All eyes are on next week as Malicious and Zika will battle for control of the PL!!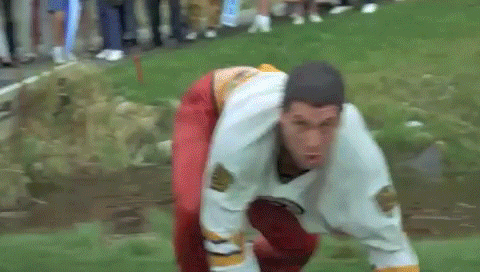 The rest of the PL continues to be messy. Dan's team beat the Mustangs and both teams are now 3-4. Pesticides beat the Marauders by 33 and both teams are now 3-4. Diddy is on a winning streak (of 2) after beating Lacy's out Dan! (a team names that proved prophetic) and both of these teams are now 2-5. And Fog Critter opted NOT to join the throng at 3-4 and beat Paul's team to go to 4-3. Paul, instead, is the 3-4 team in that matchup. So yes, this league is going to be full of instrigue the rest of the way!
Current PL Standings:
After last week, 2/3 of the EL had the same record (3-3), so you knew that would have to separate out a bit this week. But the big story here is about a broken streak! Scores:
DOWN GO THE RAIDERS! Andrew's long reign of tyrrany is over! His six game winning streak to start the season was snapped hard this week as Polska held him to just 68 points and beat him soundly. Andrew still sits atop the league, two games ahead of the 4-3's, but now the league knows he's vulnerable.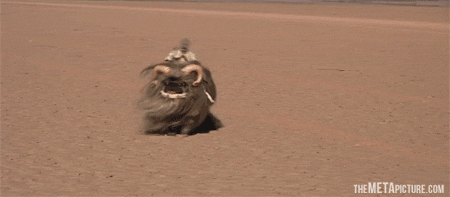 The secretly successful team in the EL is Harper's team. He's 4-3 after beating the Dominators this week, but he's scored 780 points in 7 weeks. That's an average of a whopping 111.43 points per game, highest in the HFFL!! Not sure how he got 3 losses out of that. He's a team to look out for down the stretch. Who is man enough to face him next week!? Oh yeah… The Tusken Raiders! It was a huge week for the Treasured Hummels, who hung a 55 point loss on Hugginkiss thanks to Brees, Hill and Ware. Hugginkiss is one of the tortured teams who got a donut from Allen Robinson this week. Oof. Eric's team crushed the Skol Bus this week and David's got to be wondering how all of his players could have underperformed so badly on the same week! Russ beat the Kat in a Hat to move up to the 4-3 tier. And it was a nail-biter between Is That Really It? and Not Those Guys with Darren emerging with a 4 point win on Monday night thanks to Demaryius Thomas!
Current EL Standings:
Nerd Herd! Bob had a HUGE win this week in the LOC, besting the 3rd place Eh Team! And it came at a great time, with the Herd bottoming out at 12th place in the standings. They seriously needed a pick me up and a reset to go into the 2nd half of the season on a high note. I'd say cracking 100 and beating a top 3 team is a high note. Well done, Bob!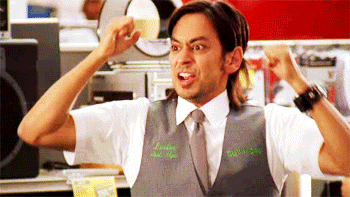 Next week is shaping up to be epic! We're entering the Bye Week Apocalypse!! This week, there are SIX teams on byes, wrecking havoc on lineups willy nilly! The Ravens, Rams, Dolphins, Giants, Steelers and Niners are all off! Thursday night will be Jags at Titans and ANOTHER London game is happening on Sunday as Washington and Cincinnati play at 8:30am! Try to keep all that straight.
The fantasy schedules are NOT flexible like the NFL's schedule late in the season. Still, somehow we have an amazing convergence this week. The top two teams in ALL THREE LEAGUES are playing each other in week 8! Limbs vs. Ableman in the LOC! Malicious vs. Zika in the PL! And Tusken vs. Harper in the EL! What a fun turn of events!
Come back next week to read all about the fallout! Good luck to all!
Until Next Week,
Commish Peter