We all know that football is a pretty rough game. Okay, a very rough game. There were a few plays this week that looked worse than they actually were. There was Sanders sliding on his head into the endzone after an incompletion:
Don't worry, he was okay. Then there was this Joe Flacco slide:
Where it looked like he suffered a compound fracture of some kind! Don't worry, it was just a broken knee brace. Whew!
Travis Kelce didn't like a no-call in the endzone in his game, so he let the refs know about his displeasure. Things escalated quickly and soon everyone was throwing flags and towels and hats and people (out of the game). It was amazing.
And, yes, the Vikings lost – thanks in some part to our kickers continued struggles. How did other kickers fare? Well, Boswell for the Steelers attempted a tricky onside kick to give them a chance at a miracle win. And…uh…
Not good. So, see? We're not the only ones. If only we had a kicker as amazing as Marquette King of the Raiders.
And also…
Anyway, let's get to the good stuff! The Bye-pocalypse is upon us! Which teams will be able to withstand the madness?!?
The LOC still looks to be a tale of two tiers. Will any lower tier team be able to crash the playoff party this year? Scores:
Holy Hitman! Even with Dez Bryant's 1 point game, Bret rolled up a staggering 140 points to annihilate Nana Nancy this week.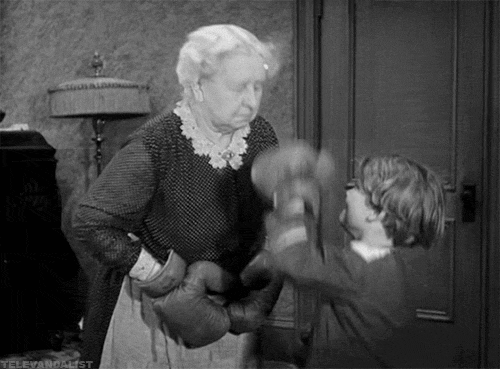 Brees and Evans alone would have been enough, but he hand Ingram too. Scary. Bret is now averaging 104.56 points per week! The Mateys also rolled some serious points this week, 122 to beat down the Nerd Herd. Cory and Bret and still 3-4 in the rankings due to wins by the top two teams. The Limbs put up 115 to beat Comeback Kid and Ableman got by Eh team with little trouble. So the top teams all won this week and kept pace with each other. Lower down, Stoppable came up with a much-needed 1 point win over This Space in a nail-biter! And Mr. Tech and Neighborino dueled in a low-scoring slugfest and Neighborino came out ahead in the end! The drama of it all!
Current LOC Standings:
Bret's 140 was a big number, but someone in the PL topped it this week. Who!??! Scores:
Woah Zika! You have to feel bad for the Mustangs this week. They score a big 122, higher than 10 of the teams in their league, and lose to Zika's 143. Ron's new toy (traded from the Cieras) Mike Evans came up big and set the pace for the team on Thursday. There was no looking back after that.
Zika tied with Malicious last week, and Malicious kept pace again this week, beating Pesticides and hanging onto 2nd in the standings. Fog Critter was looking for a statement win, but came away with a crazy tie against Dan's Team on Monday night. Luke, playing from behind, notched 22 points from Jimmy Graham, but Dan's Seahawks D got 7 and forced a tie. Blah. The Cieras didn't struggle with the Bye-pocalypse, crushing Diddy with little trouble. Paul got a Lions win on Sunday and a HFFL win on Monday as he nipped Thompsons Team by 4. And Lacy's Out Dan didn't need much to beat the Marauders 46 points.
Current PL Standings:
So each league seems to have a big scoring team this week. Who would it be in the topsy turvy EL? Surely it would be the dominant Tusken Raiders, right? Wrong. Scores:
The highest scoring EL team was actually Kat in a Hat! Yep, Mike Evans floats all boats and Edward's boat was the winner here. Skol Bus had no chance of competing. Edward had a rough start to the season at 0-3, but he's gone 5-1 since then! What a run! And what of the Raiders? Well, Andrew's team fell to Eric's team by 4 points this week. Eric's RB's scored 51 to Andrew's 14. Ballgame. Harper's team continues to be the dark horse, beating the Hummels this week and cracking 100 (again) in the process. Russ got a close win over the Dominators who had a rough Bye-pocalypse week. The streaking Polska squad was brought back down to earth this week in a loss to Is That Really It!? And in the basement, Hugginkiss and Not Those Guys slapped away at each other and Hugginkiss won. Happy election day.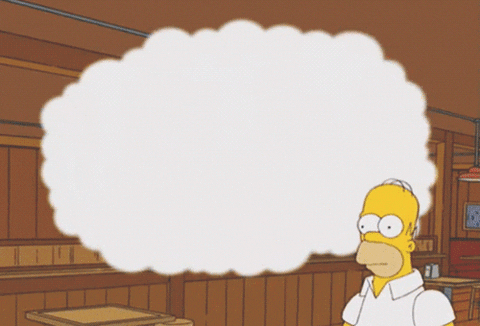 Current EL Standings:
It's finally time to formally recognize The Zika Zone! Ron lost his week 1 game to rookie Dan, who then won the HFFLTotW award. It was a tough start to the year. But Ron immediately got to work and won his next 6 games before tying Mark in week 8. With a win this week, it means he hasn't lost a game outright since week 1! That's incredibly impressive. So it's definitely time to give him the kiss of death by awarding him Team of the Week! Congrats, Ron!
Four teams will be on byes this week, down from the SIX of last week. It's Buffalo, Detroit, Indianapolis and Oakland resting.
Pay attention to the Thursday night contest! It's Cleveland vs Baltimore! HUGE fantasy implications on this week. Maybe…
The trade deadline is upon us! All trades must be agreed upon by THIS SATURDAY! If you need to make some last-minute re-tooling decisions before playoffs, now is the time. Playoffs begin in the NFL's week 14!
That's all, folks! Good luck in your wheeling and dealing!
Until Next Week,
Commish Peter