Every week in the NFL is a little bit wild, but this one was even more so! So many strange turns of events that I almost can't touch on them all here. So here are some of my favorite happenings.
Let's start with the Packers/Titans game. You probably already know that the Packers lost this one by halftime. Part of the problem for GB was that the Titans came out swinging, attempting an onside kick to start the game!
Sure they didn't convert it, but it set the tone. Soon they were all over the Pack and won the game going away. Sheesh. The Vikings lost too, but so did the Bears, who gave up this insane play to Winston:
Another crazy play was this INT for Blake Bortles, who tried to throw the ball at the feet of his receiver after a broken play, but Yeldon accidentally kicked the ball up into the air for an INT!
The Steelers lost a heartbreaker to the red-hot Cowboys, but only after Big Ben pulled this gem out (note the spike signal, but also the thumbs up to Brown)!
Also in that game, this play was not flagged. Um….
And the weirdest ending was in the Broncos/Saints game. The Saints had just scored a late TD to take the lead – pending the extra point. But the kicker Walshed it! The kick was blocked and returned all the way down for a 2 point play for Denver! What?!?!
Anyway, that's a sampling of the zany Sunday. Let's see what zaniness we can find in the HFFL! One thing to note, we've got our first playoff spot clinchers this week! Who's already on their way with only 3 weeks to go in the regular season? Read on!
There's some movement atop the standings. Who's up and who's down in the LOC? Scores:
Ableman takes a dive! After spending some time in the #1 spot, Aaron's team dropped to #2 after losing to Tom this week! Tom is on a roll, winning 3 in a row and scoring 113 this week! What a turnaround! Yet, even with the loss, Aaron's team has clinched playoff eligibility! The other clincher, and current #1 team, is the Limbs, who dismantled Mr. Tech by 52 this week. HitManHass had a scary Monday as his game rested on the shoulders of Giants RB Rashad Jennings. In the end, Jennings did enough to grab a 2 point win over Neighborino.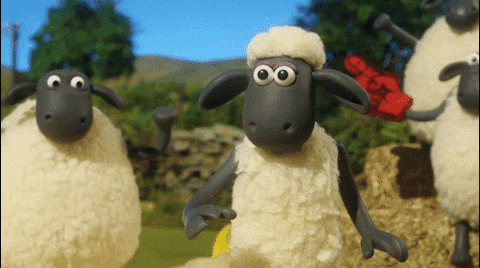 What about the rest of the top 6? Well, the Mateys, Nana and Eh Team all lost this week. The Mateys fell to This Space, who rolled out LeSean McCoy on his bye week and still won going away. Nana Nancy had good RB play with Bell, but Nerd Herd had Blount and more and took this one. And the Eh Team is in trouble, losing their 4th in a row this week thanks to Comeback Kid and Zeke Elliott's 38 POINTS! So there are 4 playoff spots left to win and lots can happen in the next 3 weeks!
Current LOC Standings:
In the PL, Zika is starting to look like the team of destiny. Can anyone find a weakness in Ron's squad? Scores:
Certainly no weakness in the armor this week. Zika threw 146 on the board to smack Paul's team by 58. Yeah, Elliott was part of that victory, but Antonio Brown was no slouch either. That's two straight wins for Ron and that's the longest winning streak going in the PL! Crazy. That win clinches a playoff spot for Ron's team. Would Mark grab one too? Not this week, as Diddy used Tyler Eifert to steal a win on Monday night! Mark will have to wait at least a week to see if he can clinch, but the odds are looking good.
Thompsons Team is back at .500 after getting a very close win over Fog Critter. Both of those teams are firmly in the playoff mix now. Same goes for the Mustangs, winners over Pesticides to move to 5-5. The Marauders needed a win to stay in the mid-tier group and got it with an 11 point win over the Cieras. And Dan's team currently sits in 3rd place after beating Lacy's Out by 25. Looking at the standings, this group of 5-4-1 and 5-5 teams is going to be battling all the way down to the wire! Anything can happen!
Current PL Standings:
And then there's the EL, where there are 3 games left to decide EVERYTHING. That's right, no team has clinched a playoff berth yet! Not even the Tusken Raiders?! Not even the Tusken Raiders. Scores:
Russ and the Raiders battled late into Monday night, each team desperate for a win. But in the end, neither came away with one. Andrew trailed, but with AJ Green on the field, he liked his chances. Sadly, Green needed 2 more receiving yards to hand Andrew the win and he didn't get them. The tie means that the Raiders couldn't clinch a spot this week and Russ moves out of the 5-5 club to the elite (?) 5-4-1 club and 4th place in the standings.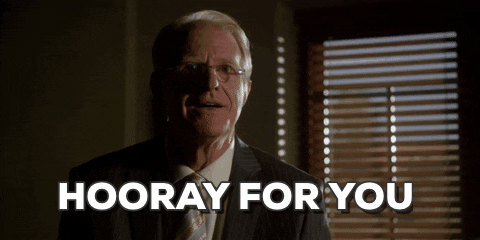 Kat in a Hat is on a tear, beating Hugginkiss this week for his 3rd straight win and he's won 6 of his last 7 after starting 0-3. What a turnaround for this HFFL rookie! I remember when he was listening to podcasts WHILE DRAFTING trying to get some last minute information on… how all of this works. They grow up so fast. I still can't figure out Harper's team, who lost his 5th game this week (this one to Is that really it?). He's got 1041 total point (the best in the EL by a decent margin), but he's 5-5. Such a weird year for Hyatt. Not Those Guys upset Polska this week and the Treasured Hummels fell to eric's team by 14.
Look at these standings. Just look at them and try to figure out what will happen in the next 3 weeks!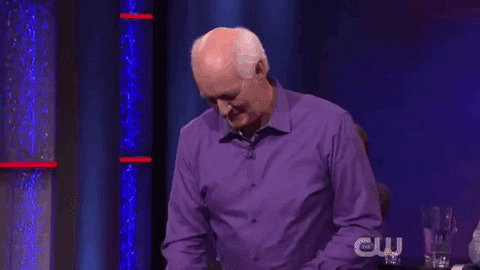 Tom began the season with the moniker "Unstoppable", but he struggled to live up to the name – losing 5 of his first 6 games. He humbled himself, changing his name to "Stoppable" and he's being exalted now! This week, he won his 3rd game in a row, defeating the top-dog LOC team – Ableman! It's a signature win and the sort that can galvanize a squad and get them clawing back into the playoff picture. Time will tell! Great win, Tom!
For many, week 11 will be ByePocalypse Part II – The Reckoning. We've got the Falcons, Broncos, Jets and Chargers idle this week, so hopefully you've got a good bench. Early warning for Thursday night – it's the Saints and Panthers squaring off with both coming off of tough, tough losses last week.
I've probably beleaguered the point by now, but there are only 3 weeks left in the regular season. Then the playoffs hit. Remember, only the top 6 teams make the playoffs. The bottom 6 will be relegated to the Consolation Bracket, commonly known as the Toilet Bowl Bracket. Even if your team is in the Toilet Bowl, you've still got a chance to salvage your season and win a spot in the LOC for next year! Just win the Toilet Bowl Championship game and you're in! More information and some visual aids are available on the Rules page here.
So good luck in these crucial weeks, everyone!
Until Next Week,
Commish Peter