The Vikings cut Blair Walsh early last week after yet another extra point miss. Enough was enough. Well, on Sunday kickers across the league missed 12 extra points (including new Vikings kicker Kai Forbath, who had one blocked). Unreal. Other than that, the Vikings snapped their 4 game losing streak and beat the Cardinals at home behind some big plays on defense and special teams. You had Xavier Rhodes with the longest pick six in Vikings history (100 yards):
You had Cordarrelle Patterson's 104 yard kickoff return TD to start the second half:
But maybe the highlight of the game was from the opening introductions, when the Vikings accidentally destroyed an NFL sound guy who picked the wrong time to cross the tunnel entrance!
There were other games that happened this weekend too. The Browns lost again and are still winless on the year. And their QB got blown up on this running play:
And maybe the best play of the weekend belonged to the red hot Seahawks. Russell Wilson is definitely healthy again and it's making a huge difference for that squad. Check out this insane play:
And I'm definitely going to take time to highlight Sunday night football, where the Packers lost again and Washington was pretty happy about it.
In HFFL, there was a lot of drama and teams looked to convert must-win games and snatch playoff spots while they can. Plus, many teams are looking at injury reports and trying to figure out what to do about AJ Green and CJ Prosise and others. This is not the time to get bit by the injury bug!
For the LOC, playoff spots were clinched this week! Who managed to stake their claim? Scores:
We've got two more freshly minted playoff teams in the LOC after this week. HitMan Hass continued his good season by beating Nerd Herd and clinching his playoff spot. He also moved up to the 2nd seed position! Also clinching, the Mateys, who beat Abelman and dropped him down to the 4th position. Cory won in spite of AJ Green's injury and also lost TE Zach Miller (though Miller scored 12 before getting hurt). So only two playoff spots are not yet spoken for, but Nana Nancy and Eh Team are on the inside track. Both won this week in blowouts over This Space and Mr Tech and have two weeks to solidify their places in the winners bracket. The playoff border got messier when unable to lose and Comeback Kid dueled to a tie this week! Will one of them crash the playoff party?! And finally, The Limbs moved to 9-2 after beating Neighborino and keeping him in the LOC cellar.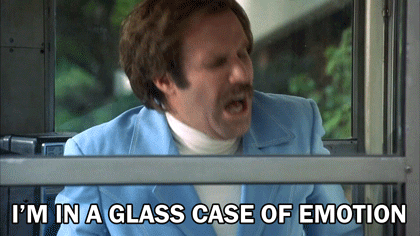 Current LOC Standings:
When we last left the PL, only one team had clinched a playoff spot. Certainly a couple more managed to claim their asterisk, right? Scores:
Zika Zone clinched last week, but are they resting their starters for a playoff run? Because they dropped a game to Fog Critter for their first outright loss since week 1! Kudos to Luke's squad for taking down the mad titan! That left the door open for Malicious to tie Zika's record with a win, but Mark was unable to overcome the Marauders and lost this week too! That means that Mark stays in 2nd position, but due to a bunch of wins below him, he does NOT clinch his playoff spot! Indeed, Zika is still the only clinching playoff team with two weeks to go!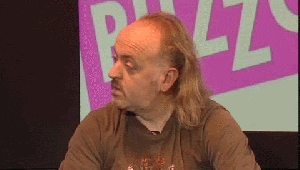 Who is to blame for this? Mid-tier teams who haven't given up. Thompsons team notched a 4 point win over Dan's team and Dan's position plummeted all the way down to 7th! The Cieras beat Lacy's out and climbed into 6th! Paul's team got by Pesticides with a 4 point margin and Diddy got his 4th win by beating the Mustangs by 3! The only thing that's certain is that the next two weeks will be wild in the PL!
Current PL Standings:
In the EL, the Tusken Raiders have owned the standings pretty much all year, but they hadn't clinched the playoffs coming into week 11. Certainly, they would beat Skol Bus and change that, right? Scores:
Uh boy… The Raiders fell and fell hard this week against Skol Bus, losing by 45 points! When Fat Rob Kelley went berzerk on Sunday Night, it was just icing on the cake for David's team. Adding injury to insult, Andrew lost AJ Green and CJ Prosise. Suddenly the EL looks wide open, especially because the Raiders could still completely miss the playoffs!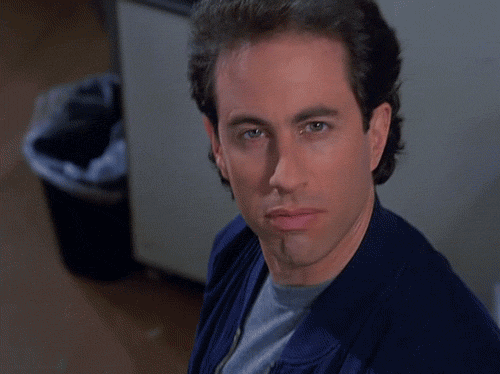 Hot in their heel is Kat in a Hat, winner of 4 straight games after defeating the Dominators in a tight matchup this week! Edward is getting hot at just the right time! Russ won this week by 2 over the Hummels and his tie is actually working in his favor right now, keeping him ahead of the pack of 6-5 teams behind him. As always, Harper's team is laying in the weeds. After winning over Not Those Guys this week, he's in 4th position and has the highest point total in the league. The rest of the 6-5 teams are tightly packed. Is that really it? won over Eric's team and Polska beat Hugginkiss. It's crazy, but after week 11 NOTHING IS DECIDED HERE. Anything can happen in the next two weeks! Amazing.
Current EL Standings:
Luke's Fog Critter squad did what only 1 other team has been able to do all year – beat Zika Zone! Ron lost in week 1 and then went on an incredible streak of 8-0-1! This week, he left some Dak points on the bench and Luke used Russell Wilson's big day to make up for AJ Green's misfortune to pull out a win! Well done, Luke!
Thanksgiving week is always a wild one in the HFFL. With THREE games on Thursday, plus travel and family obligations, it's easy to get tripped up and forget to set up your roster for the week. So check your roster early and often this week!
That's all I got! This is crunch time, gentlemen! The next two weeks will decide everything as far as playoffs are concerned! Good luck to all!
Until Next Week,
Commish Peter