Sometimes you can see the disappointment coming from a mile away. When the Vikings landed in Appleton for their game against Green Bay, their plane slide off the runway and was stuck for 2.5 hours before they were evacuated via fire rescue ladder. And to top it all off, Cordarrelle Patterson sat on a banana.
Then the game started. Let's remember moments like this:
And forget moments like this:
Seriously, WHAT HAPPENED THERE!??! Oh, and to top it all off, there was controversy about defensive backs ignoring their coaches plan and doing their own thing, leading to Jordy Nelson going bananas in the first half. Ugh. One more week.
Other than some serious injuries to key players (including Derek Carr and Tyler Lockett), the big story from Christmas weekend was the Browns, who will NOT go 0-16!!
Good job, Browns!!
And it was the big finale for the HFFL season this weekend! We are crowning our new champions! Who will hoist the trophies? Who will ride into the LOC next year! Read on!
If memory serves me well (and the stats I keep are correct), Eric won the LOC last year. He was in the LOC because he won the PL Super Bowl in 2014. This year, he again found himself in the LOC Super Bowl, facing Aaron's squad. A 3-peat would be unprecidented. Scores:
In a game destined to become a classic, Eric pulled off a 1 point win over Aaron and will get to KEEP the LOC trophy for another year! What an unbelievable turn of events! Each team had a highly projected RB go for zero points on the week and game quickly became a toss up. But a win is a win. Both teams will remain LOC eligible for next year. The same cannot be said for the loser of the 3rd place game! Back and forth during the weekend, the Limbs held a 5 point lead into Monday. Comeback Kid deployed Ezekiel Elliott and … well… maybe Andrew said it best on Twitter:
Zeke was held in check during the first possession, but their 2nd possession ended with an Elliott 50+ yard TD run. Caleb prevailed and the commish was exiled from the LOC.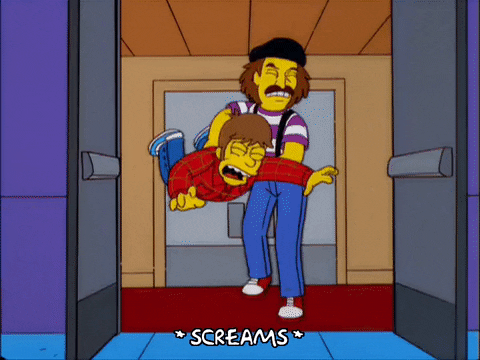 Which bring us to the LOC Toilet Bowl, which quickly because the Smack Talk Bowl as Matt and Tom blew all our phones up with messages all weekend as they battled on and off the field. But when the dust settled, Matt's 4-9 season was totally redeemed.
Matt lives to LOC another day. Tom, like the Commish, was banished to toil in the lower leagues. For now.
Final LOC Standings!
Basically from week 2 on, Zika has looked like the team of destiny. Ron has run rough-shod over the PL for much of the year. Only Mark's squad could keep pace with his record and the two teams met in the highly anticipated Super Bowl. Would destiny's team falter as the most critical hour?? Scores:
You wanted drama?! Sorry. Zika had little trouble dispensing with Malicious in another lopsided win. Ezekiel Elliott, again, was winning people game this week. Maybe we should refer to him as EZIKAel Elliott? Ron really had a remarkable season. He had the #1 pick, which he used on Antonio Brown. He executed 3 trades during the year, brining IN Matt Stafford, Mike Evans AND Elliott, who cost him C. Michael, T. West and TY Hilton. GM of the Year? Mark will look for revenge in the LOC next year. In the 3rd place game, the Chandler Mustangs had little trouble killing Thompsons Team's dreams of the LOC. That's a 42 point win, powered by David Johnson and Travis Kelce. Jacob's rookie year buys him a trip to the LOC! Not bad!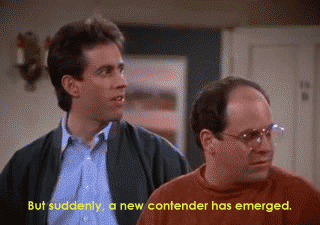 And what of the PL Toilet Bowl? Yet another blowout.
Pastor Chris' team didn't put up much of a fight against Jake's solid all-team effort. Jake's 5-8 regular season was 7th best in the league and that's where he finishes, punching his ticket to the big leagues!
Final PL Standings:
The EL featured a somewhat unlikely Super Bowl matchup as two of the strongest teams actually ended up in the 3rd place game. So it's Eric or Edward! Who will take home the trophy?? Scores:
If your name is Eric, you're a champion! The other Eric pulled off an upset and won the EL Super Bowl! Zeke was again and MVP candidate, but Kaepernick was the hero of this week for Eric's team. Edward put up a good fight, but ultimately couldn't overcome the difference. Both teams will have LOC eligibility next year. So what about that 3rd place game? Well, the Raiders finally looked like their old selves, putting up 111 to beat Darren's team. Darren's hot streak to end the regular season evaporated when Melvin Gordon went down. This loss drops him out of LOC contention and lifts Andrew into the big league next year!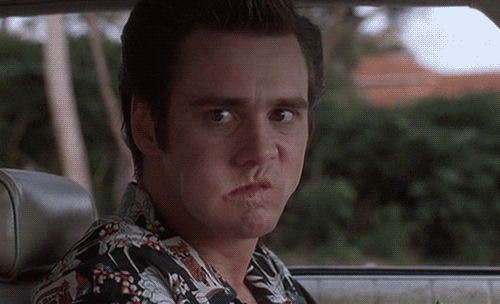 Which brings us to the final highlight game of the year. Who would emerge from the EL Toilet Super Bowl to fly into the LOC?
So it turns out Hyatt has been playing the long con all this time. The highest scoring team in the EL inexplicably lost enough games to sink into the Toilet Bowl bracket, where he then rolled through the competition and won the Toilet Bowl – launching him into the LOC! Most agree this is the path of MOST resistance, but for a team like Hyatt's it seemed effortless. Sorry, Brian, you'll toil in the lower leagues for another year.
Final EL Standings:
A hearty congrats to our three champions!!! Eric M, Ron R, and Eric H!!! Well done all! May you all experience success in the LOC next year (except you, Miller).
And that, my friends, concludes our season! It was a great year from beginning to end! Thanks for participating! Cumlulative stats will be updated sometime next week, if you're interested in how your career numbers look following this season!
One more thing before we go, look for details coming out soon about our annual HFFL Awards Ceremony! It will again be a part of our annual Men's night where we have a chili cook-off, video games and (if Russ is to be believed) board games! A date is still being hammered out, but I'll update you on when the trophies will be passed on (along with some side awards)! I hope you can make it!
Again, thanks for a great year!
Until Next Season,
Commish Peter