During the offseason, the NFL decided to relax their rules against excessive celebrations of TDs (after some continued criticism of the "No Fun League"). Players and fans alike have welcomed the theatrics! This weekend had some pretty good ones.
Here's rookie sensation Kareem Hunt's entry:
Hunt continues to look very impressive. Check out this TD reach!
Travis Kelce is also on the Chiefs and he jumped 5 yards into the endzone on this tough play.
My personal favorite celebration was Freeman's jumpshot – but mostly because NBC came through in the clutch by breaking out their classic NBA on NBC music!!!!! Turn on your speakers for this one!
I can hear it in my head! "Jordan! Barkley! It's the NBA on NBC! Ba-ba-ba-ba-ba basketball!!"
It was good to see Marshawn in Oakland having the time of his life on the sidelines during a big win.
The Steelers beat up on the Vikings on Sunday and Le'Veon Bell warmed up with these majestic gloves on:
And going way back to Thursday night's rough game between the Texans and Bengals, check out this tackling technique. Ummm….
Finally, no clip here, but the Chargers missed a potentially game winning FG on Sunday – and their stadium mistakenly set off the celebration fireworks. #BecauseChargers
And now, on to the HFFL, where we now have a 2nd data point for the season! Who's for real and who's really hurting?
There were some lopsided affairs in the LOC this week and one team seems to be an early favorite (and it's not Eric!!!). Scores:
No HFFLUBTotW Curse for Mark's team! After a strong week 1, Malicious kept the pedal down and crushed the hapless Limbs. Mark has the most points for and the fewest points against so far! Ron's Lucky Bears had to sweat it out, but they're also 2-0 after a 1 point win over the defending champs! Eric is now 0-2 on the year after winning the LOC twice in a row!
Caleb's Comeback Kid squad is also 2-0 after getting by Nerd Herd. Favre Out Due is in the basement where points are difficult to find. He took a 30 point loss to Andrew this week. Hyatt and Eric H dueled in a close one with Hyatt (and Marshawn) coming out on top in the end. And how about Thrillhouse!? After scoring only 61, Chris T broke out with 101 and demolished RUTS!
Current LOC Standings:
In the PL, a rookie is rising and there were many tight contests that went down to the wire! Scores:
How about Greg's DITKA squad!? 121 points this week behind Crabtree, Freeman and Hunt – battering Spencer all weekend. DIDDY is also 2-0 after a scare from Don QuiJulio. Jim got away with a 4 point win! It was also a 4 point win for LA Furballs over Omahallelujah. Dan E is still looking for his first HFFL win. The Beta Blockers managed to take down Amanda Hugginkiss. When Jordy wasn't able to return on Sunday night, it was the KISS of death for Amanda. Tom and Tyler were going back and for on Sunday night with lots of Packers in the mix on both sides. When the dust settled, Tom had notched a 2 point win! And Paul's Layne Ducks only managed 54 points, but he was playing Nate's Whitesnakes, so that was good enough for a 6 point win!
Current PL Standings:
Mark may have avoided the curse, the the HFFLUBTotW Curse DID find a victim in the EL. Scores:
After scoring 115 last week and winning TotW, Wachter's Cieras only managed… 38 points this week and got CRUSHED by Wayne's Fame. He's got to be feeling like he's losing his mind.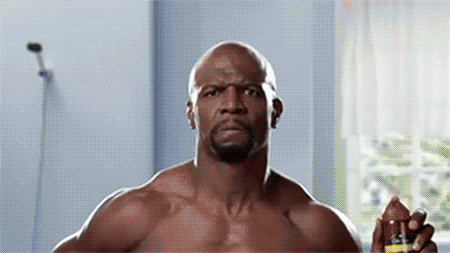 Wayne is your EL leader after 2 weeks as he's the ONLY 2-0 team in the EL!! That's right, TEN TEAMS are 1-1! Blasto is the strongest of the bunch, but he fell by 3 to Mad Scientist this week. Sesquipetantic is looking good, but HE lost by 3 to Pesticides this week. Keeping up?
Clint was rolled over by the Mateys and is 0-2. And Marshawn's Back needed more than Marshawn this week as he fell hard against HitMan. And how about Russ!? In a HUGE turnaround from week 1, his team scored an EL high 105 and beat Polska handily! This league might be a dogfight this year!
Current EL Standings:
Greg has only played 2 HFFL games in his career, but he's won them both. This week, he went wild with Crabtree (3 TDs), Freeman (2 TDs) and Hunt (2 TDs). Tough to match that trifecta. If Greg keeps this up, he'd likely be the rookie of the year. Time will tell! Congrats on a great start, rookie!
With more injuries and under-performers revealing themselves this week, the waivers are bound to be hot again. And I've already seen trade proposals getting tossed around (mostly because I'm tossing them myself…)! Good luck out there.
The SuperStandings are updated (click the link above) and show that Malicious is the toast of the league! If you click the Weekly Point Battle tab, you'll see that the Elite League has been scoring the most overall points so far this year! In fact, the LOC isn't having a very good points showing so far!
Checking in on the Survival League, everyone is STILL alive! This is probably the longest we've got without an elimination ever! Seriously!
Be advised, the Thursday game this week is Rams at Niners! Be ready!
And that about wraps it up! Another exciting week in the books!
Until Next Week,
Commish Peter