So far the 2017 season has been … a bit dull. Points have been hard to come by and many teams have looked lethargic in general. Thursday night games are usually the case study in NFL over-saturation as they usually feature to tired teams slogging through 60 minutes of "football". This week broke the mold in a big way when the Rams and Niners played a barn burner and Todd Gurley went bananas! "Maybe week 3 is going to be different", we said! And it was.
Sunday started in London with the Jags and Ravens, but apparently only one team actually made the trip! The Jags won 44-7!! And it wasn't even that close. I mean, the Jags ran a fake punt while leading 37-0! What!?
The Giants and Eagles game was also very entertaining. For one thing, Odell scored and got flagged for his celebration (even though the NFL relaxed the rules this year)! What could he have done that crossed the line?!
Ahh. I see. The Giants were 0-2 heading into this game and desperately needed a win. They scored 24 unanswered points in the fourth quarter to tie it. With only a few seconds left, the Eagles sent out their rookie kicker Jake Elliott to try a 61 yard FG to win it! And…
Bam. Giants are 0-3.
Oh, and the Bears beat the Steelers in OT in the wildest game of the year so far. I mean, just look at this play from the end of the first half and tell me what happened:
If you don't want to figure it out on your own, here's an explanation of the zaniness. 
And this little "too slow, haha" act by Von Miller was flagged by the refs:
Instead of a fourth down, the Bills got a 1st down and eventually 3 more points, pushing their lead to 10 instead of 7. The Broncos couldn't score again and lost the game.
Oh, and the Vikings bounced back and Case Keenum did his best Sam Bradford impression as the Vikings carved up the Bucs. Here's a highlight reel of Keenum's fantastic day. Lots of gjallerhorn!
And now the HFFL roundup!
The strong get stronger and the weak get weaker in the LOC this week. Scores:
Malicious is still living up to his name in the LOC. It was a crushing defeat of Comeback Kid as Mark cracked the 100 mark yet again. He has the highest total points in the LOC AND the lowest points against through 3 weeks. Joining him at 3-0 is Real United FC. Andrew's squad didn't need much to beat the hapless Limbs this week. For the Limbs, last week Jordy Nelson put up 0 and this week Kelvin Benjamin did the same. The Limbs are getting tired of this disappearing act.
Thrillhouse needed some Monday night points and he got 22 from Dak, which was enough to keep Favre Out Dude winless. Eric H beat up on Nerd Herd thanks to Brady and Dalvin. Harper's Team snuck by Lucky Bears with a 4 point win! And the Champ is still winless after R.U.T.S destroyed him easily this week! Yikes!
Current LOC Standings:
The first win is always the sweetest. In the PL, two teams are tasting it today. Scores:
Congrats to Omahallelujah on their first HFFL win! Dan E overcame Travis Kelce's donut game with a solid all-around effort from the rest of his roster to beat the Beta Blockers! Also getting win #1 – Nana Nancy! Tyler's team dropped a hundo on Hugginkiss to move to 1-2. At the top, DIDDY kept rolling on, cruising past I'll be back by 45 points. The Brady/Dalvin combo struck again for Jim's team, negating the -4 from the Raven's Defense. Don and DITKA were lock in a battle this week that lasted into Monday night and Zeke vs Dak. In the end, Don QuiJulio was victorious in the shootout!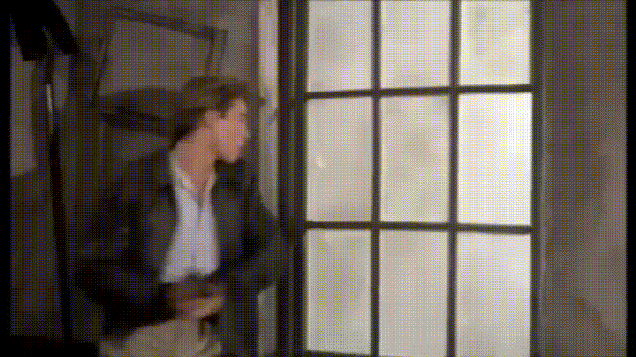 Finally, the Layne Ducks are still undefeated after getting by winless Dominators and the Whitesnakes are still crying in the rain after falling to LA Furballs.
Current PL Standings:
And now the EL, where everything is still very much in flux and the margin for error is razor thin! Scores:
New's of Wayne's Fame is spreading! Wayne remains the only undefeated team in the EL thanks to a 12 point win over HitMan (behind Diggs' monster game). Must be nice to win on a week when your 3 RBs combine for only 13 points! It was a great, great game between Sesquipedantic and Mad Scientist. Matt needed Dez to score 9 points on Monday night for the win, but Dez only managed 7. Elsewhere, Polska beat the Cieras by 12. The Mateys got by Russ and Co, and Mashawn's Back roughed up Blasto with 103 points. And finally, Clint came close, but wasn't able to find his first win against Pesticides. Don't lose hope, Clint!
Current EL Standings:
It's Darren and R.U.T.S! A few 0-2 teams earned their first wins of the year this week, but Darren's squad almost doubled his total points this week with a huge win over The Eh Team (defending champs, no less!). Plus, this award gives me an excuse to re-run this little gem:
Congrats, Darren!
The Survival Picks group finally got rocked this week as a number of people picked the Steelers to beat the Bears. And the Packer Pickers were very scared for 95% of their game, but ultimately got the win in OT!
Speaking of the Packers, they will play the upset-special Bears on Thursday night this week! Don't forget to take an early look at your lineups! Also, there's another London game to worry about this week. The Saints and Dolphins will kick off early on Sunday!
There are still 6 winless teams out there! To you (us), I say "Don't give up!" There are still 10 games left! Plenty of time to turn it around! This is just a rough start! The wins will come, but the waiting is the hardest part.
Until Next Week,
Commish Peter