We all know that the quarterback is usually the most important player on the team. So it was so interesting when, a few years back, the "Wildcat" offense came into vogue in the league. Teams everywhere were snapping the ball to a running back and trying to get some chunk yards. It's fallen out of favor a bit, but some teams gave it a shot this week to mixed results. The Vikings muffed their attempt (which was just one of many stomach churning plays in the game). VIDEO HERE.
Oh Dalvin… Let's move on quick before I start weeping.
The Falcons tried it, splitting Matt Ryan out wide. Whoops!
Thumbs up, he's okay!
And Jay Cutler was Jay Cutler on his team's Wildcat attempt:
But who needs to run the Wildcat when you have DeShaun Watson at QB? The rookie was incredible this week tallying FIVE TDs total!
The Chargers are having a VERY bad year so far. LA doesn't care about them and they're winless. This week, they decided to go for it on a 4th down, but the coordinator didn't get the play into Philip Rivers in time. Delay of game. Punt. Rivers was not pleased.
Maybe my personal favorite highlight of the week came from Bilal Powell. Pressed into service with Matt Forte out, Powell had a big game. Most of the yards came on this play where everyone thought he was down and then he scampered for 60 more yards and a TD. VIDEO HERE.
Odell Beckham and the Giants are now 0-4, but the ugliest sight from their game on Sunday was this play where Odell dislocated his finger and the trainers reset it on the sideline:
And the Patriots are 2-2 after losing to the Panthers at home on this last second FG as time expired. VIDEO HERE. The Bills lead the AFC East and the Patriots and the Jets have the same record. This is truly a strange season so far.
The HFFL tilted a bit this week too with some winless teams getting off the snide and some top level squads falling! Let's assess the damage!
Plenty of drama in the LOC this week as undefeated teams got some scares and winless teams found W's! Scores:
It took until late Monday night, but Real United finally prevailed over Comeback Kid to stay undefeated in 2017! Alex Smith had zero passing TDs, but ran one in for Andrew and handed him the win! That puts him all alone atop the standings because Malicious fell in a huge upset to Nerd Herd. Not only did Mark lose, but he had to watch two of his RBs get carted off in the same game! RUTS overcame the HFFLUBTotW Curse to notch a narrow 3 point win over Harper's Team! It wasn't close as eric's Team blasted the Lucky Bears by 28. And it was win #1 for the Limbs, who scored 112 to take down Thrillhouse. The Limbs had only scored 151 total points prior to this awakening! Look out! And in a battle between two winless squads, it was Jake emerging as victorious! Eric M, winner of the last two LOC championships, is now 0-4 to start the year.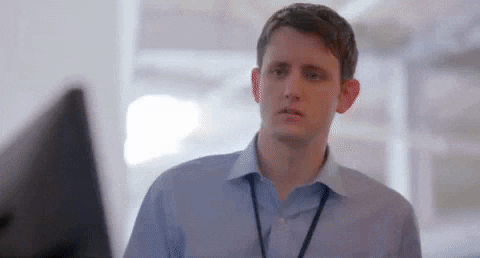 Current LOC Standings:
The NFL had 2 overtime games this week, but in both cases a team was able to get the win and avoid the tie. Not so in the PL this week. Scores:
That's right, Don QuiJulio and Layne Duck fought all the way to a tie at 73 this week (pending any stat corrections). And that means that Layne Ducks are (technically) still undefeated! There was no technicality to the fact that Whitesnake (now re-dubbed Livin' on a PRA-YA!) is still winless. The Beta Blockers were not kind this week, exploding for 135 points! David's 3 starting RBs combined for 78 points, Nate's 2 combined for 8 points. Nate is now the only winless team in the PL.
In a huge game atop the standings, DITKA overwhelmed DIDDY and moved into 2nd place. The Furballs have won 3 in a row after rolling over the Dominators. Amanda Hugginkiss torched Tom's team, who lowered his forecast and renamed his team to "I might be back". And finally, it's two in a row for Omahallelujah as he got a 2 point win over Nana Nancy thanks to Kelce's big Monday night.
Current PL Standings:
Scoring was down in the EL this week … for almost everyone. Scores:
WOAH! What happened to Clint's Nice Team this week?! After starting 0-3 and averaging 68 points per game in the first 3 weeks, Clint threw 133 on Mad Scientist (who would have beaten ANY OTHER TEAM this week) and won his first game. Zeke's 25 and Russell Wilson's 28 set the tone for a monster week. Congrats, Clint!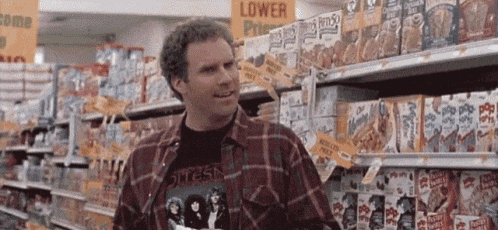 The Mateys have now won 3 in a row after stomping the Cieras easily. They jump to the top of the standings since Wayne's Fame took his first LOSS this week thanks to Marshawn's Back. Will's squad is now part of a 3 way tie at 3-1. HitMan and Polska were locked in a low-scoring wrestling match this week, but HitMan was able to get the win. It was also a win for Russ, who bested Pesticides by 12. And it was a very close match between Blasto and Sesquipedantic, but Blasto managed the 4 point win in the end to get to .500! That makes HALF of the EL 2-2 on the year so far.
Current EL Standings:
Clint! Clint's Nice Team started off 0-3 before coming alive this week. He put up 133 points and proved that he still has some fight in him! His roster has a lot of talent on it and league sources agree that playoffs are not out of the question here! Unless he falls victim to the HFFLTotW curse that is…
It's time for BYE WEEKS!!!! That's right, there's no more sleeping on your roster for a week as some teams are ready for their mid-season vacations! This week it's the Falcons, Broncos, Saints and Redskins who will be off the field! Plan accordingly!
Thursday night is Patriots @ Buccaneers and there will be real drama if the Pats drop another one. No London games to worry about this week though! Huzzah!
The Survival League took some more casualties this week – thanks for nothing, Falcons and Pats. 
That means the group is down to 5 for week 5!
SuperStandings are updated, so check those out if you like!
Otherwise, we bid a fond farewell to Dalvin Cook for this season. Get well soon, kid!
Until Next Week,
Commish Peter