The big news to come out of Sunday's games was Aaron Rodger's broken collarbone, suffered on this clean hit from Anthony Barr:
It certainly has the potential to change the face of the NFC North if not the entire NFC this season. Meanwhile, Adrian Peterson changed teams and wasted no time showing his stuff.
The Chiefs were undefeated heading into Sunday and playing the rather bipolar Steelers. But Pitt showed they can ball with anyone when they want to. And Antonio Brown is pretty good at football.
But you know who else is apparently good at football… sometimes?! Laquan Treadwell! The forgotten Vikings WR actually made some really good plays on Sunday with Diggs out, including this unbelievable catch.
He also made this great block (that drew a questionable flag) AND ran down Clay Mathews on this fumble return!
But I think my favorite highlight from Sunday was from the announcer booth as they teased the halftime show by reading a cue card. Turn your sound on for this one.
On to the HFFL action from week 6!
The imaginary defense is real? Real United. Scores:
How does this keep happening?! Andrew's Real United FC 1848 held Nerd Herd to 65 points while scoring a respectable 88 to move to 6-0. He's holding opponents to 65.5 points per game this year! And now Andrew is 2 games up in the standings after Eric's team took an L from Favre Out Dude this week. Unreal. Early in the year it seemed like Tragically Malicious was built to last, but Mark's squad is in free-fall now after losing his 3rd straight game and only scoring 43 against Thrillhouse.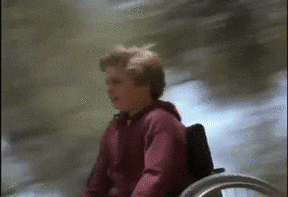 The Lucky Bears? picked up Deshaun Watson a few weeks back and have benefited from his incredible run. This week it was a win over RUTS. Harper's Team had little trouble disposing of the Limbs. And The Comeback Kid and The Eh Team got tangled in a close game with the Kid coming out in front at the end of things! The defending champ is still winless on the year.
Current LOC Standings:
The PL had a little bit of everything this week and someone found a W lying around! Scores:
PRA-YA is right! After a month of mediocrity, Nate's team cracked the combination and dialed up 115 points to beat I might be back! The Cousins/Ingram duo did the heavy lifting for Nate's squad here to get him in the win column and he's finally got a reason to celebrate!
DIDDY and Layne Ducks was the big matchup of the week and DIDDY came out on top, handing Paul his first proper loss and seizing control of the top spot in the standings! Hot on their heels are the Beta Blockers, winners of 3 straight after taking down Don QuiJulio by 30. LA Furballs are also in the top tier mix, beating DITKA this week. Then we had a couple of low-scoring affairs as Omahallelujah beat Hugginkiss by 14 and the Dominators still struggling after losing to Nana Nancy (who played the RIGHT TEAM this week).
Current PL Standings:
The EL is still full of parity and any team could win this thing, but the Mateys are leading the way. Scores:
That's right, the Mateys kept Wayne on the downward trend, handing him his 3rd loss in a row and moving to 5-1 atop the league. That's 5 wins in a row for the Mateys and they're on fire. Next in line is the red hot Blasto, winners of 3 straight now after taking care of Russ. The cloud to Chris' silver lining is that his MVP Fournette tweaked his ankle this week.
Elsewhere, Polska moved up to 4-2 after beating Marshawn's Back in an entertaining matchup. The Cieras slide continues into it's 5th week as they got beat by Mad Scientist. Sesquipedantic was able to get by Clint's team in a low scoring contest. And in a nail-biter, HitMan came away with a 4 point win over Pesticides as TY Hilton couldn't do enough to steal a victory for Jon on Monday night.
Current EL Standings:
Nate won a game!!!! It took 6 weeks, but Livin' on a PRA-YA is alive! And not only that, but Yahoo's projection tool believes that he'll win… another game before the year is out!!!!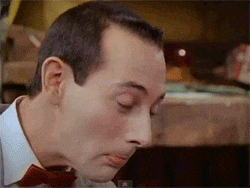 I say he wins more than 1 the rest of the way based. If this week is an indicator, there's a lot of fight left in this team! Congrats, Nate!
It's a light bye week this time around, with only the Lions and Texans off. But that does mean no Watson TDs…
Thursday night is Chiefs and Raiders, so fire up your lineups for that one!
A quick word on the state of the Survival Game: it's down to 2 participants! Week 5 took out the Steelers picks, week 6 took out the Falcons picks. Only Paul R and Sarah-Ashley remain to duke it out in week 7! Impressive!
As Aaron Rodgers and the Packers look ahead to some uncertainty and trepidation, hug your quarterbacks tight. We're going to get through this. And remember the Vikings are down their starting QB AND RB and are getting it done. It's all about having the right backup plans in place. So work the wires and make sure your rosters are built for the long haul. The regular season is almost halfway gone already!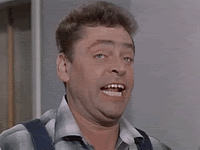 Until Next Week,
Commish Peter