The hometown Vikings were on a bye this week, meaning many of us were not as interested in turning on the games on Sunday. HOWEVER, Sunday turned into a royal rumble!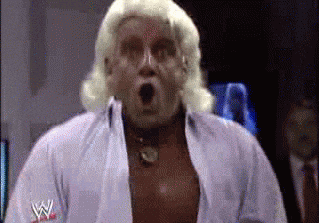 In the Bengals/Jags game, AJ Green snapped after getting shoved after the play.
Both players were ejected following the scrum. In the TB/NO, Jameis Winston talked trash and then Mike Evans rocketed in to get the fireworks going.
Surprisingly, Evans DIDN'T get ejected! And THEN, the Cardinals/Niners game got chippy and flags and hats flew everywhere!
There wasn't a fight in the Rams/Giants game, mostly because the Giants don't seem to care anymore about football. They gave up a TD on a 3rd and 33.
The Rams, THE RAMS, are now 6-2. And Ben McAdoo's seat is on fire. 
The Cowboys won over the Chiefs, but KC drew up this "Hail Mary" to end the half and it was straight-up schoolyard stuff. All the defenders on the goal line waiting for the rainbow pass were caught off guard and gave up a TD.
But my favorite highlight of the weekend had to be this one. The Raiders fumbled and O-Lineman Marshall Newhouse scooped it up and headed for the endzone! He didn't get there…
REVERSE ANGLE!
Thank you, Marshall. Thank you. For a moment you let us forget about season-ending injuries (RIP Watson) and under-performing starters (too many to count). Let's get to the HFFL, where the Bye-Pocalypse definitely played a role.
In the LOC, scores were generally down with no team cracking 100. And a big matchup of top teams led to a shakeup in the standings. Scores:
eric's team spent the week in the #1 slot, but Malicious came in and feasted on them. When AJ Green was ejected with zero points, Eric had to know he was in trouble. And Mark didn't get a big week from Amari, but TY actually showed up (29 points). Eric's stumble opened the door for Real United and they eked out a win over Harper's team to ascend back to #1. That makes next week's game between Eric and Andrew a BIG ONE.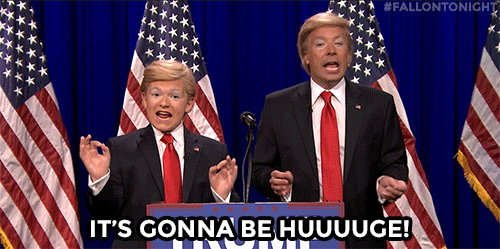 Thrillhouse is back in business, beating The Eh Team by a single point this week! And Nerd Herd also won by a single point over Favre Out Dude! It was close for awhile between the Limbs and RUTS and then the Limbs faltered (as they so often do) as all their Bucs crashed (Winston, Martin and Brate combined for 2 points!) and Julio dropped an easy TD. That's the Limbs for ya! And then there was Comeback Kids win over Lucky Bears? The Bears were still mourning the loss of rookie QB Watson for the year when Caleb rolled in and added literal insult to literal injury.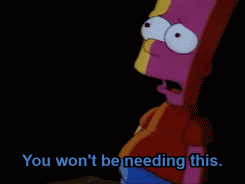 Current LOC Standings:
PL scores were mostly down this week too, but a couple of teams seemed unaffected by the heavy bye week! Scores:
The Dominators scored the fewest points in the PL this week and they ran up against the highest scoring team. Not the best scheduling. Dan's squad somehow rang up 111 points on a light week. And it should have been more as GB RB Aaron Jones managed just 12 yards and Abdullah lost a fumble on MNF! Dan's up to 4 straight wins. "I might be back" oscillated back to success this week with a strong win over DITKA in spite of AJ Green's forgettable week. I just can't figure out Tom's team this year, but he's in the 6 spot right now. It's now 4 straight for Mr Fox as he took down Beta Blockers by 6, solidifying his position as the top team. Hugginkiss got a much-needed win in beating Don QuiJulio. The Twonders fell against (f.k.a) DIDDY by a 9 point margin in a defensive struggle. And The Layne Ducks were able to squeeze by Nana Nancy by 2 when Stafford scored 22 on MNF.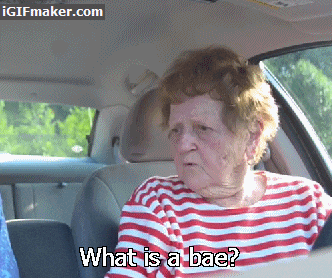 Current PL Standings:
In the EL, we went to the upside down. Scores:
Last week, the Mateys were in the #1 spot and feeling strong and ready to take on Pesticides this week. And then… I'm not quite sure what happened. Cory's squad scored 36 total points. His highest scoring player was Rob Kelley – on the bench. Oh, and Pesticides picked this week to run up 105 and thrash the top team. Statement win. The other top team from last week, Polska, also took an L this week. He took a 10 point loss to Mad Scientist. Upside down indeed.
And thus, the door to the top spots were opened to Blasto and Marshawn's. Neither teams squandered the opportunity. Blasto shot down Wayne's Fame with little trouble. Marshawn's Back had a fight from Russ, but prevailed in the end by a 4 point margin. Elsewhere, Clint's team got a win over the Cieras to create some separation at the bottom of the standings. And HitMan took a hit when Sesquipedantic rolled up 90 against him.
Current EL Standings:
I could have gone a few directions this week, but Dan's big point total and win on a tough bye week took the award! Dan is steadily climbing the standings in the PL, winning 4 in a row and 6 of his last 7 games after starting 0-2. And it's becoming clear that the week 13, regular season closing game between him and Mr. Fox could have HUGE playoff seeding implications! Congrats, Dan!
The bye weeks relax a BIT next week, with only 4 teams out of play. The Ravens, Chiefs, Raiders and Eagles will sit.
Thursday night is Seattle at Arizona! Not bad.
The trade deadline is THIS SATURDAY! Only a few more days to give it your best shot to make a deal! Otherwise, it's waivers and free agents only from there on out.
Quick check-in on the survival pool – both Paul and Sarah-Ashley are still alive! The game keeps getting tougher as more and more teams are picked, so these two must be really sweating their picks now.
And that's it! There are only FOUR GAMES LEFT in the regular season! Good luck to all!
Until Next Week,
Commish Peter