After a long Christmas weekend (and a Boxing Day off for the league offices), it's finally time to put a wrap on our season! But first, the NFL had a few highlights in a playoff-implication extravaganza.
You guys, DeAndre Hopkins made the catch of the year.
When Watson comes back next year, look out for the Texans.
The Browns, on the other hand, will probably still be bad next year:
The catch rules comes back yet again this weekend, as this Kelvin Benjamin grab was ruled NO TD.
And finally, the play that is being canonized as "the butt-ception"! I just … I don't know.
But enough preliminaries, who hoists the HFFL trophies this year?! How about two vets and a rookie!?
The HFFL Super Bowl pitted Mark against Bob in a great game, while the Toilet Bowl was also a great contest between Darren and Hyatt! Scores:
After Bob's furious comeback attempt fell short, Mark emerged victorious to claim the LOC crown! And up and down season for Malicious ended with a title. Bob's storybook season ends with a 2nd place finish and both teams will return to the LOC next year! Meanwhile, the loser of the 3rd place game would be kicked out – so Andrew and Ron were playing for more than pride. In the end, Andrew salvaged a tough playoff loss last week to win a ticket back to the LOC. Ron, on the other hand, falls out, too riddled by injuries this year to withstand the grind.
It was the same story for the contest between Hyatt and Darren – loser goes down. In a nail-biter of a game, Hyatt managed a 3 point win to keep his LOC cred intact! Darren rides off into the sunset with an 8th place finish.
And the rest of the teams settled into their own positions. And thus, the LOC was shuttered for 2017.
Final LOC Standings:
The PL Super Bowl was a contest between two rookies, Caleb and Dan. The Toilet Bowl was to be the final test of Greg's resilience against Tyler's resurgence! Scores:
The battle of the rookies ended with Caleb vanquishing Dan handily behind CJ Anderson's 20 points! Without Antonio Brown, Dan's squad suddenly became beatable at the absolute worst time. Still, both of these teams have earned tickets to the big league for next year! In the 3rd place game, tensions were high all weekend as Luke and Tom dueled to the death. Then, on Monday night, Luke put Alshon Jeffrey on the field while Tom countered with Philly kicker Jake Elliott. Elliott scored 8 and Jeffery scored… ZERO. Game, set, match. Tom is BACK in the LOC.
The PL Toilet Bowl was DITKA vs. Nana. Greg's incredible comeback streak finally ended as Tyler "rammed" with his Goff/Gurley combo pack. Those two players ran up 64 points by themselves. Tyler ascends to the LOC once again!
And here are your final PL Standings:
The EL Super Bowl was the 3rd meeting this season between Cory and Nick with Nick winning the 2 regular season contests! And the Toilet Bowl featured Russ against Will in a winner-take-all throwdown! Scores:
It's difficult to beat a team 3 times in a single year, but Nick believed he could accomplish the impossible because he had Todd Gurley! It was going to take a lot for Cory to get the title. And then Cory made the decision to bench Tom Brady in favor of Blake Bortles, effectively turning off his targeting computer at the critical moment!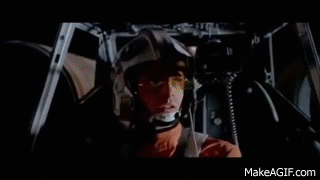 Gurley scored 38 for Nick. Cory stayed on target.
And Bortles rang up 25 (more than Brady's 15) and Gordon added 18. The rest of the squad performed well too and Cory rang up 122 and won the title!
Meanwhile, Blasto had little trouble dispatching Pesticides to win his own piece of the LOC for next season after a great 2017 campaign!
In the EL Toilet Bowl, Will bested Russ in a walkover and claimed the final ticket to the big league for 2018!
Final EL Standings:
Gentlemen, our champions: Mark, Caleb and Cory!
Thanks for another fantastic HFFL season, everyone! Cumulative stats will be running in the next week or so, so you'll be able to take stock of your career numbers via the links above soon!
Stay tuned for details on an awards ceremony sometime in January or February as part of a Hiawatha Church men's event!
And that, as they say, is that.
Until Next Year,
Commish Peter