It's the HFFL Universal Blast! Back for another year! Here you'll find all the biggest news and highlights from the weekend in the HFFL, some awards and some important league notes! Plus SuperStandings! Read on, gentlemen!
---
Welcome to week 1, where you think you know everything and it turns out that "on paper" isn't the same as "in reality"! But one thing's for sure, we're all glad that football is back! So let's all celebrate like Jordan Reed stretches:
The hometown Vikings got off to a good start with new QB Kirk Cousins, beating up on Jimmy G and the Niners. I think Kirk is going to like throwing to these targets.
https://streamable.com/s/470ya/ejpbfj
The Seahawks took an L on opening weekend to former Vikings QB Case Keenum and the Broncos, but RB Chris Carson had one of the best plays of week 1:
The Cowboys look to be in for a long season of pain, but maybe that will make Coach Garrett… happy? Here he is applauding a missed FG by his new kicker after they cut Dan Bailey.
And the mighty Saints opened their season with a crushing loss to division rival Tampa Bay, who was playing with Ryan Fitzpatrick at QB! That meant that many Survival Pick participants are already out of the game.
Yes, that's right. 8 out of 11 survival players are DONE in week 1!
What about the Browns/Steelers game?! The Steelers were with LeVeon Bell in week 1, so they turned to James Conner. A man who looks like this: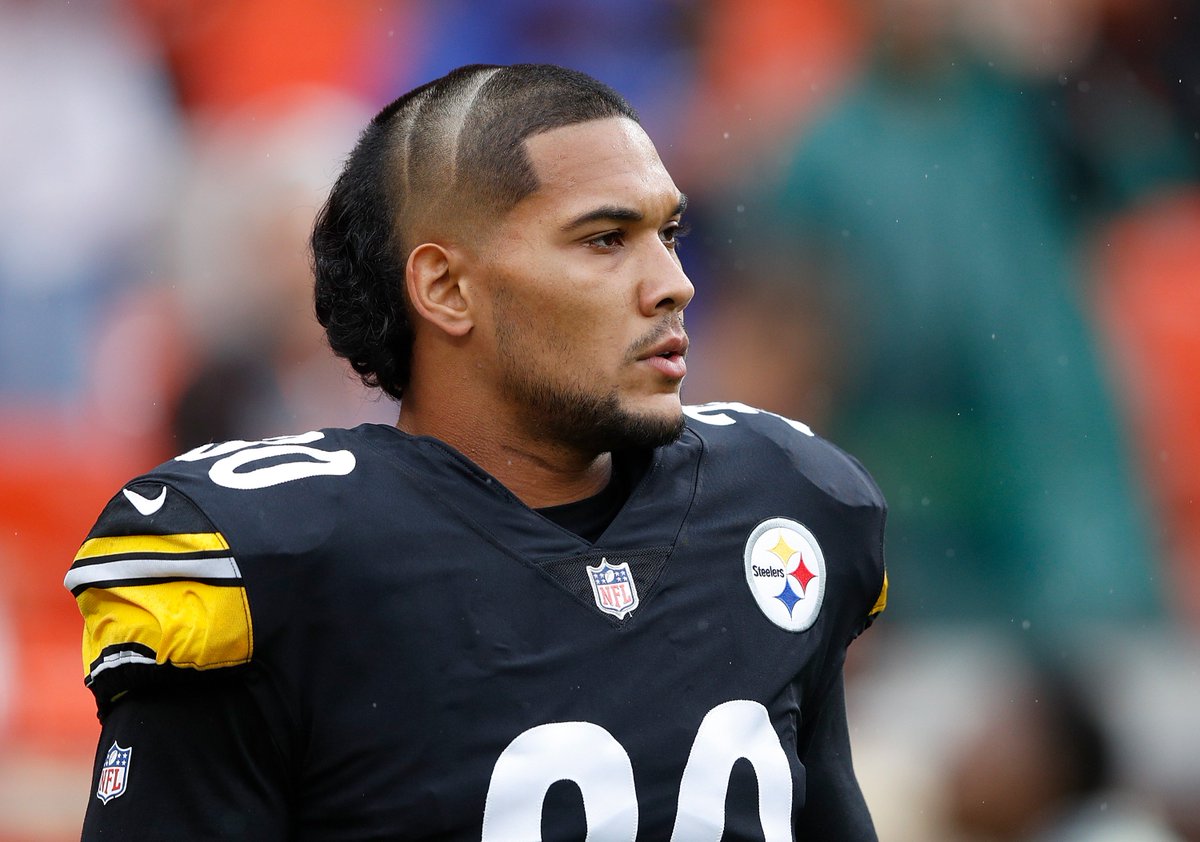 In the end, the game went into overtime tied at 21. Then it all came down to this – a long FG for the Browns to win their first game in … pretty much forever.
The Result: https://streamable.com/yszoy
Yep, blocked. The game ended in a tie.
Cleveland fans be like:
The Cleveland Beer Fridges will stay locked for another week. But hey, look on the bright side!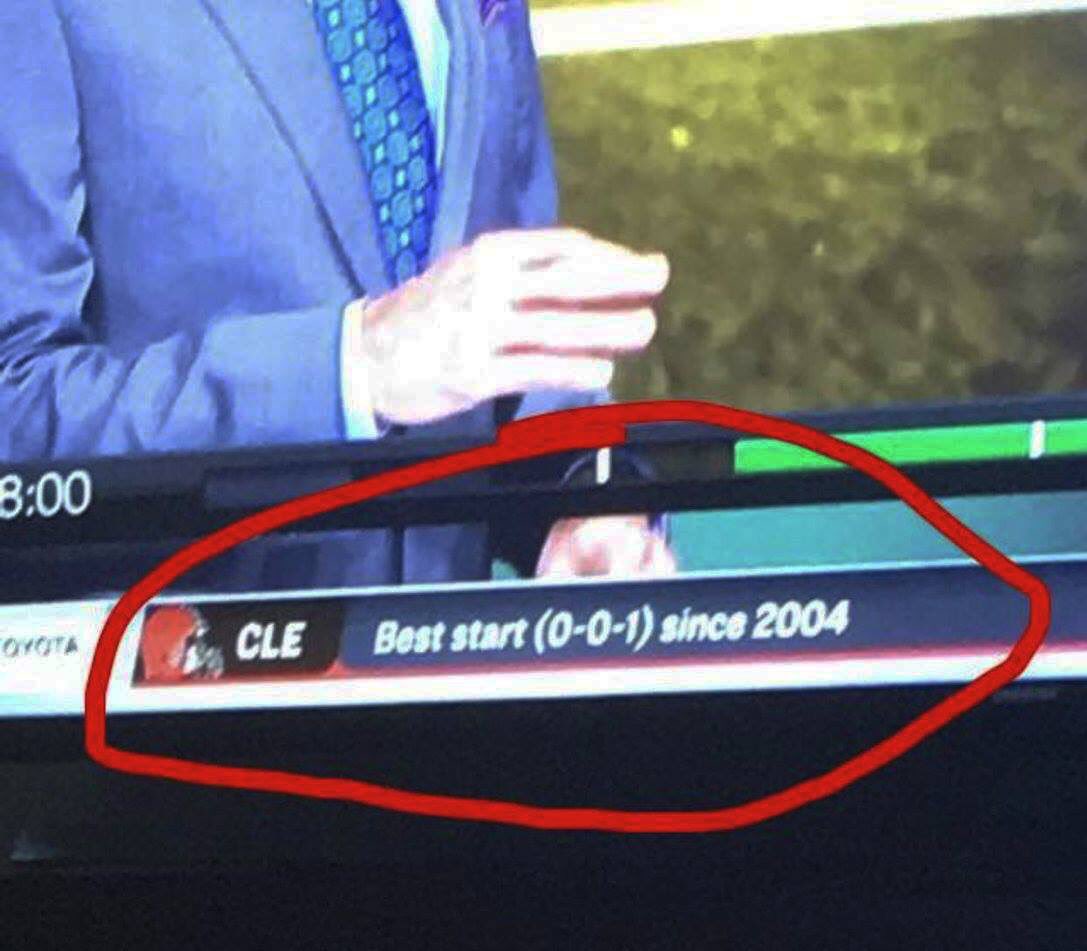 And now let's take a quick, whirlwind tour through the HFFL! Whose team is looking stacked and who is going to be scouring the waiver wire this week for reinforcements?!
We begin in the League of Champions (LOC), where last year's successful teams battle for dominance. Scores:
HEADLINE: Fractional point work their magic in week 1
Just ask Andrew's team about the merits of fractional points. Without them, he's be feeling like the Browns. Thanks to the Rams defense late on Monday night, Real United FC managed to eek out a win against Trubisky Fanboys by .12 points! He was the only LOC team to win WITHOUT scoring 100+ points!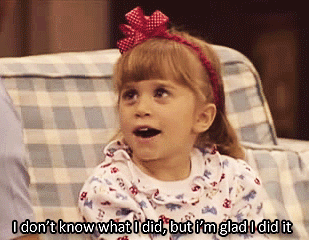 Current LOC Standings:
The Premier League (PL) is a healthy mix of veterans and rookies where anything is possible. Scores:
HEADLINE: Rookie busts out in his week 1
This is Kevin's first year in the league, but he rocketed out of the gate to put the rest of the PL on notice! With 138.36 points, Ground Game Keeper spoiled the 110.96 points of Wide Left and shot to the top of the standings. Having Kamara, Rivers and Conner was a perfect combination. Impressive first game for the rook!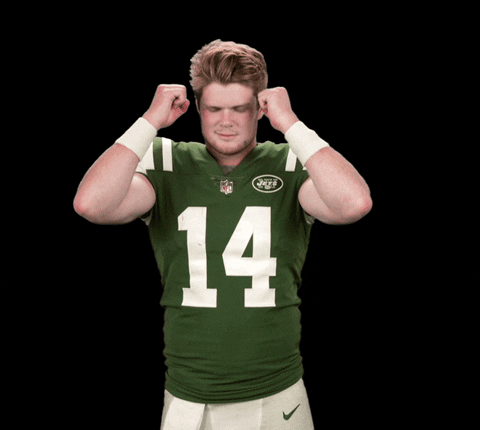 Current PL Standings:
The EL is chock full of potential with a number of rookies aiming to make names for themselves. It all starts with Week 1! Scores:
HEADLINE: Gurly saves the day for Jake's squad
Trailing going into Monday night, Jake turned to his top draft pick Todd Gurley. In the late game, Gurley picked up where he left off in 2017, thunder for 147 total yards and a TD. That was enough to overcome a strong performance by Kamara Shy and win the day. Zach was given a somewhat sour welcome to the league, scoring the 3rd most points in the PL and still losing. Matchups, matchups, matchups.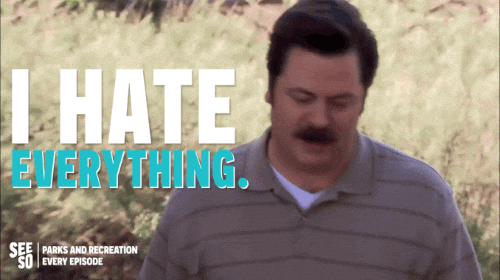 Current EL Standings:
Every week the HFFL league office awards a team that distinguished itself in some way. It could be positive or negative or however the committee decides that week. You should also know that there may or may not be a curse associated with the award as teams often find themselves losing in the week following their award. So let's kick it off with…
Grounds Game Keeper! Kevin is an HFFL rookie this year and he stormed into the league with a 138.36 point explosion. Rivers, Kamara and Connor led the way as he spoiled a good effort from Wide Left.
So with week 1 in the books, it's time to start the waiver wire process! Did your team let you down in a big way? Did one of your studs tweak a hammy? The waiver wire is your best friend this week! Find a player to target and throw some imaginary dollars at him! This is when the real fantasy managers show themselves!
The HFFL is a huge, 36 team behemoth that exists as 3 separate leagues. In order to get  the big picture, we've devised the SuperStandings. It's a combined ranking board of all 36 teams. You can see where your squad stands in the HFFL universe! Click here to take a look at the first SuperStandings of 2018.  It's usually updated by Wednesday and it's always linked in the top menu above.
And that's all folks! Great job in week 1! Now go out and mash those waiver wires!
Until Next Week,
Commish Peter