As the games of week two unfolded, some learnings from week one were debunked a little bit. And others were clearly confirmed. Case in point: Patrick Mahomes is good at throwing TDs. Here he is throwing his 6th (yeah SIXTH) TD of the game:
https://streamable.com/s/s7tt7/yuirej
The Jags also confirmed that they are pretty good, beating the Patriots in a re-match of last year's AFC championship game. And check out Keelan Cole's grab:
The Titans got their first win, in part thanks to a FAKE PUNT that went for a huge TD:
The Dolphins got their first win too, even with this insane fumble:
And then let's fondly remember the HUGE 4th quarter comeback that the Vikings executed against the Packers. You had the Diggs TD. You had the incredible pass/catch from Cousins to the Theilen.  Of course, the controversy of these new roughing the passer rules showed up, because it's Rodgers.
And then an equal call on the Packers for roughing Cousins later. Comparison:
I'm sorry to say that the end of this game has been removed from my memory, so I can't tell you what happened. But it had to have been crazy, because I just read this on ESPN: "Sources: Vikings Release Daniel Carlson following 0-for-3 day".
Wait! I found actual footage of a Vikings fan during overtime! Maybe we can piece together what happened!
We need a pallet cleanser. Here's the GOAT himself – Ryan Fitzpatrick, wearing clothes he stole from Desean Jackson.
Onward!
In the LOC, week 1 patterns held true as there are now only TWO teams sitting at 1-1! Scores:
Headline: Owning 3 of the top 5 running backs guarantees nothing.
Fantastic Mr. Fox owns David Johnson, Kareem Hunt AND Le'Veon Bell thanks to some AI at the auction draft. On paper, that looks pretty impressive. But because Bell continues to hold out, it's not as great as it sounds. This week, he took loss #2 on the year as Real United mercilessly ran up the score, clobbering him with 131.6. That hurts.
Headline: Chicago defense helps Trubisky win on Monday night, but not the Trubisky Fanboys.
Yes, the Fanboys needed a lot of points from the Bears defense to beat Guy and came up just short. Still, that D is looking scary good with Mack in the mix.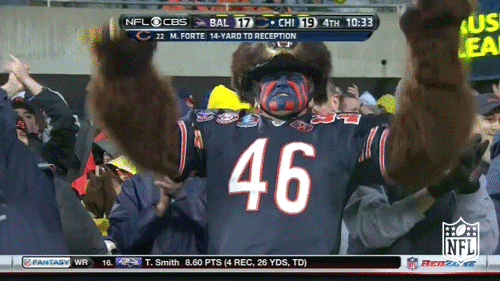 Current LOC Standings:
In the Premier League, the secret to winning games has become painfully obvious. Scores:
Headline: Scoring lots of points is the key to fantasy football success!
We had some low scoring, defensive battles in the PL this week, sure. But take a look at some of these point totals! 145.76 for Wide Left (first win of the year)! 154.24 for Snappy McGee (first win)! 111.98 for Kick Butt (first win)! Someone told these guys after week 1 that points are important! Congrats on the first wins, boys!
Headline: HFFLUBTotW Curse is back!
Ah yes, it seems that the curse has returned. Grounds Game Keeper fell this week after winning the "prestigious" award last week. Leading on Monday night, it didn't take long for Trey Burton to score a TD and unleash the curse. For Greg K, it feels good to be on the other end of this thing!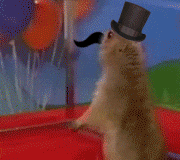 Current PL Standings:
A friendly rivalry is rekindled and a potential juggernaut keeps rolling in the EL this week. Scores:
Headline: The Cieras take round 1 from Kirk's cousin in a nailbiter!
Chris W and Aaron W have a longstanding rivalry that was back on the menu this week. The two teams were very evenly matched and Aaron deployed TE Will Dissly on Monday night in an attempt to steal the win. While Dissly scored a TD late, it wasn't enough to surpass CW's squad. The two teams will meet again in week 13!
Headline: Pyramids and Prophets
The rest of the EL is on notice: Jake and Joe are good. Very good. Could it be that having new baby girls at home helps construct winning lineups??! Hmm. Whatever the case may be, these two just keep putting up big numbers and sit atop the league this week.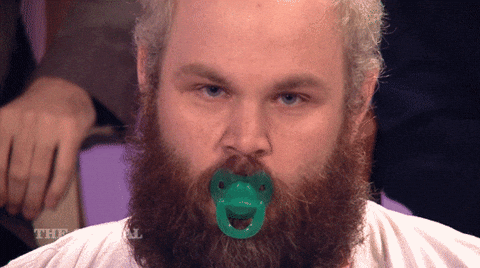 Current EL Standings:
If you started Patrick Mahomes, you probably had a good week. If you started Mahomes and a few other big hitters too, you are probably Wayne "The Duke" Thompson.
It wasn't enough to start Mahomes, he had to throw in Melvin Gordon (24.6 pts), Matt Breida (21.9) and JuJu (18.1). I mean, the lowest scoring players in his lineup were Odell Beckham Jr and the Jax D! He beat Eric by 105.7 points! That's insane. Congrats, Wayne!
No bye weeks to speak of yet, but keep your eyes on the Thursday night games as they come! Last week, the Bengals put up major points, making Thursday night a nice time to get a lead for Sunday. This week, it's Jets at Browns! Oh… well… still pay attention? I guess?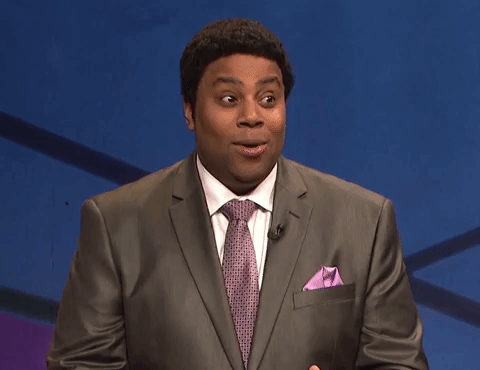 The thing you definitely need to watch for are player injuries. There are plenty of players taking some early weeks off to get ready for later runs for the playoffs! Don't sleep on these updates or you'll get caught on Sunday without a backup plan!
Oh, and also, the Browns traded Flash Gordon. To Tom Brady and the Pats. One loss and they're already in panic mode in Boston!
Superstandings will be updated later today, so look for that.
Otherwise, we're on to week 3!
Well… some of us are…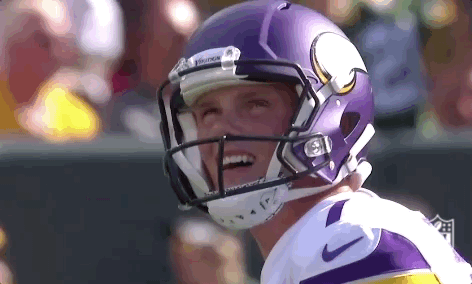 Too soon?
Until Next Week,
Commish Peter