Are we seriously already a quarter of the way through the 2018 regular season!?
Yikes. That means that struggling teams really need to find a way to start winning or risk the season slipping away from them in a hurry.
The Browns went to OT for the second time this season, this time it was not a tie but loss to the Raiders. Still it's a W in my book thanks to this TD celebration:
Marshawn played well against Cleveland, including on this run where he was called down before hitting the ground.
I mean, that was almost as bad as this call from Thursday night when they called Thielen down when he hadn't been touched.
https://www.clippituser.tv/c/bnxqke
The Saints ran wild on the Giants in the second half and I'm beginning to think Kamara might be good at football. Here he is icing the game and running into the tunnel:
The Cardinals started rookie Josh Rosen this week and he is still figuring this NFL thing out. The Seahawks aren't going to help you up, kid. Sorry.
Finally, Green Bay shutout the mighty Buffalo Bills on Sunday. Still, the talk of the web was when GB brought out this flag for the national anthem. Did…. did Wisconsin just redesign the American flag on their own?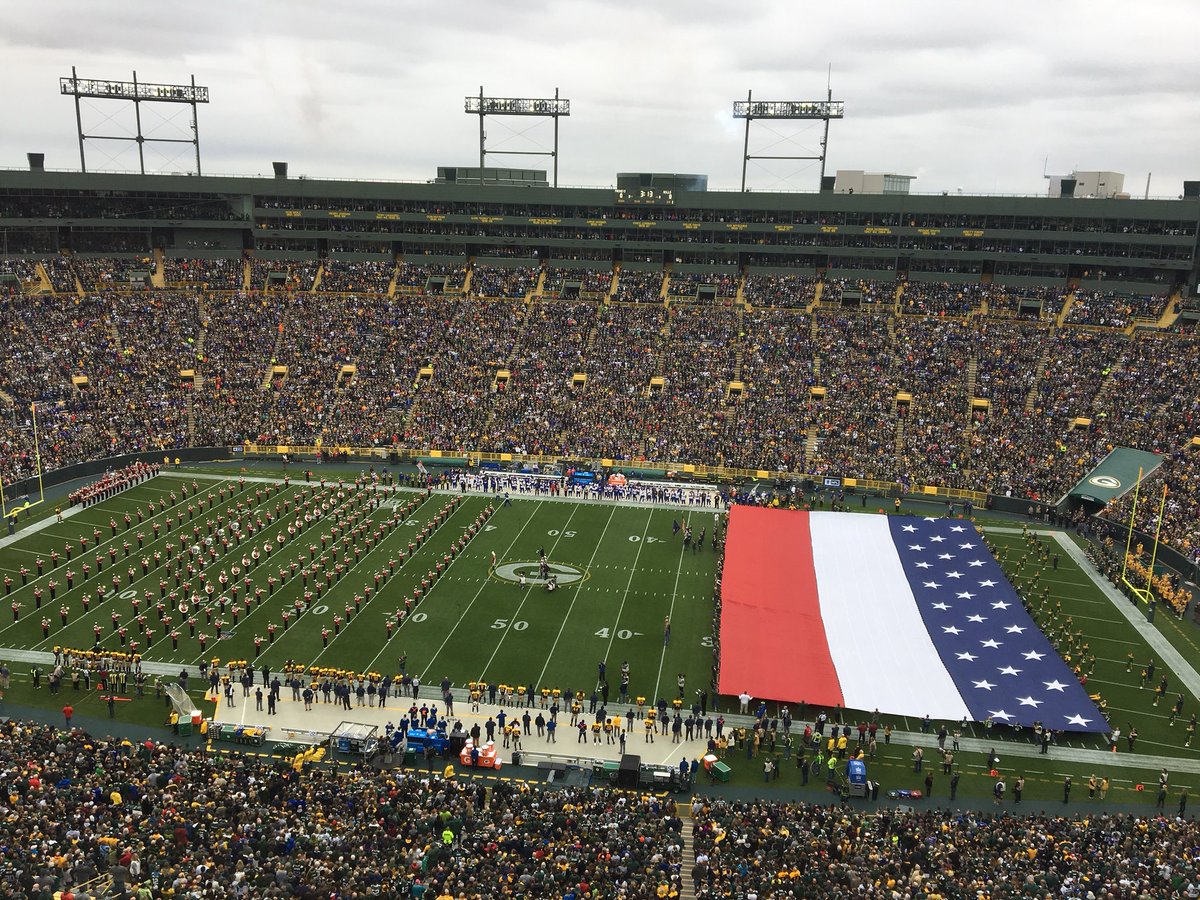 As for the HFFL, things are getting serious and we're living in a bull market for points! Let's dive in!
Two undefeated teams fell this week and FOUR winless teams got in the good column! Scores:
HEADLINE: Winless No More!
Congrats to Will, Luke, Ron and Bob! These four teams finally hung a W on the board after 3 weeks of futility. And what's more, they all scored big points to get there. Luke and Will even took down undefeated squads to do it!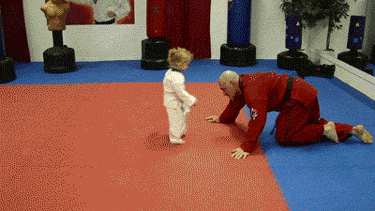 HEADLINE: Top Shelf for Two
On the other end of the standings, Dan and Andrew had little trouble staying undefeated. Who oh why do we have to wait until week 7 to see these two tangle?! After 4 games they have clearly staked their claims as the best in the LOC. How long can they last?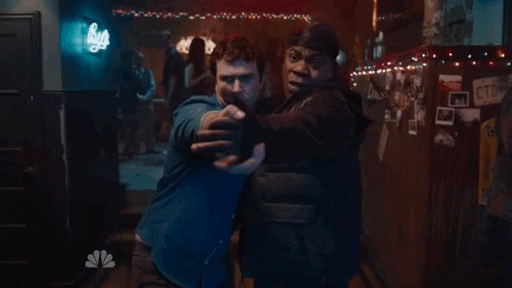 Current LOC Standings:
The PL is topsy turvy and you're never sure what's going to happen next! Scores:
HEADLINE: One is the Happiest Number
Eric's perfect season continued and he's now all alone atop the standings for the first time. David Johnson finally lived up to his draft number and Deshaun Watson finally recaptured that 2017 magic. Next week brings a big matchup with 2nd place Snappy McGee!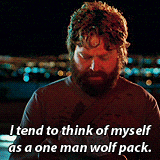 HEADLINE: Close Games Rule
The PL featured two nailbiters this week. DIDDY managed to sneak by Kick Butt by less than 3 points and Snappy McGee overcame the HFFLUBTotW curse to beat DITKA by less than 2! Excited times in the PL!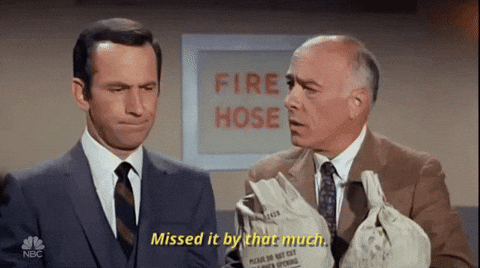 Current PL Standings:
Emerging from the rubble, only one team standings undefeated after a wild week in the EL. Scores:
HEADLINE: The Not-So-Minor Prophets After All
In a week when 3 undefeated teams took their first falls, The Minor Prophets held serve and overcame a huge game from Liams Dream Team. Joe's lineup was stacked as usual this week, even with John Brown's 17.9pts on the bench! We've seen it before where a new baby in the house, somehow, actually helps fantasy football production. Joe is living it this year.
HEADLINE: Packers-Themed Teams Can't Win
In the PL, PeterLovesThePackers is winless. In the EL, it's Mr. Rodger's Hood that's winless. Perhaps all these teams need is a simple name change to turn their seasons around! Might I suggest Mossy Endzone? Or perhaps Thielen The Love? Or Diggs a Pony? All I'm saying is that Kirk's Cousin has a W…..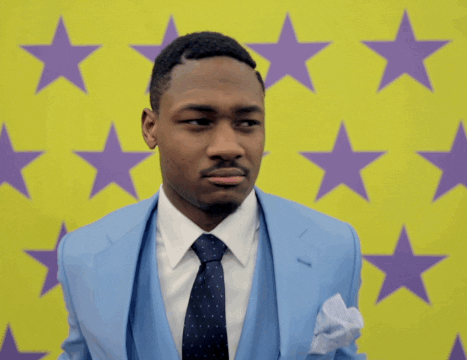 Current EL Standings:
I get the feeling that Will won't be the only Trubisky fanboy out there this week. Even though Mitchell wasn't on his roster, the mojo rubbed off for sure. Facing a 3-0 team, Will's 0-3 squad summoned the power of Trubisky and exploded for 163.3 points!!! He even got a donut from his Flex spot when Cobb was a late scratch. Scary stuff from the Fanboys this week. The LOC is on notice.
Thursday night football can't possibly be as entertaining as last week's game, can it? Probably not. It's Colts at Patriots this week.
On byes this week are the Bears and the Bucs. So Mitchell can savor his breakout game for a bit here.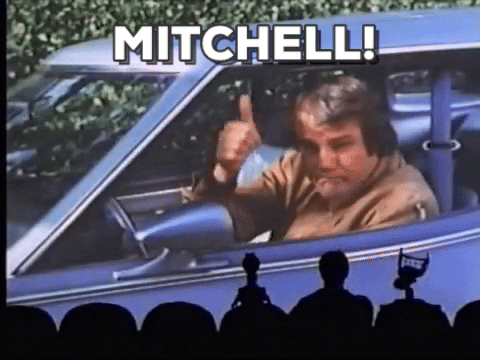 The waiver wires are starved for decent RBs and TEs! Maybe it's time to fire up the trade wires! We actually did see a trade executed last week in the EL when Joe sent Larry Fitz to Caleb for Jared Cook. I think we all know who won that trade in the short term. Anyway, give it a try, fellas!
Until Next Week,
Commish Peter