So many photo finishes this week!
The defending champions are slumping. The Eagles have now lost 4 games this season after only losing 3 all of last year. It was the Panthers coming from behind to defeat Wentz and company this week. They certainly weren't intimidated by the champs.
The Saints and Ravens game was certainly entertaining to the very end. The Ravens scored a TD with under a minute to go. The game would be tied once Justin Tucker made the PAT and would likely go to OT. Tucker has NEVER missed a PAT in his career and the announcers were sure to point that out. And then…
Those eyes….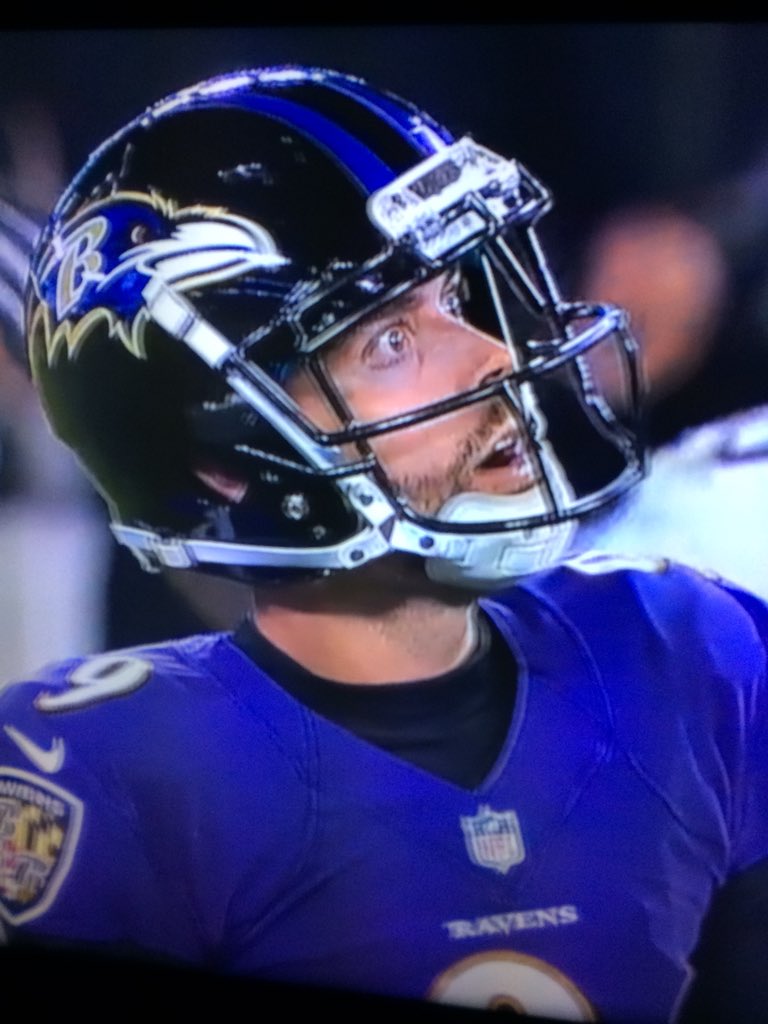 The Bears have been looking good and this week had to play the Patriots. A good test for this young team. And they had a chance at the end with a Trubisky Hail Mary! Here it is:
Ooh, so close! Sorry, Bears.
In London, the Titans scored late too, putting them 1 point away from a tie with the Chargers and a shot in OT. But rather than kick the PAT, they decided to go for 2 and a WIN! And????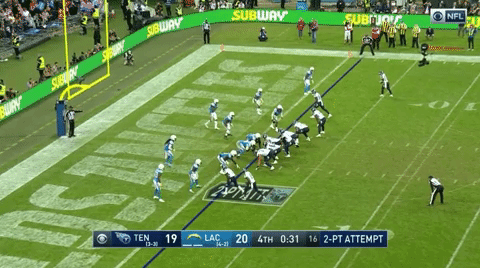 Ooh, so close. Sorry, Titans.
And Jacksonville is officially The Bad Place after losing to Houston this week in a game where Bortles actually got benched. And Hopkins made Jaylen Ramsey look silly.
And the Vikings won their 3rd straight game as Adam Thielen's incredible season continued.
But enough of that. In the HFFL, undefeated teams go nervous this week. Really nervous.
There was a huge matchup in the LOC this week atop the standings! Who prevailed? Scores:
HEADLINE: Every Which Way But Lose
Real United and Guy Grenouille battled late into Monday night and it looked like perhaps Dan would finally take a loss on the year. But alas! The Giants were down and kept throwing the ball around, including 167 yards to Sterling Shepard, which pushed Dan to victory #7.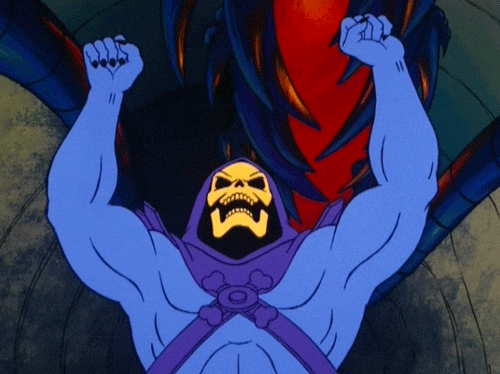 HEADLINE: Time Keeps on Slippin'
After beginning the year 3-0, things have taken a tragic turn for Harper's Team. This week's loss to Unstoppable makes it four losses in a row. Look no further than the RB market for a reason for this decline. Although, there is hope! Hyatt owns Carlos Hyde, who was traded to Jax this past week in an effort to turn their own season around. Any spark of hope is welcome!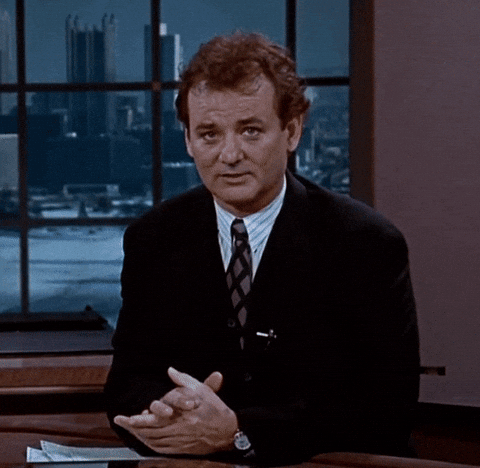 Current LOC Standings:
And what of the PL? The standings are a mess and it's anyone's league! Scores:
HEADLINE: Losing Mr. Marbles
It happens, okay? Sometimes an owner falls asleep at the wheel for a week. Or two. In the case of Mr. Marbles, no one is sure how many weeks it's been. What we do know is that he's now lost 6 straight despite owning Julio, Mixon, and Gronk. When he wakes up, look out! There's still life left in his season! But this week, he was more than doubled up by Kick butt! Hiya!! Ouch.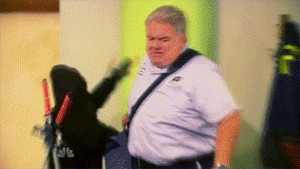 HEADLINE: A Close Shave!
Groundskeeper Game beat Layne Ducks this week by 0.58 points when Austin Hooper did just enough on Monday night. The league office believes this is the closest result of the year so far! Fractional scoring is doing some heavy lifting this year!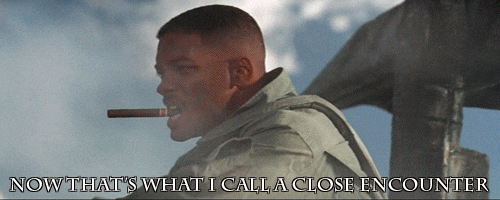 Current PL Standings:
In the EL, the mighty have fallen! Scores:
HEADLINE: The Mighty Have Fallen!
It's true! The Minor Prophets took a loss for the first time this year. It was Pyramid of Greatness that finally vanquished the top dog, leveraging Todd Gurley to compensate for the donut from Gronk. On the Prophets side, the late-stage Melvin Gordon scratch changed the complexion of his game. And the EL is officially wide open!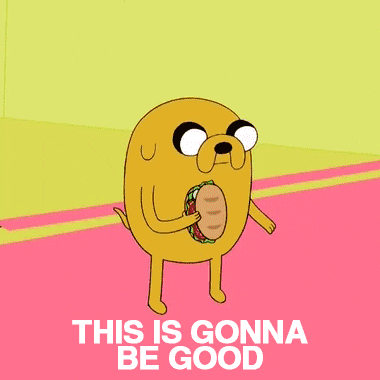 HEADLINE: Call it a Comeback
Starting 0-2 doesn't have to torpedo your season, just ask Caleb. After an 0-2 start, he has now rattled off 5 straight wins to put himself firmly in the playoff picture. Maybe he could provide some insights for Mr. Rodgers and Liams Dream?!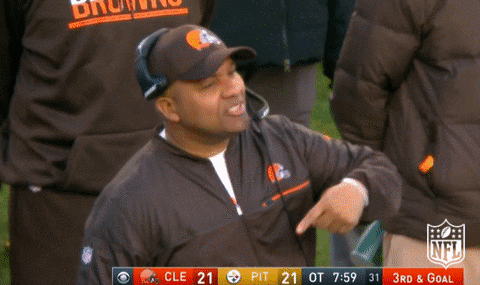 Current EL Standings:
For defeating the previously undefeated Minor Prophets, Jake's Pyramid of Greatness is your team of the week! With the Gurley and the Rams Defense, Jake didn't care that Gronk was a late scratch. It's a statement win in the EL for sure!
This week finds 4 teams on byes with the Falcons, Cowboys, Chargers and Titans all off. But it's next week that's been looming large ever since the draft! Next week we'll find SIX teams on byes! Good luck with that one.
Thursday night this week is Dolphins/Texans. So be aware of that I suppose?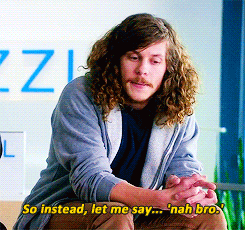 *cough*KenyonDrake*cough*
We are now officially halfway through the regular season! There are only 6 games left to stake your claim to a playoff spot! Don't drop the hope, gentlemen!
Until Next Week,
Commish Peter