Special teams doesn't get much press in the NFL unless they really screw something up. This week though, there were some pretty cool special teams plays. Let's start with Rams punter Johnny Hecker, who orchestrated a sweet fake punt that had even the announcers stumbling!
Then how about this onside kick attempt by the Dolphins (who seemed like they wanted to win a game, strangely!) that was caught by Micah Hyde and returned for a TD to ice the game!
Some of the best camera work of the year here as Cordarrelle Patterson was up to his old tricks again for the Bears (one of the few bright spots for the Bears this week!):
Jacksonville's Josh Lambo didn't have a highlight to speak of and the crowd was so quiet that a fan's urgent question rang out over the mic. This is worth a click.
The position players had some juice too this week of course. Adam Thielen made this incredible catch that also ended his day with a hammy injury.
Diggs had a good catch too, of course. But Eric Ebron had which might be the catch of the year so far with this one handed TD:
And all this almost made up for the Thursday night game when Mahomes had got hurt.
Now on to the HFFL!
The LOC was FULL of close matchups this week! Scores:
HEADLINE: Diminishing Prophets
Sunday night's NFC East matchup was of particular interest to Caleb and Joe. After Caleb got 43.76 points from Rodgers earlier in the day, Joe still had a shot to steal this one with his Cowboys: Prescott/Cooper/Elliott. The Cowboys smoked the Eagles and there were plenty of points to be had. And yet in the end Joe was less than 2 points short of the win. Joe was the highest scoring LOC team through 6 weeks but now drops to 2-5 on the year! Ouch!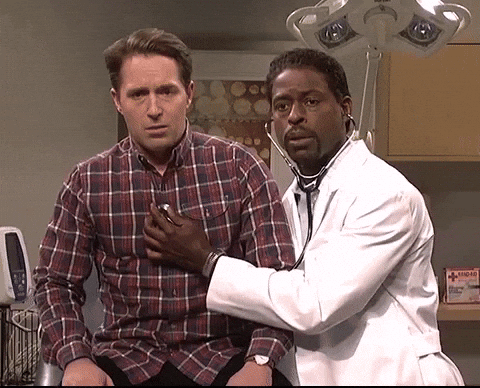 Meanwhile, Comeback Kid has won 5 in a row and moves into a 1st place tie!
HEADLINE: The Last (Place) Battle
Our 11th and 12th place teams tangled this week and the battle raged all the way into Monday night! If Tom won, he had the chance to also leapfrog Paul in the standings. If Paul won, Tom would drop 2 games back! When the dust finally settled, Brady didn't do enough to overcome the margin and Paul emerged with the win!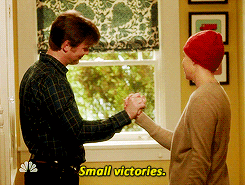 Current LOC Standings:
The Aaron Rodgers point explosion was very appreciated by one specific team. Scores:
HEADLINE: Who Dozen't Like an Underdog?
Jonah has had a rough start to his season. A few weeks back, he dubbed his team #12. It was unclear at the time if that was referring to his QB Aaron Rodgers' number or the fact that he was settling in to the 12 spot in the PL standings. This week it was clear that 12 was his MVP as Rodgers paced Jonah to his 2nd win of the year at the expense of Nana Nancy with a 130.96 outburst! More on Jonah's big week further down! HEADLINE: Six Pack Magic
MGKvsBRD is one a huge roll right now. An easy win this week over Team Overrated makes 6 in a row for Luke following his week 1 defeat! Luke's roster is solid all the way around, no big stars (unless you count the benched Kirk Cousins) just consistent role players getting it done. And a loss by the Superdomes this week puts Luke 2 games ahead of the field at the halfway point of the regular season!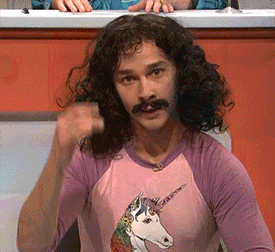 Current PL Standings:
A scoring drought hit the EL this week! Some teams struggled to exceed 70 points while others roared past 130! Scores:
HEADLINE: You Vike That!
Nick is a Vikings fan, this is common knowledge. If you didn't know it, you could probably tell by looking at his roster. It includes Dalvin, Diggs and Kirk – all of whom he had in the lineup this week to great effect! Nick dominated Fantasy Champs to advance his team to 4-3 and his Vikes-heavy lineup is rolling! Keep going, Nick!
HEADLINE: Don't Fear the Reaper
It took half the season, but the HFFLUBTotW curse has been vanquished by Matt and XFL 2.0! After weeks of fear (and a week of reverse fear), Matt clipped the Curse's wings and won big yet again! Jacoby Brissett continues to impress and Matt's team (as well as the Colts) are benefiting in really big ways. Still, like many in the HFFL, Matt is using the Pats defense as a secret weapon to manufacture big points almost every week.
Current EL Standings:
We're giving it to Jonah! The #12 team in the PL got a bit win at a critical juncture in the season! As we make the turn towards the playoffs, maybe Jonah can use this to turn his season around too! Now that Matt has killed the HFFLUBTotW curse, is Jonah poised for a repeat performance next week!?
The NFL bye week schedule doesn't make sense. Only 2 teams will be sitting this week: the Ravens and the Cowboys. And Thursday will feature the Vikings and 'Skins! Kirk Cousins revenge game!!!!!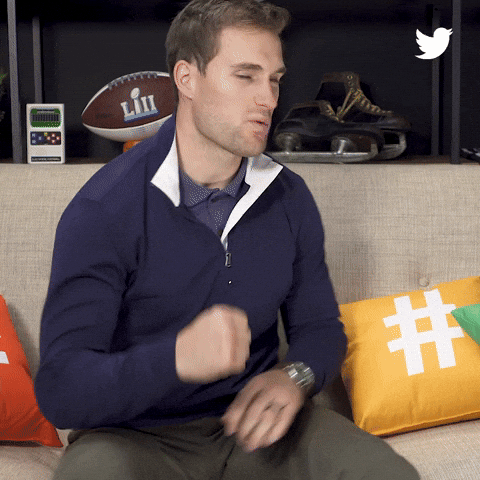 I mentioned it a couple of times, but the regular season consists of 13 games. Now that we've got 7 in the rear view mirror, we're more than halfway through! It might be a good time to review the playoff structure and the LOC promotion system! Get the details here.
Until Next Week,
Commish Peter