Most teams in the NFL want to win every week. Most, but not all. If you've paid attention to the NFL at large this year, you know that Miami seems to be implementing a tank plan to get a high draft pick. This week, the stoppable force met the very movable object of the New York Jets. They Jets are the special "we're not tanking! (at least not on purpose!)" team. What a wonderful game it was! Here's Sam Darnold trying to get the Jets back into the game before halftime.
Then later in the 4th quarter, down 9, this happened.
And yes, the Dolphins won a game!
Now let's talk about Baker Mayfield. Mayfield has been the butt of many jokes this season as his Browns can't seem to get it together in spite of "talent". Well, Mayfield entered the stadium ready to play:
Professional. Then he took the field for warmups looking like this:
The Browns lost again and Mayfield entered his press conference with this look:
And people say the Browns don't make adjustments on Sundays….
The Ravens were definitely the talk of Sunday as they handed the Patriots their first L of the year. How did they do it you ask? With lots of Lamar Jackson and also …
And NFL legend Adam Vinatieri has had some rough patches this season, but Sunday was probably a new low.
But don't worry! There's an explanation that Ace Ventura just uncovered!
Moving on to the HFFL!
The top teams in the LOC had some challengers this week! Who managed to prevail? Scores:
HEADLINE: Matchups Matter
Caleb's winning streak continued this week in spite of his squad scoring only 65.54 points! Last week's superstack of Rodgers and Jones gave him <16 points this time! Ouch! However, he played Wheezy who also had a down week and therefore the winning streak advances to SEVEN games for the Comeback Kid! Meanwhile, Diddy scored 104.06 points and needed all of them to get by the Limbs in a shootout! And Anthropomorphic and Mad Scientist battled all the way into Monday night before the Scientist pulled out a narrow win! Nice of these teams to keep it interesting!
HEADLINE: No Minors
Coming into week 9, Joe's squad was averaging 106.18 points per game and yet was somehow 3-5! Just some bad beats through the first two months of the season. This week he again found himself trailing going into Monday night against against Unstoppable. Joe deployed his 3 heavy hitting Cowboys (Dak, Amari and Zeke) and rang up enough points to surpass Tom and get himself closer to .500. If Joe can scratch is way into the playoffs, he'll be the team no one wants to face.
Current LOC Standings:
That's right, MORE THAN HALF the LOC has a 4-5 record at the moment!
There's movement atop the standings in the PL! Scores:
HEADLINE: Dome Run Derby
The PL has a new #1 team this week and Ron's Hiawatha Super Domes surge past the faltering MGKvsBRD. Ron's squad took down Space Force with relative ease behind Lamar Jackson's big week. On the other side, Space Force was the unfortunate victim of Adam Theilen's re-aggravated hammy and got a zero from that WR slot. The Dome is rising…
HEADLINE: All Stars Get Their Game On
The Domes moved up because MGKvsBRD moved down. And that demotion came courtesy of the rookie U-25 All Stars! Stephen has had an up and down year, always trying to crack the code to consistency. He's spent all his FAAB money trying to improve his squad and it paid off in spades this week. This win moves him to 5-4 and into the upper tier of the PL!
Current PL Standings:
A possible Super Bowl preview and a much-needed big win in the EL this week! Scores:
HEADLINE: Lambeau Makes the Leap
It was a titanic clash between the top two EL teams as Matt's XFL 2.0 took on Hyatt's Lambeau Bleeps. Hyatt went all out, even opting to give newly traded Kenyan Drake a spot in his starting lineup on a short week. Drake repaid his confidence with 24.2 points on Thursday, setting the tone for the week. Saquon finished off Hyatt's victory on Monday and stole the top spot in the EL away from Matt! Great game!
HEADLINE: Tragic No More
Mark's had a rough season thus far. Following the draft, a team featuring Odell and Hopkins PLUS Josh Jacobs and Damien Williams looked pretty stout. Sadly, under-performance plagued his early weeks. Finally, in week 9, it's coming together! Starting off with Garopollo's 28.88 on Thursday night, Mark kept the pedal down and notched a season-high 127.18 to defeat Sesquipedantic! Uh oh!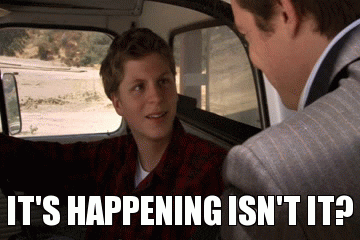 Current EL Standings:
The Dark Knight himself, DeKaylin Zecharius! After starting the season 0-3, Dan redoubled his efforts and became his own sidekick during his 6 game winning streak! It was a tough test against Hugginkiss this week and yet the DK kept right on moving! It doesn't get any easier next week either as he faces new EL top team: Lambeau Bleeps! Holy scheduling!
Welcome to BYE-MAGEDDON!!! We've got 6 teams on bye this week and some pretty important players are out of action. Broncos, Texans, Jaguars, Patriots, Eagles and Redskins all shuffle out of the rotation! Be warned and just try to …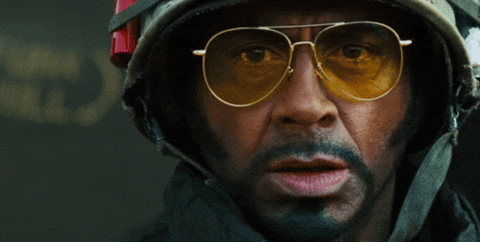 Oh, and also…The Survivor Pool is over! Shane is the winner as Tyler and Peter each foolishly picked the Packers to beat the Chargers this week. Both Tyler and Peter were quoted as saying "this is the best way to lose!" Congrats to Shane!
The trade market will CLOSE this Saturday, November 9th! Last call on trades before we shut it down until next year!
Until Next Week,
Commish Peter