It's Super Bowl week in the HFFL, but the NFL is still jockeying for playoff positioning! In the midst of all that, it was actually the teams with nothing to play for that brought some of the biggest plays! Take for example the Dolphins, who gave us a beautiful "big man" TD this week!
And the Bengals gave us some good highlights too!
The Cardinals were eliminated awhile back, so how exactly did they manage to beat the Seahawks!? Who knows?! What we do know, is that Kenyon Drake (of all people) won some fantasy championships this week!
And Cowboys playoff hopes are officially in big trouble after they lost to the Eagles in thriller!
HFFL Super Bowl week is here! Let's crown some winners!
It was a titanic clash between Jim and Caleb for all the marbles! Scores:
HEADLINE: Comeback: Completed
Caleb has reached the pinnacle! In a back and forth affair, Caleb cashed in on the Kenyon Drake game and rolled over Jim to win his first HFFL championship – in the LOC no less! And it could have been an even bigger win if Caleb had put the Indy defense and their THIRTY POINTS into his lineup! Jim had a great showing too, proving he deserved to be there, he just couldn't complete a back-to-back season after winning a Super Bowl last year. These two earned the chance to face each other again in the LOC next year. And joining them will be Kevin, who crushed Paul in the 3rd place game to punch his own ticket back to the big league!
HEADLINE: Nerdy Nailbiter!
In the Toilet Super Bowl, Bob and Wayne also had a back and forth game going. When Monday night rolled around, Bob was down by 15ish points with Davante Adams and the Vikings defense ready to go. In this "winner take all, loser gets demoted" game, it all came down to this. Then the Monday game was…. sloppy to say the least. The Packers gave the ball away a number of times while the Vikings O-line had coal in their stockings. Still, Bob's players managed to do enough to steal the slim win from Wayne! Incredible late game heroics!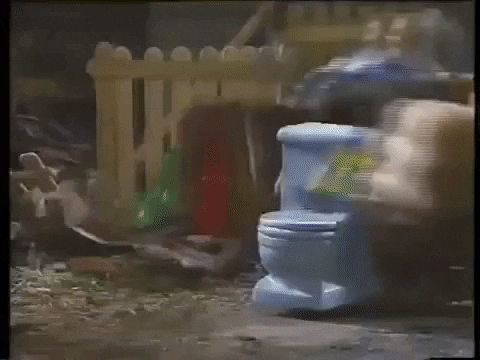 Final LOC Brackets!
The PL Super Bowl was an epic clash between Ben and Luke! Scores:
HEADLINE: Big Boss Ben
And Ben is your PL Super Bowl Champion! It wasn't an easy win. The week started poorly as late word came that Chris Godwin would not play, leaving Ben with a donut in his WR spot! But the McCaffrey/Ingram combo hit again and the late-season Davante Parker steam keep boiling! Luke, meanwhile, got a bad game from Prescott and that proved to be a difference maker. Still, he had a shot with Diggs on Monday night! And while Diggs did score a TD, it wasn't enough for Luke to claw back into this thing. Ben prevails!
In the third place game, Tyler came through in the clutch and defeated #1 seed Super Domes to claim an LOC ticket thanks to some incredible RB depth (three RBs all scored TDs!)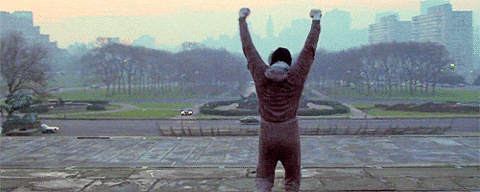 HEADLINE: Ain't Nothing Like the Real Thing
In the Toilet Super Bowl in the PL, it wasn't a fair fight between Chris T and Eric H. Space Force endured a crushing injury to Chris Carson and under-performances from virtually every player on his roster. Meanwhile, Eric really only needed TWO players to win this one – Saquon and Indy D combining for 69.9 points!?! Eric earns a golden ticket and Chris begins a rebuild.
Final PL Brackets!
The EL Super Bowl pitted two scoring machines with Hyatt and Greg throwing down! Scores:
HEADLINE: Unstoppable Force, Meet Slightly Movable Object
In a game that completely lived up to the hype, Hyatt and Greg showed their scoring ability the same way they have for the last month. For Hyatt, however, it was an unprecedented explosions of scoring. Hyatt fielded Barkley AND Drake, who of the highest scoring players this week. Greg kept pace behind Lamar Jackson's big day, it just wasn't enough to repel the onslaught from Hyatt. So Hyatt is crowned champ for the THIRD time in his HFFL career – tying Eric M in the all-time stats! What an incredible run!
And it was a very close game for 3rd place as well between Brian and the Burlingames. The difference maker in the end was Jared Cook and his 2 TDs to give Brian the edge and the victory! Brian wins the LOC ticket!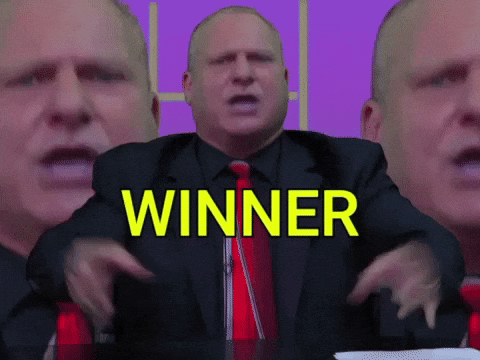 HEADLINE: Purple Feud!
Zack and Nick faced off in the do-or-die Toilet Super Bowl in the EL and both teams leaned on the Monday night game! With Zack carrying a lead and a projected 77% chance of winning, this game featured FIVE Monday night football players with lots of potential. As the game wound down, it became apparent that the Vikings players on Nick's team weren't going to blow up enough to spoil Zack's Christmas. And Zack is the LOC ticket recipient!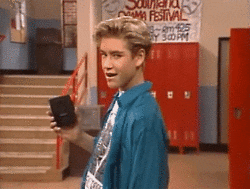 Final EL Brackets!
Congrats to our 3 Super Bowl Champions!!!!! Caleb, Ben and Hyatt!
That's our season, folks! Thanks for making it another great one! Trophies will be handed out sometime in Jan or Feb at our annual Men's Night event, so watch for details on that in the weeks to come!
Historical stats will also be updated in the weeks to come, so click the link at the top of the page to see how 2019 impacted your career stats!
And with that, the 13ths season of the HFFL is officially over!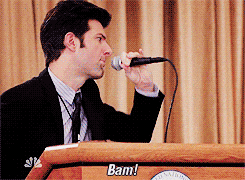 Until next season,
Commish Peter