Welcome to the HFFLUB, the weekly wrap-up of all the action in the HFFL league universe! We'll have some NFL recaps and then look at the fantasy football action and award a totally arbitrary team of the week award! Hooray!
---
It's week 1 of the weirdest NFL season of our lifetimes! The season kicked off with a big Thursday night game featuring the defending Super Bowl champion Chiefs and right away we knew things were different. Sure, KC allowed some fans in the stands, but not a full house. In fact, they had fans AND cardboard cutouts!
At least we think they were cutouts. Meanwhile, Andy Reid looked like he was in some kind of suspended animation chamber. That can't be comfortable. 
Sunday, more crazy. Tom Brady made his Tampa Bay debut and took a pretty ugly loss against Brees and the Saints. In fact, TB through a pick 6, which he's now done in 3 straight games. 
While back in New England….
How's it going, Tom?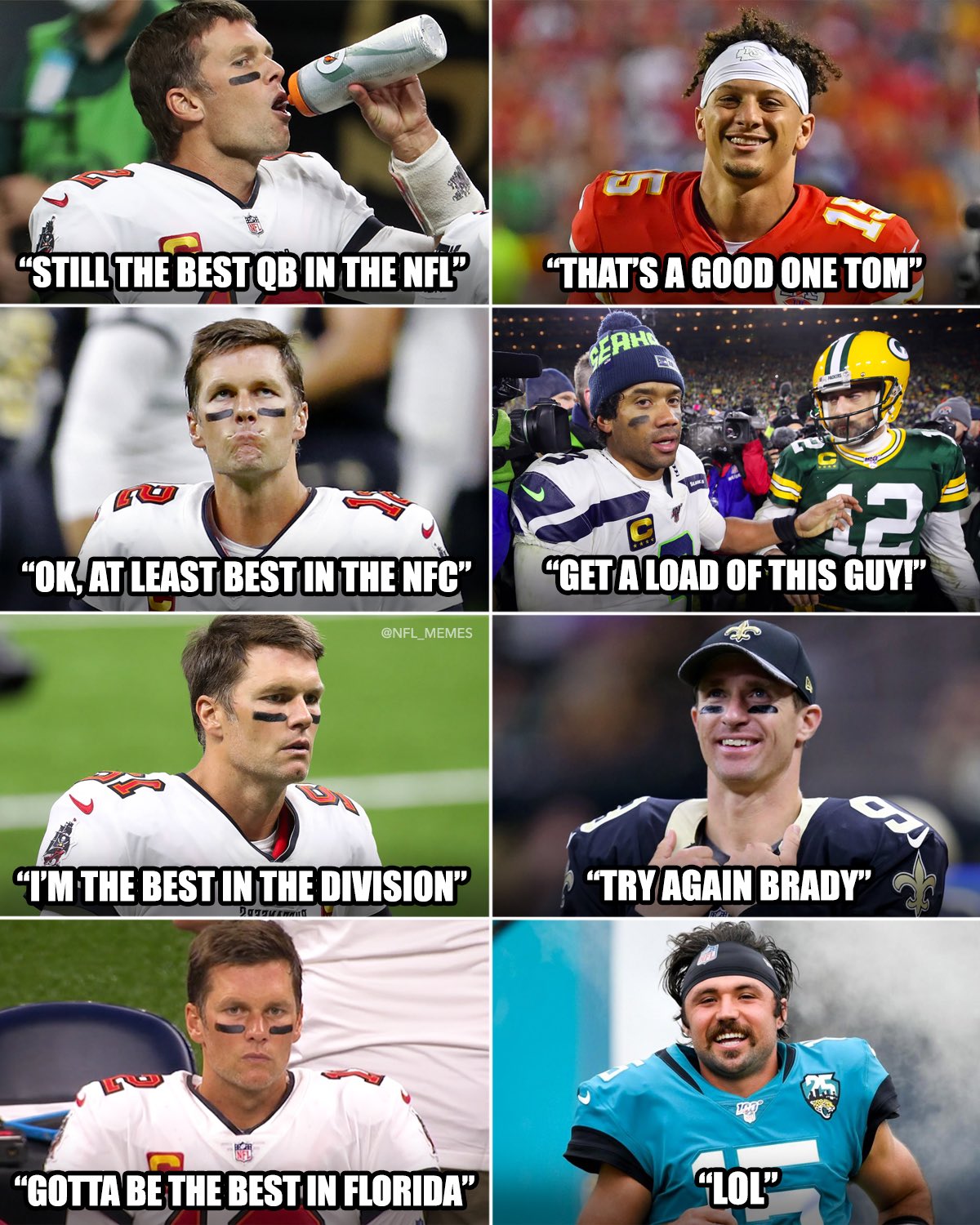 The Browns opened their season against the Ravens and… it did not go well for Cleveland. Early in the game, they opted for a fake punt in their own territory and … the Browns it. 
The Bengals…. are still the Bengals. 
And what about the Lions!? Well, first there was this ejection after Collins tried to demonstrate the play that just happened. 
The Lions then saw a big lead eaten away by Mitch Trubisky of all people, but still had a chance to get a W at the end. Then rookie Deandre Swift did this: 
Yikes. Let's move on and talk HFFL! 
The League of Champions is where the winners land. The best of the best. Let's see how they did in week 1! Scores:
HEADLINE: Champs are Gonna Champ
Our three Super Bowl winners from last year find themselves in the LOC together this year. Caleb picked up right where he left off with a point explosion over Zack. Ben, also, destroyed Greg bonkers stat line including 31.9 from Josh Jacobs! Sadly, the 3rd amigo Hyatt got crushed when his 3 WRs combined for 17.6 points. 
HEADLINE: Pre-Season Trade Winds
Longtime HFFL veterans will remember a historic pre-season trade Tyler executed years ago that quickly became a disaster. This season, Tyler and Luke struck a trade on Thursday before the season (Kyler to Tyler, Darren Waller to Luke [who has Mahomes, it should be noted]) and then played each other in week 1! It was Tyler getting the W with Kyler on his bench in favor of Cam and Waller scoring 4.5 for Luke. We'll have to see how this trade ages and whether it comes back into play when they rematch later this year!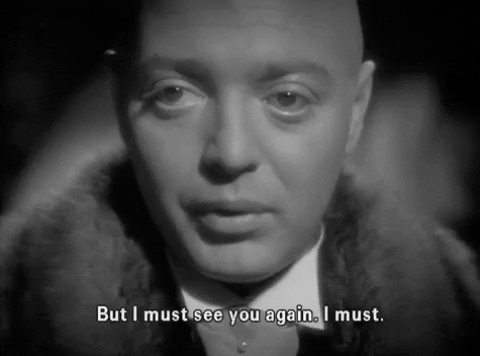 Current LOC Standings:
The PL is home to our only 2 rookies – Seth and Taylor. And as fate would have it, they faced off in week 1. Time to see who would assert dominance right off the bat! Scores: 
HEADLINE: Rookie Mistakes Successes!
While NFL rookies (aside from Clyde EH) had a steep learning curve this week without a pre-season, the same cannot be said for Seth and Taylor! Both had STRONG scores in their first week with Seth claiming the victory. Which the auspicious start for these two! Can they sustain this level of success after the adrenaline wears off?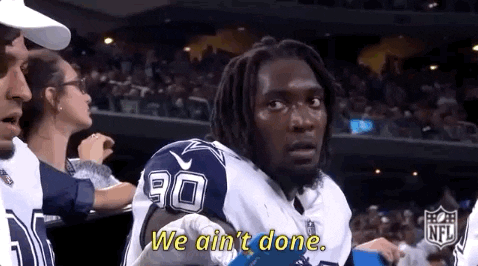 HEADLINE: QB Quandry
Quarterbacks are very important in football. Jake saw firsthand that a big QB game from Russell Wilson (31.78 points!) helps a lot! On the other side of his matchup, Mike's team drafted THREE QBs this year (Goff, Murray and Burrow). But that makes the lineup decision even harder! In week 1, Mike when with the more known quantity of Goff (a Super Bowl participant a few years ago!). Goff's Rams won, but he only scored 11.5 fantasy points, less than both Murray and Burrow did on his bench. Jake gets the easy win this week!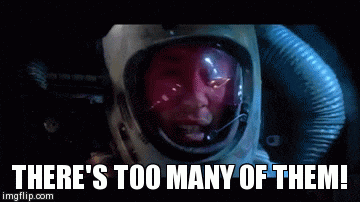 Current PL Standings:
And finally the EL, where last season's futility earned one team a #1 draft pick and a lot of hope for the 2020 season! Scores:
HEADLINE: Draft Guru
Spencer's Dominators had a rough 2019 season, but that helped put him in position to draft #1 in the EL snake draft this year. He selected McCaffrey and went from there. Yahoo's draft analysis AI gave him an A-, the best draft grade in the EL. And in week 1, the AI didn't look totally dumb! Spencer wracked up a huge point total and steamrolled Ron in their matchup. An incredible start to the season for Spencer!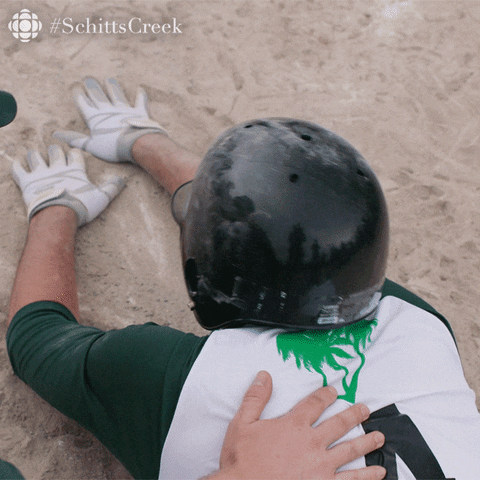 HEADLINE: Monday Magic
Matt's team established a big lead over Chris on Sunday. But Chris wasn't done! Fielding both Big Ben and Titans WR AJ Brown on Monday night, Chris had a chance to make up the 34 points it would take to steal a win! Could he do it?? Not quite! Big Ben held up his end of the bargain, but the Titans win didn't involve much AJ Brown (3.9 points). Matt prevails!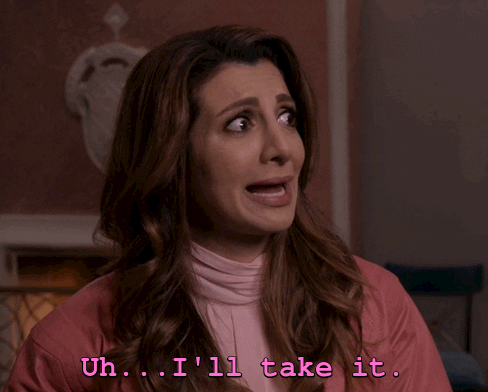 Current EL Standings:
It's the Dominators! Lots of teams had good showings in week 1, but it was Spencers emphatic statement win that sealed the award this week! With a super serum injection of some kind in the offseason, Spencer looks like a brand new HFFL manager this year and the EL competition is already worried. Congrats to the Dominators on being our first HFFLUBTotW!
Cancelled / Suspended Season Plans
One week is in the books! While the NFL has remained hopeful that their season will progress uninterrupted due to their strict safety guidelines, the fact remains that an outbreak amongst players could throw everything into chaos! Should the NFL be unable to complete their season, how will the HFFL advancement metrics work?
The HFFL league office has decided that as long as the NFL plays some games, we'll use the stats accrued this season to set the league structures next year. This means that if the NFL suspends/cancels the season after only 6 weeks (for example), the standings after 6 weeks become the FINAL standings for the season and LOC advancement will be determined based on that. It's the simplest and cleanest solution and rewards winning teams. So win as many games as you can because you don't know when the rug may be yanked out from under you!
Superstandings
The HFFL, as you know, functions as 3 separate leagues. But what if we want to compare teams across all three? That's where the SuperStandings come in. Each week, we combine the leaderboards into a big table to see which teams are really excelling in the grand scheme. So check out the SuperStandings here!
Survival Picks – Not Surviving Very Well
Week 1 is the hardest week to play surival picks and it showed this year! 7 out of 15 players are already done. Oof. Guess we should have all picked the Chiefs like Paul did and not worried about saving them for later in the season!
And that's a wrap on week one of the HFFLUB! It's time now to take a good look at our rosters and then start trolling the waiver wires!
Until next week,
Commish Peter