Welcome to the Universal Blast! Each week we'll summarize the storylines from around the HFFL and get you the info you need to know!
The NFL season got off to a pretty great start this year! We opened with a cool game between the defending champs and the Cowboys on Thursday night. Brady and Gronk got the W over the feisty 'Boys. Yep, some words were exchanged at some point resulting in a penalty and this classic face from the ref:
Last year's super bowl losing Chiefs were back at it on Sunday and notched a come-from-behind victory over the Browns. You can tell the Chiefs don't want to mess around this year. Even a coach got into it on the sidelines and got a BIG push back!
Late in the game, this final miscue from the punter cost the Browns a big statement win.
The Washington team got a fantastic highlight from Terry Mac!
Washington lost their QB and their game in the end, but it was this disaster in the stands that people may remember most. Apparently a pipe burst in the roof of the stadium and "sewage" spewed out onto some unlucky fans.
And we saw some sewage on the field too when the Packers played the Saints and got absolutely destroyed. Rodgers threw TWO INTs and zero TDs. What is going on??!
Meanwhile, Jameis Wiston threw FIVE TD's in the game and had this incredible quote afterwards. Sound on for this one, guys.
And the hometown Vikings lost a gut-punch of a game to the Bengals, yes. But it sure would have helped things if the refs were able to discern these video replays a little better.
Let's dispense with all that reality football and talk FANTASY football! Which teams are off to great starts and which ones are wondering if their season is already on life support!!??
The LOC, the start/sit decisions were really tough in week 1. Scores:
HEADLINE: A Game of Inches
Midway through Sunday, it sure looked like Luke's bench was the stronger team! All five of his bench spots scored double digits while only 3 starters managed to do it. Peter on the other hand looked to be in control. But soon the cracks started to show as player after player underperformed. Still, the commish held a lead going into Monday night where it was his Ravens D against Luke's Josh Jacobs. As time wound down, Luke took a slim lead and seemed to be snatching the win away from Peter. Then OT happened and the Ravens intercepted Carr! Game over, right!? Wrong. Jacobs gained a few more yards and Luke stole the victory by less than a point! Can I get a stat correction check!?!
HEADLINE: Homer Hammer
Nick drafted Kirk Cousins, insisting that he'd be the backup to Justin Herbert. But when week 1 came along, the Skoldier could help himself and started Kirk agains the Bengals. AND IT WORKED. Kirk outscored Justin and Thielen scored twice. Only the Vikings defense let Nick down this week. Combine that with outstanding play from the rest of his team and Nick overshot his projection by a healthy margin and defeated Tom!
Current LOC Standings:
The Packers debacle had some serious impacts in the PL this week. Scores:
HEADLINE: Boom Busted
Eric M has enjoyed lots of success in the HFFL over the years. This opening volley for 2021 is… rough. After being projected for 108.88 and a win, Eric scored 61.4 points in a thrashing as the hands of Kevin. His two RBs combined for <8 points and that's the Aaron Jones effect. And the Jax defense took 3 points OFF his score by letting the woeful Texans crush them. Kevin didn't even need to worry about Brandon Aiyuk's late scratch, he had this one in the bag by the end of Thursday night, basically.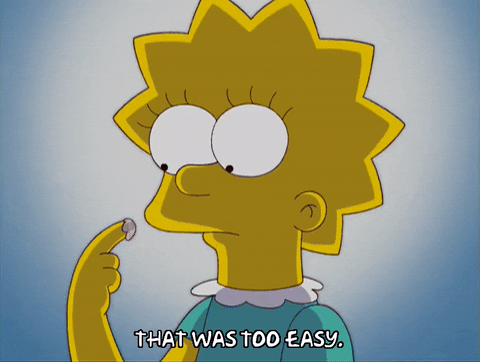 HEADLINE: <Insert Old Testament Water-Based Pun Here>
Jonah and Noah were week 1 opponents. Noah, being a rookie AND child, had to be wondering what the HFFL was all about. He got his taste at the live draft, putting together a good looking roster while Jonah executed a perfect "distraction draft" remotely. But on paper, Jonah's team was superior! Rodgers, Davante, Justin Jefferson! C'mon! But all that came crashing down HARD in week 1 and Jonah was swallowed up by Noah's arsenal and swept away.
Current PL Standings:
Since moving to decimal scoring a few years ago to avoid ties, we've had very few chances of actually hitting on a tie. This week, THERE WAS A CHANCE. Scores:
HEADLINE: Quoth the Ravens?
Heading into Monday night, things were tight between Zack and Caleb thanks in part to that Aiyuk situation derailing Caleb's squad a bit. The projected final score by Yahoo was Caleb 113.36 to Zack's 113.21 pending his Raven's defense. That meant that we were VERY close to getting an actual 2 decimal place tie according to Yahoo. But, like for Peter, Zack's Baltimore defense didn't do enough to elevate him to the win column. The comeback kid hangs on!
HEADLINE: The Protocols are Working
With so many big players underperforming in week 1, it's incredible to see a team dramatically outscore their projection! That's exactly what Aaron W did this week, scoring 134.3 points!!! When Diggs and Koo are the only weak points in your lineup, you're probably doing just fine. Hyatt didn't really stand a chance in the end – another tragic victim of the Rodgers implosion. It leaves the EL asking, can Aaron actually be BETTER than this consistently?!
Current EL Standings:
Every week, the league offices pick a team of the week with an award lovingly referred to as the HFFLUBTotW award! It recognizes a team that stood out in some way that week. Perhaps they played incredibly well! Perhaps they had a significant defeat or stat line. Whatever the reason, the award is quite prestigious (no matter what the league veterans tell you)!
Our first award of the year goes to….. AARON W and Kirk's Plexiglass Enclosure!
Aaron's squad came out firing in 2021 and up the EL on notice that he's not to be trifled with! Can he sustain the momentum? Can he get better!? Time will tell!
So that brings us to the housekeeping section! The tendency for week 1 losers is to TILT HARD and try to flip their entire team via waivers. Remember that it's a long season and things change quickly (just ask Gus Edwards and/or Justice Hill owners). Or anyone who relied on Ravens this week! Still, it's time to hit the waiver wire and see what you can do to fix your problems!
The HFFL is 3 leagues in one. There's no way we could handle a 36 team league afterall! But this newsletter keeps us all together and facilities the beloved banter every week. Most of that banter happens in the group on Church Center. So make sure you've got the app and get into the universal chat!
Speaking of universal HFFL stuff, we've got SUPERSTANDINGS! The SuperStandings combine stats from all 3 leagues and show you how you compare against all teams! Look upon them and despair here.
And that's it, guys! Look for the blast to drop sometime on Tuesdays all season long!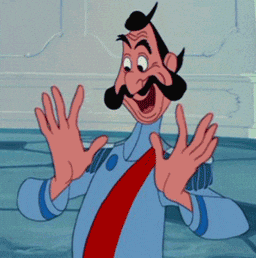 Until Next Week,
Commish Peter