What's it like to actually WIN a close game in epic fashion? Don't ask the Vikings or their fans. Yep, we're just going to rip the stiches out and address this right now.
It's almost unfathomable at this point that these sorts of things keep happening for the Vikes. I mean, the only thing that could have made it worse for fans was listening to this call on KFAN radio:
On Sunday night, an earily similar game took place between the Ravens and Chiefs. Only in this game, the Ravens actually managed to pull a win out! Lamar got the lead here
And then sealed it with a 4th down play after his coach asked him if he was up for it. Of course, he was.
And this game also featured this insane play for a Ravens TD in the 1st quarter!
How about some good running plays. Damien Harris powering through the ENTIRE Jets D on this run:
Or Najee Harris just THROWING this LV defender!
And … I just have to include this one even though it's not NFL. In this MLB game in Baltimore last week, the ump ejected… well…. here just watch:
Soon after, the rain started and … yep… the crew hustled back out to do their job. Hilarious.
Okay, time for some HFFL madness. Who is 2-0 and who is having a Mike Zimmer week wondering why exactly their are 0-2!? Let's find out!
In the LOC, we saw LOTS of tight games and last second finishes (which appears to be a theme this week)! Scores: 
HEADLINE: Traffic on the Low Road
Week two set up nicely for Greg and Eric as their 11th and 12th place squads faced off! Heading into Monday night, Eric held a slim 3 point lead and was banking on a Rodgers bounce back game while Greg was holding out hope that Jones could get the GB run game going instead! Oh the drama! Well, both Aarons had great games against the Lions. It was Jones, however, that elevated his team, delivering Greg 35.5 points on 4 total TDs! So it was a 5 point win for DITKA! Eric, on the other hand, would have beaten every other LOC team with his 123.2!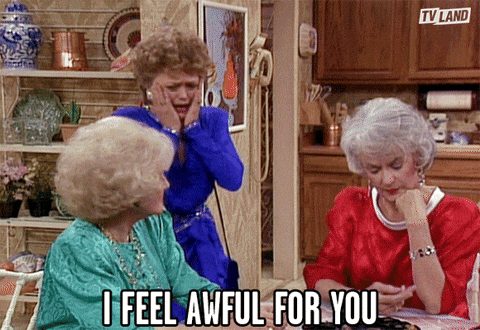 HEADLINE: No Kamaras, Please!
Last week's #1 scoring team in the LOC was Nick, who got great performance from every position. This week, everything flipped. Kamara gave him 3 total points while Zach Moss left 13.4 points on his bench! He scored only 83.46 against a projection of 104! And YET, he was in the driver's seat after Sunday against Jim's squad who had their own issues (Tyreke scored 2.9!?!). Jim was hoping the GB defense could come up big against the Lions and steal a win. However, the Pack D was fairly non-descript and Nick came away with a win after all.
Current LOC Standings:
In the PL, we got an early matchup between the 1 and 2 teams and some more close games! Scores: 
HEADLINE: And the children shall lead
In case you were wondering, we've got a couple of youngsters stirring up trouble in the PL. Eli and Noah B are both 2-0 after their wins this week. Eli took down Jonah who, let's all remember, is starting FOUR Packers players. Noah, on the other hand, got a VERY narrow W against Tyler. Tyler was another recipient of a bad Tyreek game, which soured his whole weekend. So yeah, go TikTok about it or whatever, you meddling kids. 
HEADLINE: The King is Dead, Long Live the King
Last week, Derrick Henry had 58 years and zero TDs. Many wondered if his reign as a fantasy goldmine was coming to an end. Perhaps Chris A even thought so after he took a loss last week! But you can't bench the king! And this week, Henry and Chris' team got back on track! Henry exploded for 182 rushing yards, 55 rec yards and 3 TDs! For those scoring at home, that's 41.7 points. Eamonn couldn't repel firepower of that magnitude and dropped to 0-2 his his rookie season! Chris gets to .500 and feels MUCH more confident of his chances at a successful season.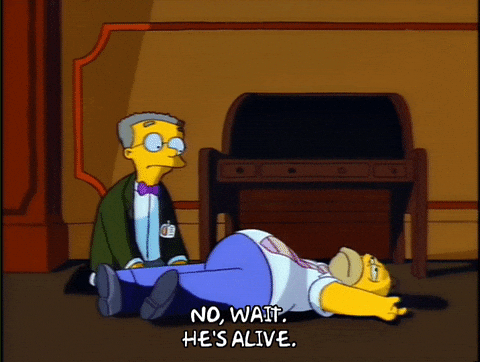 Current PL Standings:
Monday night's matchup figured HEAVILY in the EL this week! Scores:
HEADLINE: Roger, Rodgers
Hyatt wasn't so burned by Rodgers last week that he panicked and threw Fields out instead. And that ended up being the right call. Fields got a Bears win after Dalton got hurt, but he only scored 4.5 fantasy points in the process. This set up Hyatt for an epic comeback on Monday. Down 17.42 points, it was up to A-A-Ron to shake off last week and deliver a win. Thee TDs would probably get it done. Rodgers game him 4 and closed out a 9 point victory to put Hyatt in the win column! Jake's Magic Skol Bus, like the Vikes, are 0-2.
HEADLINE: The Truth is Out There
What a game between the 2nd place Caleb and the 11th place Peter T! Caleb used Kyler's huge game to set himself up with a heafty lead. Peter T had Cooper Kupp and his monster game to stay within shooting distance. It was up to Davante and Crosby on Monday to deliver a comeback win against the Kid! WHile Adams did have 121 yards, his lack of TDs doomed the Truthers. Caleb starts the year 2-0 and sits in 2nd place in the standings!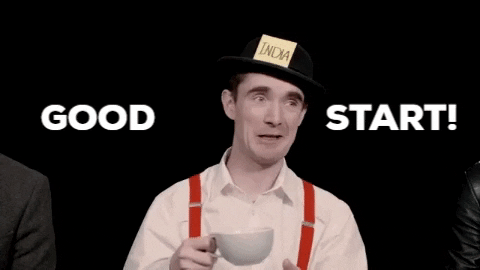 Current EL Standings:
First, let's defuse the notion that this award comes with a curse attached to it! Case in point, Aaron W won this week after getting the HFFBTotW kiss last week! So here's your next recipient!
It's Chris and his coded team name! Chris experienced a bewildering loss last week, but bounced right back with a huge win this week behind King Henry! It was definitely the kind of win that caught the eye of the HFFLUBTotW selection committee! Congrats, Chris!
This just in: Trades are allowed in the HFFL leagues! The LOC was the site of the first successful trade of the year!
So if you're in a pickle and the waiver wire looks particularly desolate, maybe start poking around in other people's teams and see if they have talent to spare! It's worth a shot!
Otherwise, there's always the good old fashioned waiver wire to consider! Spend those FAB dollars like Aaron, who has made 3 total moves but spent over half his budget!
That's all for this week. Good luck on the waiver wire, everyone! And may all your kicks be straight and true.
Until Next Week,
Commish Peter