Sure, we had a bit of fun last week talking about kickers. We all know that in reality, quarterbacks are the most important players on the team. And even though the Chiefs have struggled at times this year, Patrick Mahomes is still otherworldly. Here's his take on a shovel pass:
In that same game, Mahomes and Kelce did a little skit where Kelce didn't know what play was being called.
Baker Mayfield wasn't MVP level in his win over the already-fading Vikings, but he was a great team mate to his o-line by tying a shoe mid-game!
And why not? I'll throw a Rodgers highlight in here. Aaron is known for punishing defenses for slow substitutions by getting a super-fast snap off. Here, Mike Tomlin was on to his antics and called a time out to prevent the penalty. That's when the two shared this little moment:
Position players are usually the better overall athletes though. Here, Saquon made up for his slow start to the year by winning the game in OT with this elite run. The Giants are winless no more!
And Tyreek is still freaky.
But we CANNOT leave the NFL without talking about the Pats/Bucs game. I mean, nothing about the game itself really. We HAVE to talk about Steve Belichick. What is his deal??
On to the HFFL, where it was a bad week to be an undefeated team!
There was only 1 undefeated team in the top league after 3 weeks. Would Liam hold serve? Scores:
HEADLINE: You can't spell Liam without an "L"
Liam's first auction draft in the LOC was wild. Drafting remotely, he quickly learned that the Yahoo bots were big spenders whenever he closed the app. AND YET, his squad was stout in the end with Dalvin, Hopkins, Ridley and Najee and he ran to a 3-0 record! Should we have ALL let the bots get involved? The matrix revolutions happened this week as his star players universally crashed, letting Ron roll over him. What now?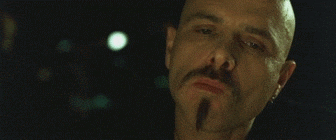 HEADLINE: No way to go but…Up?
From one end of the leaderboard to the other. Tom's squad found themselves 0-3 in the LOC, which is not ideal. And a date with Luke was not what the doctor ordered for this malady. AND YET, Tom never lost hope. Even when Luke got 32.72 points from Mahomes, Tom didn't panic. He just kept scoring TDs from his WRs and RBs, racking up 113.32 points and stealing his first win! Now he just needs to keep climbing!
Current LOC Standings:
For most teams in the PL, points were hard to come by in week 4. With 1 exception. Scores:
HEADLINE: Point Hoarder
Eamonn picked up his first HFFL win ever last week with a whopping … 87.14 points. This week, he got his second win and scored a whole lot more! Sam Darnold's big year continued as he handed Eamonn 33.54 points. And the Bills defense contributed 23 in their shutout win! Plus Saquon, plus DJ Moore. It all added up to a 137.74 point week and a dominating win over the top team! That's right, Eli B has tasted defeat for the first time this year and the PL is so sad for him!
HEADLINE: Jesus take the wheel
There are TWO Eli's in the PL. Or are there? Eli T's squad is a bit of a mystery. After autodrafting his team and ending up with some IR players, Eli seems to be willing to let the cards fall where they may each week. And yet, he was poised to win his second game if Justin Herbert could come through! And yes, with JK Dobbins IN THE LINEUP. For Tyler, Austin Ekeler's big Monday night ended up saving the day. Still, Tyler has GOT to be asking himself why Tyreek belonged on the bench this week and whether ghosts are real because he almost got beat by one!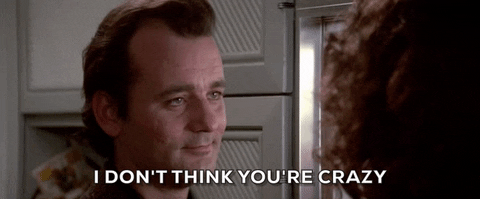 Current PL Standings:
So with all other undefeated teams going down this week, we have to ask about Packer Backer! Well…. scores:
HEADLINE: Pack It Up, Pack It In
And down goes Seth! This is unbelievable! No undefeated teams remain in the HFFL after 4 weeks! For Seth, it's just another classic tale of underperforing stars. Brady, Thielen, Evans, Aaron Jones – all disappointed. And the Rams Defense took a point AWAY. Joe easily prevailed and got back to .500, giving him a glimmer of hope in this 14 game season. Now we'll see if Seth can bounce back!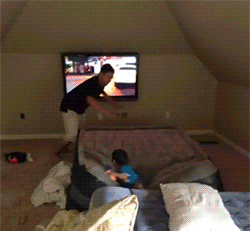 HEADLINE: Unjoin the Clubb
It's been a rough season for Zack so far and it just got tougher. Coming in at 0-3, Zack NEEDED to put up a big number to get into the win column. He 102.6 in spite of the loss of Chark in his FLEX spot. But alas, Aaron W deployed Tyreek (take note, Tyler) and pulled an 8 point win out! Zack drops to 0-4 after an absolutely heartbreaking loss. Aaron is atop the league and it only took ALL HIS FAB MONEY to get there! Next, Zack will have Magic Skol Bus to contend with, a team that just eclipsed 130 points.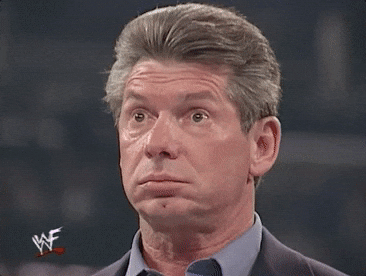 Current EL Standings:
It's Eamonn! The rookie's got game! After another strong week, he's 2-2, sure. But he also took down the undefeated Fantasy Football Team and put his league on notice that he's not your average rookie! Look out for this kid!
Week 5 is fast approaching and it's the last week with NO BYES for awhile. So enjoy your easy lineup decisions while you can!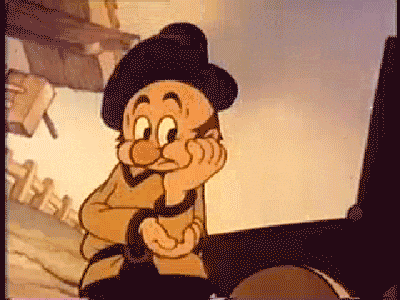 And with that, I'll turn you loose on the waiver wires! Good luck!
Until Next Week,
Commish Peter