Man, there were some REALLY wild games in the NFL this week. Let's begin with the Sunday night matchup which was a rematch of last year's AFC title game. Only this time, the Bills destroyed the Chiefs on their home field (with a loooong weather delay in the middle!). Josh Allen was unstoppable!
The Vikings and Lions game was supposed to be a get-right game for the Vikes, but they defintely didn't look like they wanted to win for most of the game. When the winless Lions scored late, they opted to GO FOR 2 and take the lead!
Vikings fans were DEFINITELY feeling uncomfortable at this point. But Cousins and company put together a quick drive and trotted out their kicker again. UH OH. BUT THEN!!!!
What a relief, right Kirk and Zim?
Okay! Speaking of a team that was TRYING to give their game away, how about Mason Crosby missing THREE straight FGs in their OT game with the Bengals????
AND THEN!
AND THEN AND THEN!
Just nuts, you guys!
Oh, and the Chargers beat the Browns in an awesome game where the Browns FORCED Ekeler into the endzone to ensure they got another posession but still lost!
Then we had some injuries too. Daniel Jones got a concussion AND Saquon sprained his ankle in their loss to the Cowboys. Yuck.
And Rusell Wilson couldn't finish his Thursday game after this finger injury that actually required surgery late week. Yuck again.
The season just gets more and more interesting! And the same goes for the HFFL! Onward!
The LOC features a first vs worst matchup that was quite interesting! Scores:
HEADLINE: Stars and Scrubs and Stars and Scrubs
Ron's 3-1 team faced Eric's 1-3 team this week and the teams really looked like mirror images of each other! Each had a super star performance (Brady for Ron, Henry for Eric) and a couple supporting role players. Then they each had some liabilities in their starting lineups while some big points sat on their bench (Antonio Brown for Ron and Myles Gaskin for Eric). It was a wild one! And Monday night was needed to determine the winner. And that INSANE game helped Ron take home the W, keeping Eric in the cellar for a bit longer.
HEADLINE: Going Up / Going Down
Liam's 3-0 start seems like so long ago now. His first loss last week has turned into a losing streak thanks to the ascending Mike. Mike put a BIG number on Liam in their matchup this week (145.98!) with huge games from Ekeler, Adams and Chase. And Liam was without Dalvin and Ridley this week, which definitely didn't feel good. Seems like these two are headed in different directions right now!
Current LOC Standings:
Last week's HFFLUBTotW faced a possible ghost team! What could possibly go wrong?? Scores:
HEADLINE: Rise of the Curse
After winning the HFFLUBTotW award last week, Eamonn faced Eli T's autopiloted squad. Yes, a team with Ridley (out with injury) and Dobbins (out forever) in the starting lineup! But the curse was ready to join the league again and bestowed 42.82 points to Justin Herbert on Eli's team. Not only that, but Saquon was injured for Eamonn and the super hot Darnold came crashing back to earth with only 9.08 points! Eli's ghost team gets win #2!
HEADLINE: Okay, Boom
Looks like we've got a new top dog in the PL this week as 2 out of 3 3-1 teams lost. Only Eric M managed to win and he pushed his winning streak to 4 games! Thanks to Josh Allen and Najee Harris, Eric blew made up for his uncharacteristically bad WR week and edged out Tyler L by 9 points. Eric has a history of success in the HFFL and it seems like this squad may be coming together nicely for him again.
Current PL Standings:
Last but not least, the PL – where something MAGICAL happened this week and SEVEN teams are now 3-2! Scores:
HEADLINE: What's the bus fare? Buck fifty and change.
What if I told you that a team that got Saquon's 0.9 points ended up with over 150 total points on the week?! You'd probably say that wasn't possible. Well, Jake's team worked his magic skol bus and put up 150.92 points despite the Barkley injury and annihilated Zack's squad this week. It was the Chargers players that contributed the most points, but the whole roster got involved too. It was incredible to witness! And ALSO, Peter T crossed the 150 point barrier in the same week thanks to Mark Andrews career night on Monday!
HEADLINE: Slip Sliding Away
On the other end of the spectrum, you've got Caleb's team. Caleb is on a 3 game losing streak after this week's loss to Wayne's weasels. Both teams undershot projections, but Caleb could only muster 60.16 points (less than HALF what Jake scored). You know what they say – points are very important in fantasy football. Caleb will try to get off the schnide next week against Aaron, who also took a tough loss this week.
Current EL Standings:
It's Jake "The Snake" Magic Skol Bus! You've GOTTA respect the 150+ score and put some respect on it with the HFFUBTotW award! The only tripping hazard here is the mysterious loss that Eamonn suffered after winning this award last week. So all eyes will be on Jake to see if he can follow up this big week with a win! Good luck, Snake!
This is it! Our first week with bye weeks to contend with! Not a great time, to be honest, with all the injuries that are coming in. So check your lineup for players from the Falcons, Saints, Jets or Niners. These teams will be out of action this week.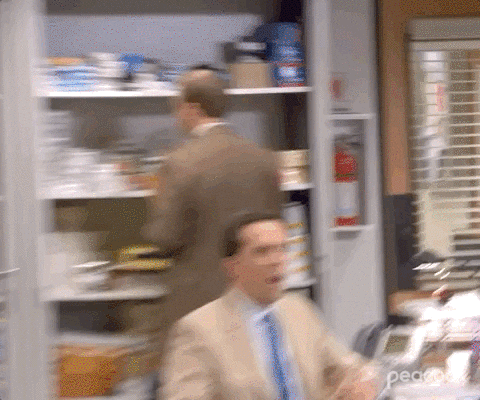 The SuperStandings continue to be updated, displaying the universal comparisons between all 3 leagues. And boy is there a lot of parity this year! It's crazy, I tell you! Check the standings out later this morning.
Many of you know we had a Survival picks group again this year. Well, after 5 weeks, we've got a winner folks! Mike has prevailed due to a combination of early season uncertainty and general forgetfulness! Congrats, Mike!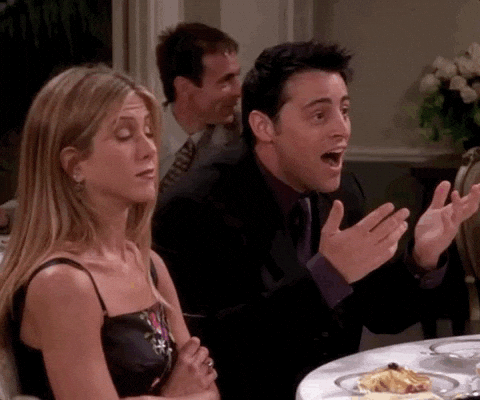 The NFL, everyone!
Until next week,
Commish Peter