The NFL is full of heartbreak, isn't it? And I guess we may as well start there. Let's re-live the end of that crazy Lions/Vikings game where the Vikings choked it all away.
This may end up being the bookend to a Vikings era that started with the Minneapolis Miracle and ended with what some are calling the Motor City Meltdown.
But it wasn't just the Vikings snatching defeat from the jaws of victory this week. The Ravens/Steelers game came down to the wire. The Ravens scored what could have been the game tying TD, but opted to go for the 2-pt and the WIN. And then…
Jalen Hurts needed a week off for the Eagles and you know what that means! We're flying into THE DANGER ZONE!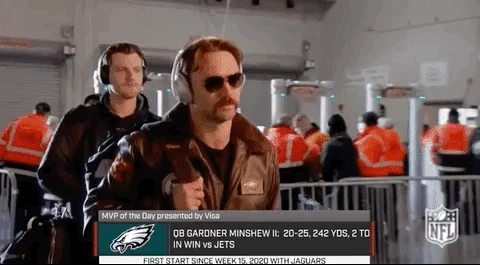 Minshew easily vanquished the Jets, so do we have a QB controversy brewing?!
And we had a classic on Monday night between the red hot Patriots and the mystifying Bills. It was in Buffalo and there was a special guest! Er… GUST.
The opening kick, which had the wind behind it, went INTO THE STANDS. The Pats had a game plan for this. They asked Mac Jones to throw… THREE TOTAL PASSES all night. And they won 14-10.
But let's got to the HFFL and the penultimate week of the regular season!
Half the LOC playoff field is now set! Scores:
HEADLINE: 1-2 Punchout!
It was a titanic late-season matchup between the 1 and 2 teams as Ron took on Mike. And the game sure lived up to the hype! The studs showed up as Jefferson and Taylor put up huge numbers. Plus, both teams got great QB play too. Still, Ron found just enough of an edge to get the win and grab hold of sole possession of the best record in the LOC! Impressive!
HEADLINE: Logjam Logistics
The LOC is heading for a wild finish to the regular season. 3 playoff spots are still up for grabs going into week 14 and six teams are jockeying to make it. Eric, Peter and Greg have the inside track, sitting at 7-6. Stephen, Luke and Liam are lingering at 6-7 and hoping for wins and help. This is likely headed to a total points tiebreaker for someone. It's going to be a fight to the bitter end next week with some do-or-die matchups thrown in too with Peter vs Stephen and Luke vs Greg on the schedule!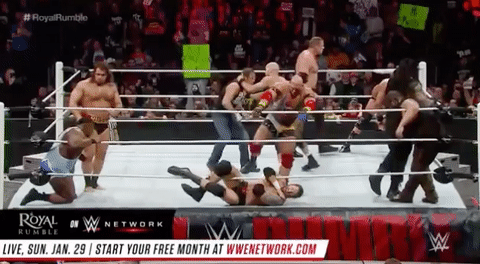 Current LOC Standings:
If you thought the LOC was messy, wait until you see the PL. Scores:
HEADLINE: Bunches and Bunches
The PL now has 5 playoff teams locked in, but their seeding is very much in flux. Yes, Eric has the top seed nailed down, it's just that the other 4 teams are all 8-5! Taylor (143 points!?), Chris, Eli B and … JONAH!? … are all tied up. One of these teams will win a first round bye, but which one is anybody's guess!
HEADLINE: In the Room Where It Happens
Who will be joining these 5 teams in the PL playoffs? It's complicated. With only 1 playoff spot left, there are FOUR teams all sitting at 6-7 vying to take it. Spencer, Kevin, Noah B and Eli T's ghost all have shots at this chair. Spencer's 3 game slide couldn't have come at a worse time, but beating Kevin in week 14 might be all he needs to dismiss not only Kevin, but Noah B and Eli T's ghost too! CAN HE DO IT!?
Current PL Standings:
The EL is heading for an epic finale as well! 2021, ya'll! Scores:
HEADLINE: Overbooked, Under Pressure
Like the PL, the EL playoff field is mostly set. The Prophets won their TENTH game in a row and have the #1 seed. Jake has a 6 game winning streak and is peaking at the right time. The next three are flawed but strong between Seth, Pete and Aaron. And then it gets interesting as we have three 6-7 teams vying for that six seed. It could very well come down to the winner between Caleb and Matt next week! But don't sleep on Chris T's squad! [checks last week's box score] Actually, feel free to take a nap.
HEADLINE: Toilet Bowl Bound
It's not all about the playoffs you know. Teams who miss out will have a shot to fight through the Toilet Bowl bracket and punch a ticket to the LOC! For Hyatt, it would take a vastly improved defense. Currently sitting at 2-11, Hyatt is allowing an average of 102.52 points per week to his opponents! Compare that to Joe D who averages only 80.00 points against! But you know what they say! Anything can happen in the Toilet Bowl!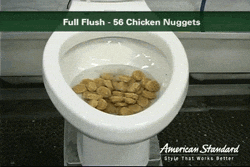 Current EL Standings:
It was a really tough call this week, but it's Taylor L! Taylor has risen from a slow start to be a true challenger to Joe in his league! A big points week gave him a huge win and set him up to compete for a first round bye! Thanks, Action Jeans!
And just like that, we're into uncharted waters! Week 14, something that's never been done in the history of the HFFL! And SO MANY playoff races still in flux! Exciting times! Don't forget Thursday night football with the Vikings and Steelers! And maybe TRIPLE check your rosters for Sunday. This is for all the playoff marbles!
Until Next Week,
Commish Peter