Rivalries are fun, aren't they? It seems like some teams don't like each other very much and things get a bit petty when they meet each other. This is especially true of division rivals. The Chiefs and Raiders are AFC West rivals, for instance. Last year, the Raiders weren't particularly great, but they did manage to beat the Chiefs at home 40-32. They were so excited about the win, that their team buses took "victory laps" around Arrowhead afterwards. This season, they started their visit to Arrowhead by doing their pre-game hype on top of the logo.
Needless to say, the Chiefs didn't like that at all. And then the game started.
When the game was over, it was a 48-9 obliteration of the Las Vegas team. And then, the Arrowhead arena team did something amazing and I love them.
The Packers and Bears are a CLASSIC division rivalry and they met at Lambeau on Sunday night. The Bears held the lead at halftime, but it was never really in doubt that the Packers would take this one, was it?
Another division rivalry is Dallas and Washington. Washington hosted this week at their… pretty bad stadium. You'll recall we saw a video earlier this year of what appeared to be sewage pouring from the ROOF! Well, the Cowboys decided they'd bring their own bench along, just to be on the safe side.
And the field itself? Well, not exactly "safe"!!
Let's not forget Thursday night's insanity. First, Dalvin was a game time decision and ended up having his best game of the year. And the Vikings nearly blew a HUGE lead, but held on to win partically thanks to Chase Claypool celebrating a first down as time ticked off the clock!
The Vikings to their fans after every 3 hour game:
But enough of that! The regular season is over! The playoffs are set! The Toilet Bowl is set! Let's survey the scene!
Six teams fighting for three playoff spots! Let's go! Scores:
HEADLINE: Duel of the Fates
Luke and Greg. Greg and Luke. It seems as though these two end up thrown together a lot, somehow. Here they are in the final week, fighting for their playoff lives. And both teams brought their absolute A game this week. Greg's 128.12 points would have beaten anyone in the LOC… except Luke. But would it be enough?! Luke needed a win and some help! Well, the help came in the form of a loss for the Limbs, putting both teams at 7-7. It would come down to total points!! And when Kyler underperformed for the Limbs on Monday night, it opened the door for Luke. In the end, the final playoff spot went to Luke … by a single point!!!!
HEADLINE: They Call Him the Streak!
Tom's season was a roller coaster! It wasn't the fun kind of roller coaster either. It was like the kiddie coasters that have one bump in the middle and the rest is like a sad train ride. Tom opened the season 0-3. Then he struck gold and won 4 straight! It seemed like things were turning around! Then he finished the year with SEVEN straight losses thanks in large part to the injury bug. Tom will embark on a quest to win the Toilet Bowl and ascend to LOC glory once again!
Current LOC Standings:
LOC Playoff Bracket:
LOC Toilet Bowl Bracket:
Over in the PL, it was do or die for FOUR 6-7 teams with 1 spot up for grabs! Scores:
HEADLINE: Slip, Sliding Away
The Dominators looked like a playoff lock a month ago. But Spencer's team fell on hard times and ended the regular season with FOUR straight losses. That skid buried him in the standings and ultimately his week 14 loss to Kevin sealed his fate. No playoffs for the Dominators. Instead, he'll be faced with the Toilet Bowl and the prospect of winning an LOC berth the hard, hard way!
HEADLINE: Clubb Up
Meanwhile, the final playoff spot goes to… Noah and the Chubb Dubb! Noah used Dallas' defense (and Eamonn's swiss cheese roster) to get a win and join his brother in the playoffs! Noah will have his work cut out for him against the behemoth's atop the PL standings, but he's got a chip, chair and a chance to make some noise now!
Current PL Standings:
PL Playoff Bracket:
PL Toilet Bowl Bracket:
Caleb, Matt or Chris??? Who would advance and who would get flushed? Scores:
HEADLINE: Final Countdown!
This was crazy. On the final week, tied at 6-7, Caleb and Matt battled it out. With very similar point totals, it became clear that the winner would likely take the final playoff spot. With Chris losing his matchup early on Monday night, Caleb needed his studs to perform and creep ahead of Matt. And thus it came to pass. Kyler and Conner did enough to push Caleb into the playoffs where anything is possible for this former Champ.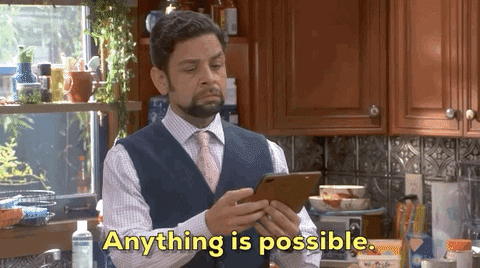 HEADLINE: Breaking News! Joe is vulnerable!
We joked previously that Joe may rest his starters in week 14. Riding a 10 game winning streak, it could afford it after all! But this is fantasy football and that's just silly. One look at the NFL schedule, however, and it seemed like the decision was made FOR him! Jonathan Taylor, NE Defense, Myles Sanders – all on byes in the final week of the regular season. Sure enough, Joe struggled mightily and Jake took advantage, getting a victory and setting the tone for what could be a Super Bowl matchup!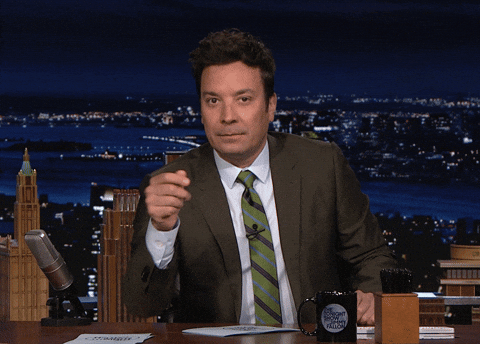 Current EL Standings:
EL Playoff Bracket:
EL Toilet Bowl Bracket:
It's Luke! In order to get into the playoffs, Luke needed a huge win and some help. It didn't look possible. Yet, it happened! Luke needed all 140.12 of his points to get the tie-breaker and snatch the 6 seed! What a way to end the regular season!! Congrats, Luke!
There are twelve teams who have earned a BYE this week. If you're one of them, enjoy a restful week and get ready to make your big push during Christmas week.
Thursday night is Chiefs/Chargers, so the playoffs will get off to a fast start!
Also, just to throw some curveballs at us at the worst possible time, the NFL has SATURDAY games this week! Check and double check your lineups or risk a snafu that costs you your season!
Finally, remember that landing in the Toilet Bowl consolation bracket IS NOT THE END! The winner of that bracket in each league will be offered an invitation to the LOC next year!
Good luck, men!
Until Next Week,
Commish Peter