2020 was a weird fantasy football year, to be sure. 2021? Weirder by a mile, if you can believe it. This latest Covid wave is hitting the league at the worst possible time. You've got playoff races in the NFL and actual playoffs in the HFFL and players dropping like Troy Williamson passes all over the place. Washington, in particular, was hit hard. You know from the Sunday night football intro that things were going to be dicey.
Sure enough, the Cowboys scored 56 against them.
This week alone, two THIRD STRING QBs were pressed into service due to Covid and/or injuries. Jake Fromm is your posterchild for this:
Ouch. But the Raven's 3rd stringer seemed to be okay.
It's just that the opposing QB was… Joe Burrow, my friends.
And with fewer offensive weapons available, big O-linemen needed to be leveraged! We got a bunch of fat man TDs this weekend. Did anyone start these guys at WR or TE?
Enough is enough! Let's find out who's in the HFFL Super Bowls!
Oh my did we have drama in the LOC! Scores:
HEADLINE: Defense Loses Championships
The game between Luke and Mike for a trip to the HFFL Super Bowl was insane. Tons of points scored by both teams. Sunday night, Luke had the Dallas defense and they were HOT scoring 2 TDs, 2 INTs and 5 sacks. Luke was poised to walze into the Super Bowl UNTIL the Football Team managed to score a TD late in the game, taking some points away from the defense and handing Mike an improbable 2 point win! You cannot be serious!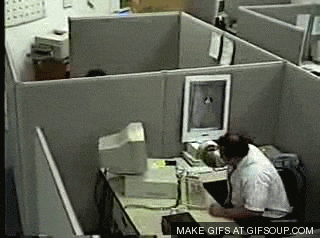 Mike will face Ron in the Super Bowl as Ron took care of business thanks to RB power! It's 1 vs 2 for all the marbles and these two are assured invites back to the LOC.
HEADLINE: Bye Bye Byes
In the Toilet Bowl, the teams with byes came out ready to play. Stephen got a big game from Mixon to end Tom's dreams of a return to the LOC. Meanwhile, Peter and Dan got into a tight game. It came down to whether Jaylen Waddle could produce a big game on Monday night against the Saints! Waddle's 3rd quarter TD sealed the deal and the Limbs will advance to face Boats&Joes in the Toilet Super bowl with a 2 point win! Like I said, it was CLOSE. TOO CLOSE.
Current LOC Brackets:
We did NOT see this coming. Scores:
HEADLINE: Won't You Be My Neighbor?
Let's take a second and remember that after the draft, Yahoo projected Jonah's team to finish…. 1-13 in the regular season! And here he is, playing in the Super Bowl! The Rodgers/Adams stack has been good to Jonah late in the season and it spelled doom for Eli B this week. Jonah's SB opponent will NOT be the #1 seed! Eric 12-2 campaign came to naught as Taylor rose from his own 0-3 start to reach the big game! Tee Higgins was his main driver! So a most improbable Super Bowl is set!!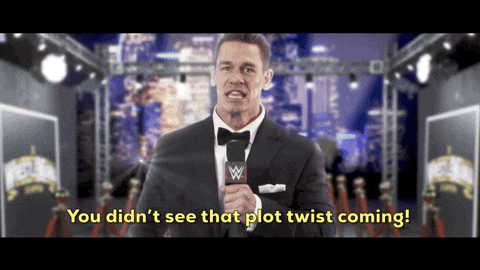 HEADLINE: Burrow Upwards
In the Toilet Bowl bracket, Tyler has come alive! With his back to the wall, Tyler's 4-10 squad has reeled off 2 wins and gotten himself into a do-or-die Toilet Superbowl game! Joe Burrow's ascension has been the difference maker in December. Facing him down will be Spencer, who got the win over a completely deflated Eamonn team. With the winner heading to the LOC, this will be a huge game between these two friends!
Current PL Brackets:
And the upsets just keep coming! Scores:
HEADLINE: Very Upset
Remember when Joe won 10 games in a row during the regular season? Remember when he lost the last game of the season and we wrote it off as a "rest your starters" type of thing? Well that loss lingered and Joe's storybook run to the super bowl is cancelled. Peter T came in and crushed his dreams with Justin Jackson and Davante Adams. So Peter T is super bowl bound and Joe will try to fight of relegation in the 3rd place game. Meanwhile, Jake, the 2 seed, also lost as Caleb's comeback continues! The 6th seeded Kid got a big Mixon game and will head back to a Super Bowl after a 1 season absence.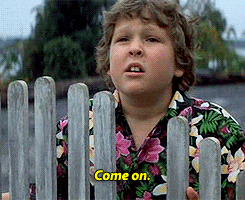 HEADLINE: Late Season Surges
Bob D pulled off an improbable win LAST week to keep his hopes alive. This week, there was no doubt about it. Bob's team easily dispatched Wayne, moving into the Toilet Super Bowl thanks to Joe Burrow and in spite of 8 total WR points. He finds himself facing Matt, who spun an all around great week into an easy win over Hyatt. With all the ups and downs these two have faced, anything can happen next week with a golden ticket on the line!
Current EL Brackets:
We could have gone a lot of ways with the award this week. But I go back to the fact that Jonah was essentially left for dead before the season even started!
And here he is playing in his Super Bowl with the HFFLUBTotW award in his pocket to boot!
Deep breath….. okay. IT'S SUPER BOWL WEEK!!! As of press time, there are NO Thursday games, NO Saturday games and NO Tuesday games! But there's no guarentee it stays that way. If you're still playing for fortune (not really) and glory (debatable), then definitely keep your fingers on the pulse of your team every day this week. Backup plans encouraged in these uncertain times.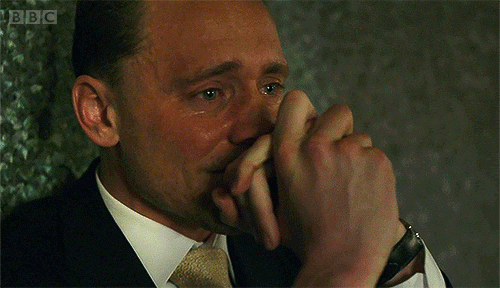 For many of you, your season is officially over at this point and your final resting place has been set. Congrats on your season! Maybe pick a team that's still alive and become a fan! Or just enjoy and offseason and prepare for your lower league draft next year.
Until next week,
Commish Peter