Welcome to the first Blast of 2022! Each Wednesday morning, you'll get the news of the week from the HFFL and a couple of highlights from the week of NFL games too. Let's get to it!
This week's Sunday kicked off with an ugly weather game in Chicago.
It was so bad that the Bears kicking team brought a towel out on the field to dry an area to place the ball on a field goal attempt. BUT THAT'S AGAINST THE RULES!
That penalty took them out of field goal range! And yet…. AND YET… the Bears beat the Niners on Sunday in the slop!
Yep, it's a brand new season alright! Now on the HFFL!
Yahoo's week 1 projections are usually inaccurate, right? Well, the LoC certainly found that out the hard way. Scores:
HEADLINE: New Kids in the League
The HFFL's promotion system has been around for a decade plus at this point. Each new season there are new guys in the LOC, learning about the auction draft. Spencer, for instance, had never been promoted until this season. And he faced another fresh LOC face in Taylor! Heading into Monday night, Spencer trailed by 10 with Rashaad Penny left to go. Projections had them finishing less than a point apart! Well, Penny got plenty of run, but failed to score a TD, finishing with only 6.7 points (and a W against Rusell Wilson!). Taylor survives!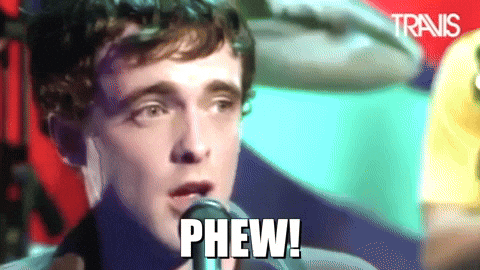 Current LOC Standings:
It's always nice to be evenly matched, right!? Well Chris T and Nate maybe would have preferred a blowout one way or the other. Scores:
HEADLINE: Clash of Titans
You know who's fun to have on your fantasy team these days? Justin Jefferson! Chris T made sure to draft him for his squad in the 1st round. Nate, on the other hand, opted to take McCaffrey and back it up with Mahomes. While C-Mac did score a TD, it was Patrick who gave Nate the real points – throwing FIVE TDs! Nate carried a big lead into Monday, where Chris THREE Denver players in a desperate attempt to come back! Well, Denver ran into a rejuvenated Seattle defense and took the L in prime time. And Denver's new coach struggled. Here's Peyton Manning trying to figure out the end of the game strategy.
Down goes Mr Sparkle and Jefferson's 30 point game is for naught.
Current PL Standings:
And finally the EL, where a couple of true rookies showed out in their first games! Scores:
HEADLINE: Rookie Monsters
Welcome to the HFFL, Jay and Andrew! Both newcomers barely broke sweats as they cracked the century mark with their teams in week 1. Deandre Swift and Kareem Hunt carried Andrew while Jay benefited from Jefferson and Kelce! Statement wins to be sure and the rest of the EL was immediately put on notice! Can they keep this momentum going?!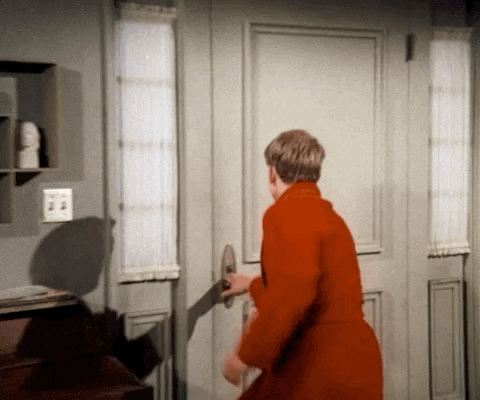 Current EL Standings:
Okay! Let's check in on the innaugural HFFL Guillotine league! For those that aren't in it, this is a 20 team league where each week's lowest scoring roster is "chopped" out of the league and the players hit waivers for the survivors to fight over! No one is quite sure what to expect here, but NO ONE wanted to be the first team to die. Unfortunately, the rule dictate that one must go. So our unlucky squad was… Wayne's Wacky Weasels. If you're wondering how it happened, I've just got one word: Cowboys. Dak and CeeDee let Wayne down and now his G League season is CUT short.
Week 1 Results:
Cut Roster:
Each week, the HFFL League Office will award a Team of the Week recognition! This award is affectionaly nicknamed the HFFLUBTotW award for short. But be warned, some have posited that teams that have this honor bestowed upon them are actually cursed for their next game! Is it true? Someone should really run some numbers. In any case, this week's winner is… Wayne T!
Yes, it seemed right to dip into the G-League and highlight the unfortunate soul who played for 1 week before being summarily dismissed. It had to be someone and it happend to be Wayne. Sorry, Wayne! But look on the bright side, what is dead cannot befall the HFFLUBTotW curse, right!?
Since the main 3 HFFL leagues coexist, it's kind of fun to compare performance across all 3 leagues! That's why the SuperStandings were created! Click the link above to check out a combined leaderboard of all 36 teams!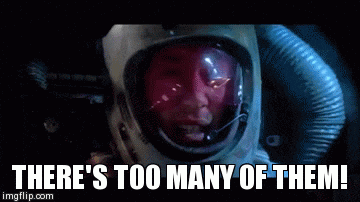 It's time for waiver wire! Your team isn't perfect! I know that and you know that! Go find the missing pieces and place your waiver bids!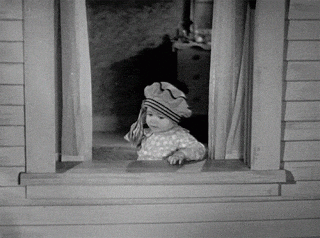 And finally, Kirk is back in the W column and looking FLY.
Until next week,
Commish Peter