Running QB's are still kind of a "cheat code" in the NFL. This week, Justin Fields showed that the Bears should have been leveraging his running skills this WHOLE TIME. They lost to the 'Fins, but Fields was unstoppable.
The Dolphins coach had a request on the sideline:
Wait, is Mahomes a running QB too!?!? Come on!
Josh Allen is a beast and the Bills played a divisional game against the upstart Jets. Seemed like a win coming in, especially when the Jets started the game with a Charlie Brown and Lucy style kickoff!
But the Jets actually BEAT the Bills!
The game also had a lengthy delay due to a SkyCam issue!
That was zany, but not as zany as this play from the Chargers and Falcons!
And the Packers, man. Nothing is going right in GB right now. I mean, Rodgers threw 3 INTs and doesn't know how to hang up a phone!
Meanwhile, the Vikings are having a blast!
And what about Joe Mixon!?! Let's talk about that…
Joe Mixon scored an obscene 51.1 points this week with 5 total TDs. Let's find the teams that started him, beginning with the LOC.
HEADLINE: Mix'd Results
The bye weeks were brutal in week 9, forcing lots of teams to talk themselves into bad options. It didn't matter to Caleb who had three injured players, he banked Mixon's big day along with Josh Allen's normal 26.8. He beat Matt, who was without Chubb and got two donuts from Sky Moore and Tyler Higbee! Caleb ended up with 133.1 points! And Mike scored 131.96 WITHOUT Mixon! On the other end of the spectrum was Luke. While Mixon scored 50+ on his own, Luke's entire lineup only scraped together 56.3!!! With Elliott and Gordon III on bye, Luke threw a dart at Nyheim Hynes on a brand new team (the Bills). Nope, that was a bust as Hines got 0. Rough.
Current LOC Standings:
Who benefited from Mixon in the PL? Take a look.
HEADLINE: Mixed and Chilled, Please
Oh yeah, that score sticks out like a sore thumb! Nick G's 157.6 points involved Mixon for sure. He paired those points with another big day from Kenneth Walker to obliterate Eric H. And yes, Mixon would have SINGLE-HANDEDLY beat Brian's Lovely Lads this week!!! Brian's bench was full of bye weeked and injury weakened players, but the starting lineup just underperformed! Brian was projected for 80.52 and only bagged 40.92!?! That's impressive, actually! Let's come back to this point later on.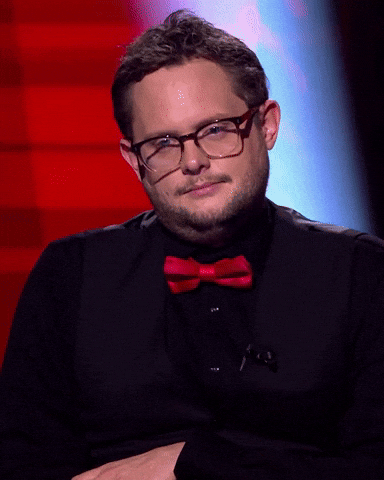 Current PL Standings:
And finally, our toughest one yet. Where are Mixon's 50 hiding in the EL? Just kidding, this is easy as pie.
HEADLINE: Bus Mix Up (sorry if this triggered any parents…)
Yep, that's Jake with the 141.34 points who had Mixon this week! He also had Davante Adams in what feels like only his 2nd big game of the year! He would have easily beaten any other EL team, but it was Dan who was the unlucky recipient of the beat down. And in a crazy turn of events, Aaron W's full-strength team had a brutal week, lost to Tyler (without Chubb!) and dropped TWO spots in the standings!! This changed everything in the EL! Tyler's fantasy savant status is back on the menu! Look out!
Current EL Standings:
In the G-League, Greg showed out again and a few more vulnerable teams were saved by a sleeping manager! We're down to just TEN TEAMS left alive! Half of the original teams are now gone! Here's how it went this week.
So Chris T aka Mr. Sparkle gets chopped and his roster is available. Perhaps more importantly, his $1000 waiver dollars are now off the table as well! That's almost the bigger story here! This is what happens when you fall asleep at the guillotine wheel and start some bye week players!
Chopper roster:
Yes, we're taking a hard left with the award this week and recognizing the incredible disaster that the Lovely Lads were this week! The bye weeks were especially rough, but his starters definitely had more potential than 40 points! Here's the ugly truth.
So be consoled, Brian! This too shall pass and you've now got an HFFLUBTotW award in your pocket!
Not only do we have four top shelf teams on bye this week, we also have another EUROPE game! This time in Munich, Germany! So look for another 8:30am start for the Seahawks and Bucs!
Oh and definitely check the injury reports this week! There are some … situations going on there!
One more week before the November 10th trade deadline too! It's all happening so fast!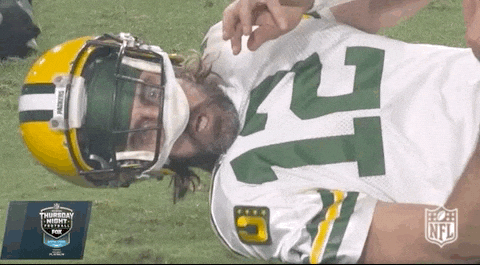 Until Next Week,
Commish Peter