One of the biggest stories of a Christmas weekend of football was the large arctic weather system that effected a number of outdoor games! Players and officials looked miserable in many of these matchups. The Seahawks went a different direction in their pregame "warmups" before facing the Chiefs.
Kansas City did end up winning, however.
The fans at these games had to bundle up and deal with things like frozen and exploding beers!
Indoors in Dallas, a HUGE NFC East matchup between the Eagles and Cowboys turned into a barnburner! The Eagles were without Jalen Hurts and still made it a good game. The Cowboys opted not to bring in Odell and instead signed TY Hilton, who paid dividends late!
The Cowboys won the game and handed the Eagles a 2nd loss. That means the Vikings could theoretically catch them and get a first round bye with a Christmas Eve win. By now you should know how that worked out.
And then…
The Texans are frisky! After pushing some really good teams lately, they actually beat the Titans this week. But in case you were wondering, no it wasn't particularly pretty.
And finally, I think Russell Wilson has definitely hit rock bottom now. Bikini Rock Bottom, if you will, as their debacle of a loss was televised on Nickelodeon this week and one of his interceptions was called by a cartoon character from Sponge Bob.
Sheesh! Now let's turn our attention the penultimate week in the HFFL! We've got LOC tickets to hand out and Super Bowl matchups to announce!
Time runs out on the Comeback Kid as a 6 seed reaches the LOC Super Bowl! Scores:
HEADLINE: Return to Prestige
Disaster struck for Caleb this week as his roster utterly betrayed him at the worse possible time. Stephen rolled in and crushed Caleb's hopes for a return to the LOC Super Bowl. Instead, it's 6 seed Stephen in the big game, assuring him a return to the LOC next year. Joining him will be Eric, who had his hands full but got by Ron with a strong showing. The King has truly returned! Can he secure the trophy!? And it's Caleb vs. Ron next week with the loser getting relegated to the lower leagues!
Down in the LOC Toilet Bowl bracket, a couple of teams are peaking at the perfect time! Joe and Jonah put up big numbers this week to set up a Toilet Super Bowl for the right to stay in the LOC! This game was about QB play: Joe with Prescott and Jonah with Cousins!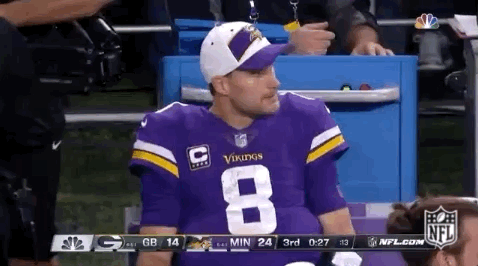 LOC Playoff Bracket:
LOC Toilet Bowl Bracket:
So a 6 seed slipped into the LOC Super Bowl. Can the same happen in the PL? Scores:
HEADLINE: Purple Pride, Lavender Luck
Nick G ended the regular season on a 5 game losing streak. He notched a slim win last week to move on in the playoffs, but you had to feel like he was vulnerable against 2 seed Tom. And yet, Tom struggled mightily this week to put up points as all his RBs had rough outings and Hopkins got shut down on Sunday night. Nick gets the win, the Super Bowl trip and an invite to the LOC next year! Wow! His opponent in the big game will be…. rookie Allen S!!?!? Allen's team is a mystery, having been stuck in autopilot for a few weeks with IR'd players, injured players and even un-rostered players in his starting lineup!
And yet he vanquished the #1 seeded Liam. I mean, look at this matchup. LOOK AT IT!!!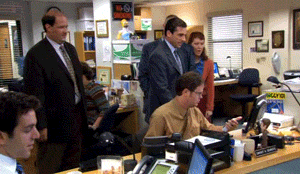 Why do we play this game!??! What does it all mean!?!?!? What does this mean for the PL Super Bowl next week!?!?
Whew, okay. The PL Toilet Super Bowl. It will be Chris T versus Greg for all the marbles! Chris used Hockenson's big game to get the W while Greg dispatched Eric H behind Trevor Lawrence's continued good play! Should be a pretty even match for these guys next week!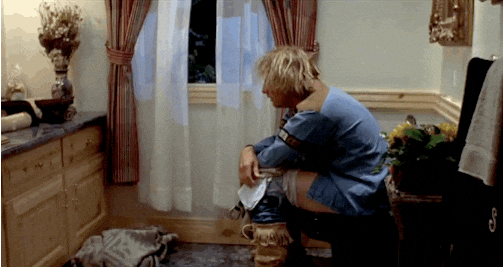 PL Playoff Bracket:
PL Toilet Bowl Bracket:
There was a hugely entertaining matchup in the EL this week and another low seed is on the verge of the promised land! Scores:
HEADLINE: Dancin' to the SKOL House Rock
Eamonn's strong end to the regular season continued into the playoffs this week. His opponent was Tyler, who has also been ascending over the last month or so. Their game did NOT disappoint. Tyler had control heading into Sunday night. Eamonn deployed his last hope: James Conner. He needed to make up for the Josh Jacobs dud of Saturday night! Conner was basically the only bright spot for the Cards in their game, notching 18 points and stealing the victory from Tyler! Eamonn is heading to the Super Bowl and the LOC next year! Also in the big game will be the 5 seeded Chris A! Chris did away with Aaron W who was without Jalen Hurts at the worst possible time and got duds from Diggs and Evans. So Chris and Eamonn square off for the title next week! We'll see if the tardigrades can break up the house party!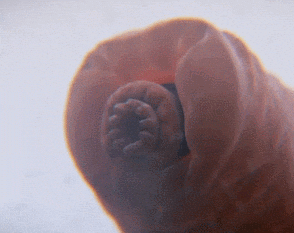 The EL Toilet Super Bowl will be Dan versus Hyatt for the golden ticket! Dan needed a big Ekeler game on Monday to get by Wayne and he got just enough for a victory by less than 4 points! Hyatt's defense held Jay well below his projected point total by stifling his RBs! It should be a high scoring affair between these two next week in the Toilet Super Bowl!
EL Playoff Bracket:
EL Toilet Bowl Bracket:
The G League is also winding down as we've chopped all the way down to our final two teams! This week was VERY dicey. The favorite, Greg, survived but undershot his projections indicating this is NOT settled. Ron was trailing Taylor heading into Monday night with Keenan Allen and Dicker the Kicker still to play. The Denver D had stolen 4 precious points from Ron on Sunday, so it was going to be VERY close. The Chargers showed up and crushed the Colts, meaning Ron ended up outscoring Taylor by less than a point!
So a few more players are available to our final two teams. We'll see if they bite!
It's gotta be Allen S this week! Allen opened the season with a 5-1 record, but lost 5 of his last 8 games after losing Cooper Kupp to injury. Allen "let it ride" by leaving his early season starting lineup in place. It's a bold strategy. And somehow, SOMEWAY, it has paid off for him. Not only is he already assured in invite to the LOC with his win this week, he's on the verge of winning the PL title! Somehow his team name of "And Totally Redeem Yourself" is the most appropriate name in the HFFL this year. Congrats, Allen, and good luck in the PL Super Bowl next week!
Whew, it was a LOT of days of football in the midst Christmas, a major blizzard and bitter cold! This week, the final week of the 2022 season, will be a bit more normal schedule-wise. A Thursday night game, no Saturday stuff, a full Sunday slate and MNF to close it out. If you're still alive, you should be able to decipher how to manage your roster.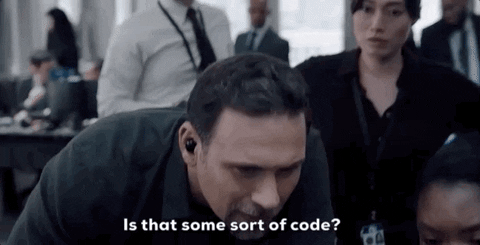 If this was your last game of the season, thanks for playing! Come back next week to see the final results and congratulate the winners!
Until Next Week,
Commish Peter